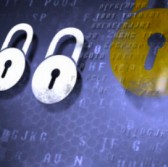 McAfee and Siemens will continue to provide security offerings to industrial customers in a move to view cyber threats.
Both companies will further develop security products and services that will be based on industrial protocols for the process automation industry, Siemens said Monday.
Siemens' service offerings will be combined with McAfee's firewall, security information, event management, endpoint security and threat intelligence technologies under the partnership,
Michael Fey, global chief technology officer at McAfee, said the companies aim to help industrial control clients fulfill requirements of the operations technology market for gaining enterprise security insights.
The partnership follows a joint effort between both companies that began in 2011.