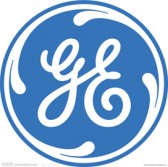 General Electric's intelligent platforms business has unveiled enhancements to its suite of software applications for managing plant operations.
Proficy manufacturing apps are designed to help manufacturers handle customer orders as well as track marketing and technical processes throughout a production facility, GE Intelligent Platforms said Monday.
The subsidiary launched an updated Proficy offering Monday at the ARC Industry Forum in Orlando, Fla.
"The transformation of the manufacturing process today is driven by the explosion of data from today"™s connected machines, enabled by the Industrial Internet," said Don Busiek, general manager of manufacturing software at GE Intelligent Platforms.
"Our goal is to enable manufacturers to enable their operators to be more efficient, more productive and their businesses to be more profitable," Busiek added.
The Proficy suite includes the Scheduler, Open Enterprise, Datamart and Vision manufacturing apps.