Leidos Holding Inc. provides a variety of defense, engineering, and information technology-related solutions. The company regularly provides cyber security solutions that promote online safety and physical security items that aid in the protection of key infrastructure to its main customer — the federal government.
These are Leidos Holdings' executives who are shaping the future of homeland security, intelligence, defense, civil, and health care.
About Leidos Holdings Inc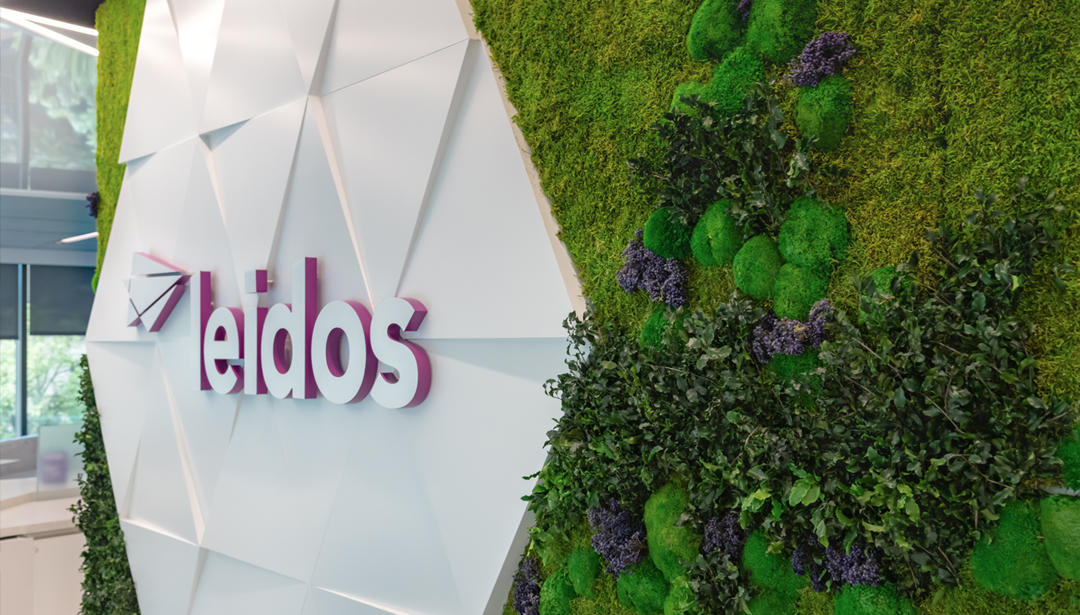 Leidos, previously known as SAIC, is a government services company that provides IT support. The 2013 spinoff created Project Gemini and the newly renamed "Leidos" company.
Who is Leidos Holdings Inc. Founder?
Leidos was founded by nuclear physicist Dr. John Robert Beyster. In 1969, he founded his own corporation, Science Applications Incorporated (SAI). Beyster committed approximately $50,000 from his own pocket and used his home as security to acquire a bank loan for the construction of office space in La Jolla, California, in order to establish what is now Leidos.
Beyster's primary objective in establishing the company was to conduct research on national significance matters in a productive environment surrounded by talented engineers and scientists. In the same year, the company's first client was the United States government for a project to analyze the effects of nuclear weapons.
Where is Leidos Holdings Inc. Headquarters?
Leidos Holdings Inc. is situated in Reston, Virginia. It has 70 offices throughout the country's states, including New Jersey, Georgia, Ohio, Columbia, and Maryland.
What are Leidos Holdings Inc. Key Lines of Business?
Civil, defense, health, and intelligence are their most lucrative lines of business. With the Leidos Innovations Center (LInC) as the technology-driven core of the business, they maintain the heritage of resolving their clients' most challenging scientific and technical issues. The expansion of Leidos' management team and capabilities enables them to compete internationally and serve clients with greater efficiency and affordability.
Leidos Holdings Inc. Executive Team
Meet the Leidos' executive team, who has led 44,000 forward-thinking workforces toward their unified goal of making the world safer, healthier, and more efficient through engineering, technology, and science.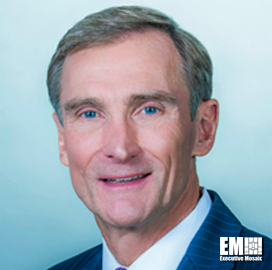 Roger Krone, Chairman and Chief Executive Officer
Roger A. Krone is Leidos' Chairman and Chief Executive Officer. Before being chosen as Leidos Holdings CEO in July 2014, Krone held leadership positions at some of the most prestigious aerospace companies for over four decades.
Krone believes that the future of Leidos will be centered on its customers, workers, and shareholders. In 2016, he engineered Leidos's return to growth through significant program wins and mergers and acquisitions. This included the acquisition of the Information Systems & Global Solutions division of Lockheed Martin, among others. Under Krone's strategic vision, the business remains dedicated to cultivating an innovative culture and investing in vital internal research and development initiatives.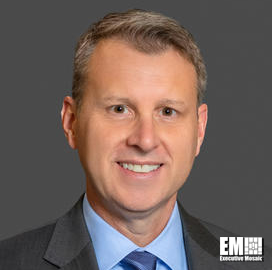 Chris Cage, Chief Financial Officer
Chris Cage, Executive Vice President and Chief Financial Officer (CFO) of Leidos, handles the company's accounting and financial reporting, tax, treasury, investor relations, planning and analysis, and all other financial operations.
Since joining Leidos (previously SAIC) in 1996, Cage has held a variety of finance and management positions. In his most recent post, he oversaw an information technology, engineering, and science solutions and services provider's worldwide accounting and shared services business.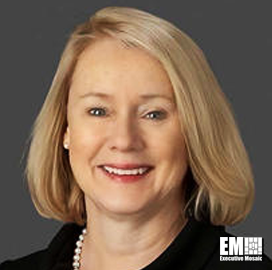 Maureen Waterston, Chief Human Resources Officer
Maureen Waterston serves as the Chief Human Resources Officer for Leidos. She implements and refines the human capital strategy for the company's global workforce of 44,000 employees.
Before joining Leidos in March 2022, Waterston served as Vice President and Chief Human Resources Officer at Pratt & Whitney. She supervised the worldwide workforce's talent, recruitment, and development; compensation and benefits; employee and labor relations; and diversity and inclusion.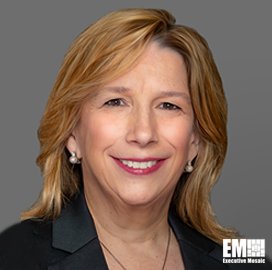 Vicki Schmanske, Executive Vice President, Corporate Operations
As Executive Vice President of Leidos Corporate Operations, Vicki Schmanske is in charge of operational performance and strategic functional initiatives. This involves those for procurement, execution and mission assurance, strategy and special projects, enterprise risk, real estate, communications and marketing, and security.
Schmanske previously was President of the Intelligence Group, where she was responsible for providing solutions and services to agencies within the Intelligence Community. Her previous positions include:
Leidos Chief Administrative Officer, where she oversaw key centralized business functions;
Deputy President and Chief Operations Officer for Leidos Health Group;
and Vice President of Operations for Lockheed Martin Information Systems & Global Solutions (IS&GS) programs in the lines of business of Civil, Defense, and Intelligence Solutions.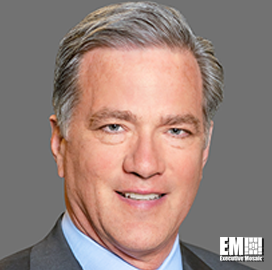 Jerry Howe, Executive Vice President & General Counsel
Jerald S. Howe, Jr. is the Executive Vice President and General Counsel of Leidos. He is in charge of the following:
Legal
Contracts
Corporate governance
Internal auditing
Environmental health and safety
Administrative management of ethical and compliance
He joined Leidos in July 2017 after serving as a partner and member at Fried, Frank, Harris, Shriver & Jacobson LLP (Fried Frank) in government contracts, mergers and acquisitions (M&A), and aerospace and defense practices.
Throughout his nearly 35 years of expertise advising and representing clients (including Leidos) in government contracts litigation, investigations, and bid objections, as well as M&A and private equity transactions, Howe has shown to be an exceptional leader with strong ethics and integrity. His experience encompasses the industries of aerospace, intelligence, defense, and government services.
Jim Carlini, Chief Technology Officer
James F. Carlini is Leidos, Inc.'s Chief Technology Officer. He is accountable for creating and implementing corporate technology and engineering initiatives to ensure the enterprise's technological differentiation. Carlini makes all this possible through Internal Research & Development (R&D) to all types of external technology leveraging.
Before joining Leidos, Carlini established a consultancy where he provided consulting services to a variety of corporate and government national security entities. He was also the chair of the External Advisory Committee for the Georgia Tech Research Institute (GTRI).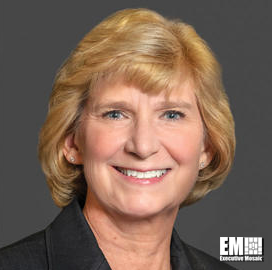 Debbie Opiekun, Chief Business Development Officer
Debbie Opiekun is the Chief Business Development Officer at Leidos. She is responsible for all aspects of business expansion, and she oversees teams in capture operations, government affairs, and strategic account executives who prioritize high win rates and above-market organic expansion.
Opiekun has overseen the Health Group's Military and Veterans Health Solutions organization for the last two years. She was responsible for a vast array of programs promoting the health, well-being, and performance of Service Members, Veterans, and their families. Opiekun handled the acquisition and execution of the Military and Family Life Counseling Program and the deployment of numerous Military Health System (MHS) GENESIS.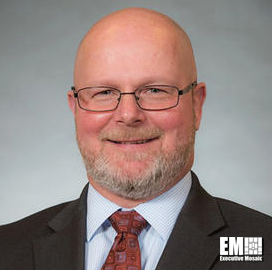 Thomas Sanglier, Chief Audit Executive
Thomas Sanglier is Leidos Senior Vice President and Chief Audit Executive. He reports to the Audit & Finance Committee of the Board of Directors and oversees the company's Internal Audit function. It is part of his role to strive and strengthen the risk management procedures of Leidos' financial, operational, and information system internal controls across the enterprise.
Sanglier offers Leidos more than 32 years of experience in auditing, risk assessment, and internal control. Before joining Leidos in July 2022, he was the Senior Director of Finance and Operations Internal Audit at Raytheon Technologies. Part of his responsibility was overseeing risk assessment and internal audit initiatives for two worldwide enterprises and corporate functions. Also, he was a Partner at Ernst & Young LLP, where he handled a portfolio of multinational clients in the defense, manufacturing, and software industries.
Leidos Holdings Inc. Board of Directors & Group Presidents
Below is the list of Leidos group presidents:
Jim Moo – President of Civil Group
Gerry Fasano – President of Defense Group
Roy Stevens – President of Intelligence Group
Liz Porter – President of Health Group
Steve Cook – President of Dynetics Group
Paul Engola – EVP of National Security Space; Deputy Group President of Dynetics Group
Below is the list of Leidos board of directors:
Gregory R. Dahlberg
David G. Fubini
Miriam E. John
Robert C. Kovarik, Jr.
Harry M. J. Kraemer, Jr.
Roger A. Krone (Chairman & CEO)
Gary S. May
Surya N. Mohapatra
Patrick M. Shanahan
Robert S. Shapard (Lead Director)
Susan M. Stalnecker
Noel B. Williams
Leidos Holdings Inc. Leadership Team Taking It to the Next Level
Leidos got its name from "kaLEIDOScope" due to its capacity to get new ideas and solutions to problems from multiple angles. It has a worldwide perspective on innovation and brings together the most skilled and talented scientists, engineers, and IT professionals.
Since its inception, the company has assisted government and commercial clients in resolving their most difficult national security, health, and engineering issues. Together with the Leidos Holdings Inc. leaders, founders, and executives, they provide varied ideas and expertise to make all things possible through technology and innovation.