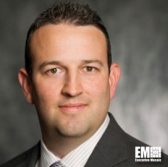 Seth Moore, president and CEO of government information technology services contractor T-Rex Solutions, told CIO Review in an interview that identifying how to fund IT modernization efforts is one of the challenges facing government agencies.
"Up to 80 percent of IT funding is devoted to operations and maintenance activities. Agencies have to determine how to fund IT modernization while they still maintain their legacy infrastructure," Moore said.
He said the company helps government clients advance IT transformation initiatives by providing an enterprise roadmap to identify and prioritize applications that could be moved to the cloud. Moore cited how T-Rex Solutions works to help clients meet requirements in the cloud computing marketplace.
"With the customer's business objective in mind, we carry out application rationalization by determining where functional redundancies exist, and how best to achieve economies through rehosting, refactoring, retiring, retaining, or repurchase," he added.
Moore, former chief operating officer, was promoted in May to serve as president and CEO of T-Rex, which was selected by CIO Review as one of the top 20 cloud tech companies for 2019.