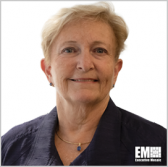 The U.S. Marine Corps Recruiting Command has enlisted MetTel to provide broadband internet services for the USMC"™s Recruiting Command Centers across the globe, MetTel announced on Thursday. The company was chosen for its technical expertise and ability to provide low cost high bandwidth access at recruiting locations.
The USMC Recruiting Command"™s mission to attract the highest quality candidates from the country"™s diverse talent pool has been an uphill battle due to aging and costly internet infrastructure. MetTel will replace the costly and unreliable T-1 lines with high bandwidth internet service with the bandwidth and speed to meet the demands of the command.
In addition, MetTel will also provide help-desk services, invoicing, billing oversight and will work to reduce network downtime while cutting costs and ensuring the Marine Corps Recruiting Command pricing for carrier services is competitive.
"The MetTel Solution provides the U.S. Marine Corp Recruiting Command with a robust and flexible Internet access infrastructure that will provide significant business value in the near term," said Diana Gowen, general manager and SVP of MetTel"™s federal program. As the Marine Corp Recruiting Command competes for talent from a diverse, technologically savvy workforce, enabling our recruiters with the latest technology is critical."
MetTel is working to enable the Marine Corps. Recruiting Command to operate at the speed of relevance through the deployment of these high bandwidth internet services. MetTel aims to provide significant business value and help position Very Small Site Design (VSSD) sites to strategically meet its future bandwidth requirements, including 5G capabilities and fostering an internet environment that will even support video conferencing.
About MetTel
MetTel is a leader in communications and digital transformation (DX) solutions for enterprise customers. By converging all communications over a proprietary network, MetTel gives enterprises one, unified view and control point for all their communications and advanced network services.  MetTel's comprehensive portfolio of customer solutions can boost enterprise productivity, reduces costs and simplifies operations.