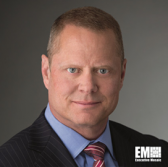 L3 Technologies has opened a facility near Ronald Reagan National Airport in Arlington, Va., to showcase airport screening systems and offer public and private sector clients opportunities to learn about these platforms in an interactive setting.
The Passenger Screening Experience Center will also facilitate trials to determine the functional efficiency of new aviation security products and concepts, the company said Friday.
The 6K-square-foot center features the ProVision 2 body scanning technology, Mach-SEMS security monitoring system and B220 HT explosives trace detection platform.
"This innovative center was designed to showcase our integrated checkpoint screening technologies and serve as an interactive venue to share ideas with our government and private security partners," said Todd Gautier, a senior vice president and president of the electronic systems segment at L3.