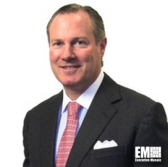 Idemia will move the headquarters of its North American identity and security business from Billerica, Mass., to an 18,000-square-foot space in Reston, Va.
Virginia Gov. Ralph Northam announced on Wednesday the company's relocation, which is expected to generate over 90 jobs, the Fairfax County Economic Development Authority said Wednesday.
"Moving to Northern Virginia will enable both close proximity to our U.S. government customers and the ability to attract world-class talent," Ed Casey, CEO of Idemia's identity and security business in North America.
"The new workspace will feature a technology center to demonstrate our leading digital security and identification technologies," Casey added.
Idemia has been providing biometric technology and other augmented identity systems to the departments of Homeland Security and State and other federal agencies for over five decades.
The company supplies approximately 80 percent of driver's licenses and other ID-issuance platforms to 37 of 50 U.S. states.