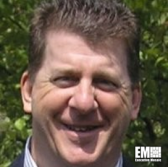 Mark Koltz, former manager of operations and strategy for Northrop Grumman"™s health systems management organization, has joined Tantus Technologies as vice president of health solutions.
He will be responsible for helping drive Tantus' growth efforts in the federal healthcare market and oversee its projects at the Department of Health and Human Services and the National Institutes of Health, the company said Thursday.
Buck Keswani, Tantus CEO, said Koltz brings healthcare, data exchange and system modernization experience as the company aims to leverage cloud computing, big data and user-centered design platforms to support customers.
Koltz' 35-year industry career has included work with federal clients such as the Social Security Administration, Centers for Disease Control and Prevention and the Food and Drug Administration.
Arlington, VA-based Tantus offers information technology and management consulting services in the areas of program and project management, privacy, cybersecurity, finance, system development and health IT.