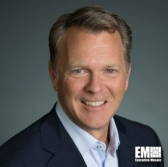 Eric Clark, former president of the application services division at NTT Data Services, has been named chief digital officer of the Plano, Texas-based technology services provider.
The company said Wednesday Clark will aim to address clients"™ systems design requirements through the use of digital, cloud and security technologies.
Bob Pryor, CEO of NTT Data Services, said the company plans to invest in digital platforms and innovation efforts to support customers in digital transformation.
Clark previously held senior executive roles at Dell, EY, Hewlett Packard Enterprise, ServiceNow and Arthur Andersen Business Consulting.
The two-decade information technology industry veteran serves as a board member at the DFW World Affairs Council.