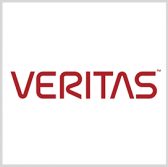 Veritas Technologies has reached an agreement with the General Services Administration to help federal clients implement enterprise software products designed to support cloud management and data governance efforts.
GSA said Tuesday government buyers can buy Veritas-made software platforms to manage and secure agencies' data through the new enterprise software acquisition deal.
Both parties negotiated the contract as part of the agency's IT Schedule 70 Federal Information Technology Acquisition Reform Act Enhancement Program.
"The offering is a significant step forward in supporting GSA"™s goals under category management and it will help federal agencies protect high value assets, while also supporting faster transition to a cloud-smart adoption," said Katy Ely, assistant commissioner for the Office of Information Technology Category at GSA's Federal Acquisition Service.
Veritas products are available to all eligible agency participants in the IT Schedule 70 program at the federal, state, local and tribal levels.