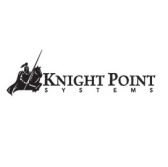 Knight Point Systems has been included in The Washington Post's "Top Workplaces 2018" list for businesses and institutions in Washington, D.C.
Energage conducted a third-party survey of employees on workplace culture elements such as alignment, connection and execution for the selection of the 150 honorees, Knight Point Systems said Monday.
Bob Eisiminger, CEO of Knight Point Systems, said the recognition, which came for the fifth year in a row, verifies the value employees perceive from the company.
The company was acknowledged in an awards ceremony held on June 21 for the workplaces that included government contractors, law firms, non-profit organizations and schools.
"Overwhelmingly, employees of the companies honored on The Post's Top Workplaces list not only value their workplace's culture, but they also feel confident in the direction that their companies are going," Washington Post Top Workplaces Editor Dion Haynes said. "The standouts on this list excel because they focus on engaging their greatest asset: their people."