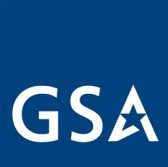 The General Services Administration will hold an industry day on Aug. 7 in Washington, D.C. to seek feedback on a follow-on contract for the CIO Application Maintenance, Enhancements and Operations program.
A FedBizOpps notice posted July 19 says GSA will provide industry stakeholders an overview of the proposed scope of work and seek insights on how to improve the scope in order to achieve the desired results for the CAMEO recompete program.
The agency said it aims for the CAMEO recompete effort to achieve digital transformation through the use of open-source and cloud-native technologies and help GSA"™s federal acquisition service leverage a digital acquisition system in order to be more competitive.
GSA also intends to measure efficiencies and innovation through quantitative service-level agreements and provide a resilient architecture built on services that work to reduce development risks and redundancies through the CAMEO initiative.