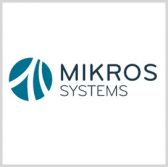 Mikros Systems has finished the second installation and test of a maintenance analysis technology on a littoral combat ship of the U.S. Navy.
The company said Monday the integration of its AN/SYM-3 system into the USS Freedom (LCS 1) finalizes the initial installation for all LCS variants.
Work included the installation of an on-shore model-based prognostic framework, along with the maintenance system previously called the ADEPT Distance Support Sensor Suite.
The AN/SYM-3 features sensors and a fault-tolerant network and the framework is designed for data analysis.
The company has equipped its AN/SYM-3 with the proprietary prognostic framework to facilitate the monitoring of combat systems distributed on LCS platforms for the detection and forecast of on-ship breakdowns.
The framework also allows the AN/SYM-3 to analyze on-shore systems to identify fleet maintenance trends and patterns.