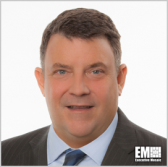 Cubic's mission solutions business unit has opened a new office in Tampa, Florida, in a push to expand support for U.S. military customers.
The company said Thursday the office will be led by Lawrence Hollister, executive director of Cubic Mission Solutions, and will aid the delivery of military command, control, communications, computers, intelligence, surveillance and reconnaissance technologies.
Mike Twyman, president of Cubic Mission Solutions, said the new Tampa office builds on the company's commitment to deliver C4ISR technologies in support of customers' missions.
The Cubic business unit performs work under the C4ISR programs of military clients in the Tampa region, including the U.S. Special Operations Command, Central Command, Transportation Command and Southern Command.
Cubic Mission Solutions works to integrate C4ISR technologies for defense, intelligence, security and commercial customers.