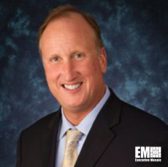 Systems Planning and Analysis has received certification from the International Organization for Standardization following an independent audit of the company's quality management system.
SPA said Wednesday the ISO 9001:2015 certificate validates its efforts to manage customer satisfaction, workplace efficiency and quality control processes.
William Vantine, SPA president and CEO, said the company aims to further improve its internal processes and customer service as the professional services firm looks to expand operations into new markets.
The ISO 9001:2015 standard works to guide service providers and product vendors to attain the organization's quality management system certification.