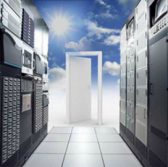 Microsoft has introduced a range of new offerings on the Azure Government cloud platform for public sector customers.
Tom Keane, global infrastructure lead at Microsoft's Azure segment, wrote in an article published Tuesday that the company will launch the Azure Government Secret service for government clients that handle secret-level classified data.
Azure Government Secret is designed to provide multi-tenant cloud infrastructure and tools to customers in federal civilian, Defense Department, intelligence community and U.S. government partner organizations.
Keane added that the new offering will facilitate access to new technologies such as cognitive, artificial intelligence and predictive analytics platforms.
Microsoft also unveiled the Blockchain for Azure Government service that will work to support Azure blockchain and distributed ledger marketplace products.
Azure blockchain tools are designed to aid government operations such as disaster relief fund distribution;  property ownership registration; and other efforts to track the ownership of funds or assets through multiple transactions.
Microsoft will also bring the Azure Security Center to Azure Government in an effort to help government agencies access a unified security management and threat protection platform for hybrid cloud workloads.
The company plans to expand its existing high performance computing products for government customers to include the Azure H-series virtual machines, which work to support complex engineering and scientific workloads such as weather prediction, climate modeling and trajectory modeling.
Microsoft will also add the Citrix Virtual Desktop Infrastructure to Azure Government in an effort to address the government agencies' need to consolidate their data centers.