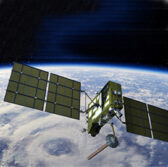 A Lockheed Martin subsidiary has landed a potential five-year, $45 million contract to provide commercial payload processing services for the space agency's missions that launch from the Kennedy Space Center and Cape Canaveral Air Force Station in Florida.
NASA said Friday that Lockheed's Astrotech Space Operations business will support pre-launch processing of spacecraft and associated launch vehicle flight hardware for  payload stacks that will be delivered to the launch pad.
The space agency's Launch Services Program office at Kennedy Space Center will oversee the implementation of the contract.
NASA noted that payload processing occurs three months before a set launch date and requirements vary depending on the mission type and spacecraft to be used.