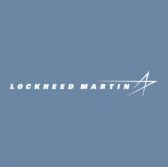 Lockheed Martin has received a $38 million contract to sustain a joint battle management system that all four U.S. military branches use for air operations planning and execution.
The company said Monday it will support the Theater Battle Management Core System  built to coordinate all flown military assets such as cruise missiles, fighter aircraft and helicopters.
The U.S. Air Force will collaborate with Lockheed to perform sustainment work on the current TBMCS as well as in efforts to secure the system against cyber threats and mitigate potential end-of-life issues on the platform's operating systems and applications.
Rob Smith, vice president of Lockheed's C4ISR business, said the partnership between the company and the Air Force seeks to ensure that TBMCS will continue to support joint military operations.
Lockheed said TBMCS functions as the engine of an Air Operations Center and helps military personnel obtain shared situational awareness to manage air campaigns.