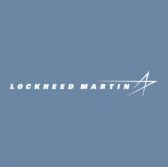 Lockheed Martin's aeronautics business has received a $14.9 million contract modification to maintain the training system for the U.S. Air Force's for F-22 aircraft.
The Defense Department said Friday that Lockheed will modify system hardware and manage distributed mission operations as part of the F-22 sustainment trainer requirements.
Lockheed will perform work at Langley Air Force Base in Virginia, Elmendorf AFB in Alaska, Tyndall AFB in Florida, Hickam AFB in Hawaii, Sheppard AFB in Texas and St. Louis in Missouri through Dec. 31, 2018.
The Air Force obligated $1.57 million from its fiscal 2017 operations and maintenance funds at the time of award.
The Air Force also tapped Lockheed in October to provide sustainment services for the military branch's F-22 fleet under a $536.4 contract modification.