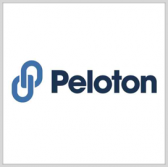 Peloton Technology has joined an Energy Department-funded program to apply the company"™s truck platooning technology and concepts to cloud-connected powertrains as part of an effort to help reduce tractor-trailer fuel use by 20 percent.
DOE"™s Advanced Research Projects Agency-Energy will invest $5 million in the Next-Generation Energy Technologies for Connected and Autonomous On-Road Vehicles program led by Purdue University with the goal to develop and integrate powertrain and automated driving controls, Peloton said Monday.
Existing members of the program include Cummins, Peterbilt Motors Company, ZF TRW, the University of Arizona and the National Renewable Energy Laboratory.
Peloton will contribute its current platooning system and higher-automation platooning technology in addition to the advanced powertrain systems from Cummins, steering controls from ZF TRW and trucks from Peterbilt.
"As we join in launching this national project, we are excited about the team"™s complementary strengths in commercial powertrain development, connected vehicle applications, vehicle automation and trucking operations," said Josh Switkes, Peloton CEO.
"Our first truck platooning system is coming to market in 2017," Switkes added.
The team will work to combine algorithms, data and vehicle-to-vehicle and vehicle-to-cloud connectivity to help minimize fuel consumption of a baseline Class 8 Peterbilt 579 by 20 percent in real-world driving settings.
Peloton will also aim to meet two NEXTCAR research goals such as increasing fuel savings from truck platooning at highway speeds to 20 percent in combination with connected powertrains and fulfilling the connectivity requirements of over-the-air engine recalibrations and distributed computing between trucks and the cloud.