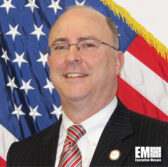 Advanced Concepts and Technologies International has secured a five-year, $3 million task order to provide acquisition management services to the cyberspace superiority division at the U.S. Air Force Space Command headquarters.
Michael Niggel, ACT I CEO, said in October the company will continue to support the AFSPC's cyber priorities and help increase the military branch's ability to secure infrastructure data nodes and communications under the task order.
The company also supports the national security communications missions of the Air Force in cyberspace as well as provides logistics services for the AFSPC's Ground Multiband SATCOM Terminals.
ACT I received the task order through the General Services Administration's One Acquisition Solution for Integrated Services Small Business contract vehicle.