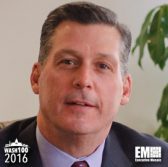 The U.S. Navy has awarded Vencore a spot on a basic ordering agreement to support the Naval Air Systems Command's Cyber Warfare Detachment initiative.
Vencore said Wednesday it will compete for task orders to research, develop and integrate cyber warfare tools into NAVAIR platforms under the BOA.
The agreement will run through June 2018, the company noted.
"We are excited to have won a position on this important effort and look forward to expanding our partnership with NAVAIR in support of CWD's critical mission," said Vencore President and CEO Mac Curtis, an inductee into Executive Mosaic's Wash100 for 2016.
NAVAIR CWD aims to discover and prevent unauthorized weapon systems access, develop cyber-hardened response systems and continue operations during enemy encounters.