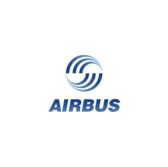 An Airbus Group subsidiary has secured a contract of an undisclosed value to develop landing technology for integration with the Russian Luna-Resource robotic lunar vehicle.
Airbus' defense and space business will build the Precise and Intelligent Landing using Onboard Technologies system in support of a moon exploration project between ESA and Russian space agency Roscosmos, Airbus said Thursday.
The PILOT Phase B and advanced C development contract was awarded to the company Thursday at the ILA Berlin Air Show in Germany.
According to Airbus, the system will be built to help Luna-Resource spacecraft to perform navigation and hazard detection and avoidance functions during the mission.
The company intends for the PILOT technology to send key data to the spacecraft in the last minutes of the vehicle"™s descent to the moon's surface.