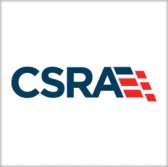 CSRA has won a seven-year, $54 million contract to help create simulations for research initiatives at the U.S. Environmental Protection Agency's research and development office.
The EPA re-competed task orders held by CSRA's predecessor companies for the Scientific Models, Applications, Visualization, Computational Science and Statistical Support contract to support research at multiple locations, CSRA said Wednesday.
Falls Church, Virginia-based technology services contractor CSRA is the product of a merger between SRA International and Computer Sciences Corp.'s U.S. public sector business that closed in November.
"We are using best-in-class technologies, scientific applications and visualization technologies to develop sophisticated environmental models and simulations that enable in-depth research for environmental issues such as global climate change that are too large to replicate in the real world," said CSRA President and CEO Larry Prior.
"One of our critical focuses at CSRA is supporting the advancement of science and technology as it relates to environmental monitoring, citizen services and climate change."
CSRA will support the EPA at multiple R&D office locations for the agency's modeling application and support functions.