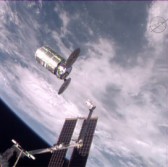 An Orbital ATK's Cygnus spacecraft has departed the NASA's International Space Station after a 72-day stay there for astronauts to collect cargo and supplies for science experiments on the ISS.
Cygnus unloaded 7,700 pounds of cargo for the OA-4 mission under a Commercial Resupply Services contract position Orbital ATK holds with NASA, the company said Monday.
The spacecraft launched on Dec. 6Â and was captured by the ISS on Dec. 9.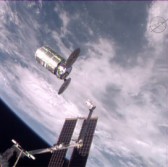 Cygnus left the ISS Friday, then re-entered Earth's atmosphere and burned upon arrival east of New Zealand and above the Pacific Ocean on Feb. 20 with 3,000 pounds of items the space station crew loaded onto the spacecraft for disposal.
"We now turn our efforts toward final preparations for the next Cygnus cargo mission in March with a continued focus on supporting the needs of the crew members aboard the ISS," said Frank Culbertson, president of Orbital ATK's space systems group president.
Orbital ATK has begun preparations for the next resupply mission called OA-6, which is awaiting approval from the Eastern Range for a March 22 launch aboard an Atlas V rocket from Cape Canaveral Air Force Station, Florida.
The company aims to complete 10 CRS missions to deliver 59,000 pounds of cargo to the ISS by 2018.