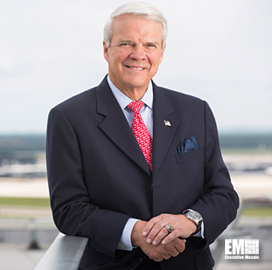 Airbus Group Inc. — the European conglomerate's U.S. subsidiary — has signed a partnership agreement with Nexa Capital Partners to explore strategies to commercialize unmanned aerial systems.
The alliance's goal is to identify methods for the commercial aviation industry to use UAS technology to increase operational efficiency and airspace access, Airbus said Wednesday.
"The employment of unmanned aerial systems in the private sector continues to expand at an exponential rate, but limitations of the current airspace infrastructure are a roadblock to more widespread commercial applications," said Allan McArtor, Airbus Group Inc. chairman and CEO.
McArtor added the company aims to play a role in U.S.' efforts to integrate drones into the domestic airspace through collaboration with Nexa.
The partnership seeks to combine Airbus' experience in building aircraft and air traffic management systems with Nexa's experience in aerospace project financing and business strategy development.