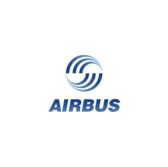 Airbus Defence and Space has signed a $198.8 million contract to design and produce a second satellite for Copernicus, a European Commission-led program that uses satellites to observe and collect information about the planet Earth and its environment.
The company said Monday it will develop the  Jason-CS/Sentinel-6A satellites with the European Space Agency based on the CryoSat program, which uses satellites to track variations in the thickness of polar ice sheets.
The council of the Darmstadt, Germany-based European Organisation for the Exploitation of Meteorological Satellites is scheduled to approve the satellite program in June.
EUMETSAT will use Jason-CS/Sentinel-6A satellites in missions to accurately measure the oceans' surfaces at an altitude of about 1,350 kilometers and plot the data starting 2020.
The collected data about the oceans' stored heat, sea levels and currents' speed and direction will be used to issue weather forecasts and warnings for storm surges.
"Reliable, high-performance satellites gather data about our ecosystem in a precise and sustainable way, providing politicians, scientists and other users with an important diagnostic and decision-making tool," said Dr. Michael Menking, head of Earth observation, navigation and science for the space systems unit at Airbus Defence and Space.
EUMETSAT will fund and oversee the missions for the satellites in partnership with the European Union and the National Oceanic and Atmospheric Administration.