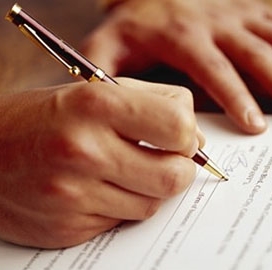 General Dynamics Electric Boat has awarded a subcontract to Northrop Grumman for turbine generator units as part of the U.S. Navy's Ohio Replacement Program.
Northrop said Tuesday the generators will work to power and propel the 12 future ballistic missile submarines, which will replace the current 14-vessel fleet that the Navy plans to retire in 2027.
"This latest award reflects Northrop Grumman's long standing partnerships with General Dynamics Electric Boat and the U.S. Navy," said Karen Campbell, vice president of Northrop's marine systems business unit.
The company has previously received ORP contracts from General Dynamics for other submarine components.
Northrop said the replacement submarines will be the first nuclear vessels to integrate electric power in 40 years.