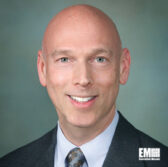 AT&T has been awarded a five-year contract to provide the Federal Communications Commission with an Internet Protocol service to help FCC adopt cloud services.
The IP service will work to establish a connection between data centers and offices to help FCC gain access to various cloud service providers as well as alter Internet and network needs, AT&T said Tuesday.
Mike Leff, vice president for civilian agencies at AT&T's government solutions business, said the company's services will work to help FCC securely utilize cloud services and update its technological platforms.
The company said its IP service complies with the Managed Trusted Internet Protocol Service requirement and other federal security regulations.