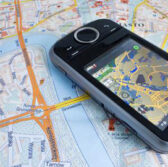 Woolpert has purchased three light detection and ranging systems from Hexagon subsidiary Leica Geosystems in an effort to expand its airborne data acquisition services.
Jeff Lovin, senior vice president and director of government solutions at Woolpert, said in a statement released Tuesday the company will use the LIDAR-based Leica ALS80 aerial laser scanners to support the U.S. Geological Survey's 3D Elevation Program and statewide mapping initiatives.
Leica ALS80-CM, Leica ALS80-HP and Leica ALS80-HA systems are designed for corridor, city and wide-area mapping operations.
Each laser scanner has a measurement subsystem for altitude and position, flight planning and execution software, range counting electronics and a user interface, according to Leica Geosystems.