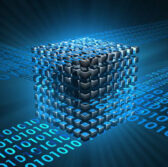 The Defense Information Systems Agency wants information on potential contractors that can provide development, engineering, infrastructure and sustainment support for a data discovery service that DISA uses to acquire open source-based information from content providers.
DISA said in a FedBizOpps notice published Friday that it is in search for vendors that can provide systems engineering support for the service designed to deliver data to internal storage platforms, computers and external endpoints for download through a router.
According to the notice, interested vendors should be able to manage a cloud platform, provide database administration support as well as mark personally identifiable information in high-volume data.
DISA also wants contractors that are proficient in various software platforms such as Apache, Google Charts, JavaScript, MySql and Linux, and could provide a capability for users to anonymously view open-source sites.
The agency also requires onsite training, streaming, filtration, translation interface, parsing, curation, community of interest sharing and data export support for the data discovery service.
DISA indicated in the notice that it plans to award a contract that contains a nine-month base term and four option years.
Responses to the sources sought notice are due on Nov. 9.