BAE Systems has secured some of the most lucrative government contracts in the United States government. These awards have helped establish BAE as the leading defense contractor. Here's a look at the top BAE Systems government contracts!
What is the BAE Sytems Company?
BAE Systems is one of the top international government contractors. The company was formed in November 1999 from the merger of British Aerospace PLC with Marconi Electronic Systems.
Over the years, it has provided defense, aerospace, and security solutions in more than 40 countries with subsidiaries worldwide. BAE's largest customers are the United States government and major markets, including Australia, Canada, India, the United Kingdom, and Saudi Arabia.  To know more about the company, know the BAE Systems leadership team propelling the company towards success.
1. Building of Royal Australian Navy's Nine Warships, $35 Billion Contract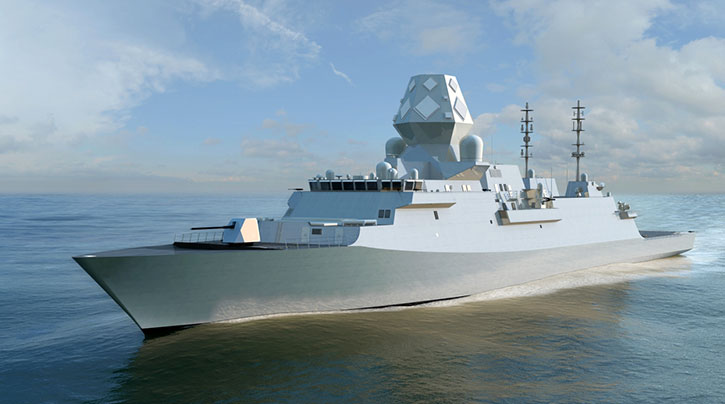 In 2018, the Australian government awarded BAE Systems a $35 billion contract to develop nine warships with ASC Shipbuilding, the company's subsidiary, for the decades-long shipbuilding program. BAE will manufacture its Type 26 Global Combat ships similar to the antisubmarine frigates of the United Kingdom's Royal Navy.
The first of the nine Australian frigates is expected to finish around 2027, all of which will replace the eight ANZAC class frigates currently in use. The dubbed Hunter class warships development will take place in Adelaide, Australia. The Hunter class will be able to perform missions independently and as a group, equipped with sufficient endurance and range for effectiveness.
2. Sustainment of the U.S. Intercontinental Ballistic Missiles, $12 Billion Contract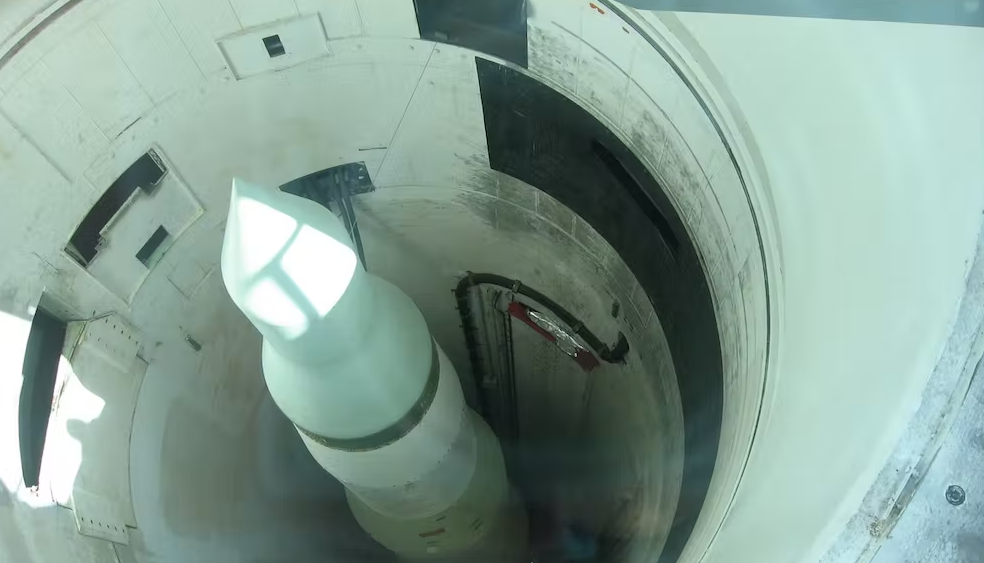 In June 2022, the U.S. Department of Systems awarded BAE Systems a $12 billion contract that facilitates tests, support, systems engineering, scientific research, and program management and utilizing a digital engineering environment for the Air Force's Minuteman III and Sentinel Intercontinental Ballistic Missile (ICBM) inventory. BAE Systems has worked on the Sentinel acquisition and Minuteman III sustainment for the past eight years.
Pete Trainer, the BAE Systems Air & Space Force Solutions Vice President and General Manager, ensures the company has full capabilities to deliver the project with its best-in-class expertise, experience, and vision to handle next-generation ICBMs. The work is expected to finish by December 2040 at the Hill Air Force Base (Utah).
3. Production of the Advanced Precision Kill Weapon System, $2.7 Billion Contract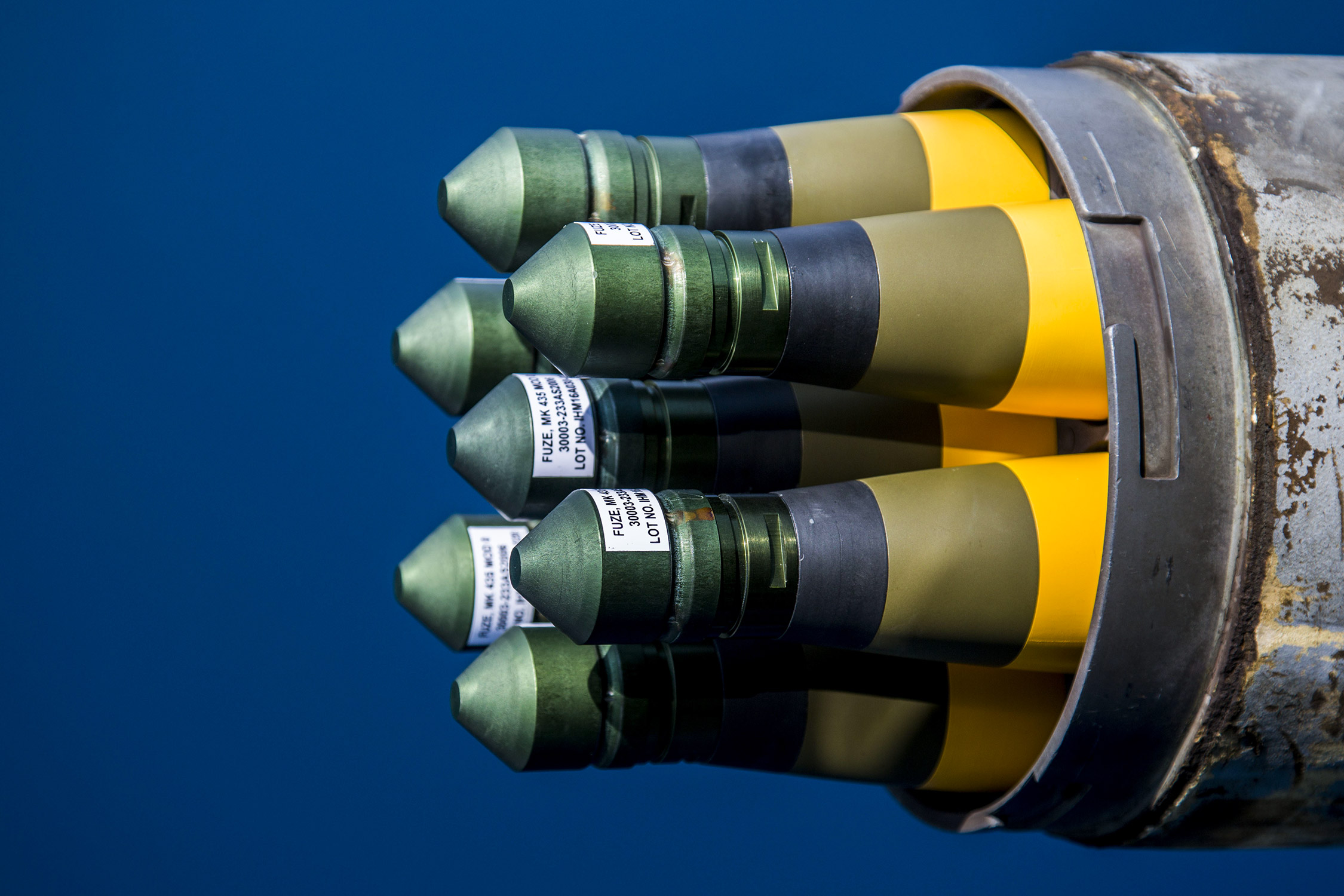 In 2019, the U.S. Navy awarded BAE Systems a $2.7 billion contract for the production of the Advanced Precision Kill Weapon System II (APKWS II), upgrade the current 2.75-inch Hydra 70 (rockets), and turn it into a semi-active laser-guided precision weapon. The deal will support military sales, including the governments of Lebanon, Jordan, the United Kingdom, Iraq, Australia, and the Philippines.
APKWS II is expected to deliver more accurate fire without requiring more expensive guided missiles. It performs at a 95% hit rate during combat with an 80% probability of hitting within 2 meters of the laser spot center per single shot. Work is being performed in Austin, Texas, and Hudson, New Hampshire, and is expected to finish by December 2025.
4. Production of Next Generation Munitions, $3.2 Billion (£2.4 billion) Contract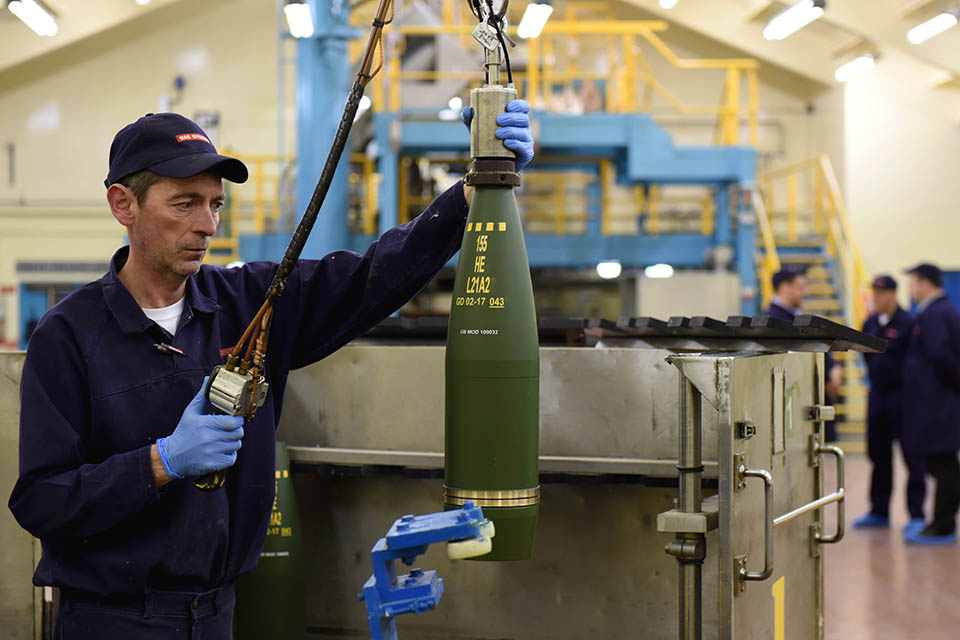 In November 2020, BAE Systems signed a contract deal worth $3.2 billion (£2.4 billion) to commence in January 2023. In place of the Next Generation Munitions Solution (NGMS) program, BAE Systems will procure 39 munitions for the armed services, including mortar bombs, small arms ammunition, large-caliber artillery, tank shells, and medium-caliber gun rounds for the United Kingdom Ministry of Defense (MOD). It will take place in the U.K.'s five different site locations responsible for NGMS' engineering, operations, and supporting roles:
Glascoed, South Wales
Radway Green, Cheshire
Washington, Tyne & Wear
Bishopton near Glasgow
Ridsdale, Northumberland
The deal includes BAE investing over £70 million for munition manufacturing lines modification, including establishing a £2.5 million smart technology pilot factory in Radway Green, northwest England.
5. Defense Supercomputing Resource Center, $699 Million Contract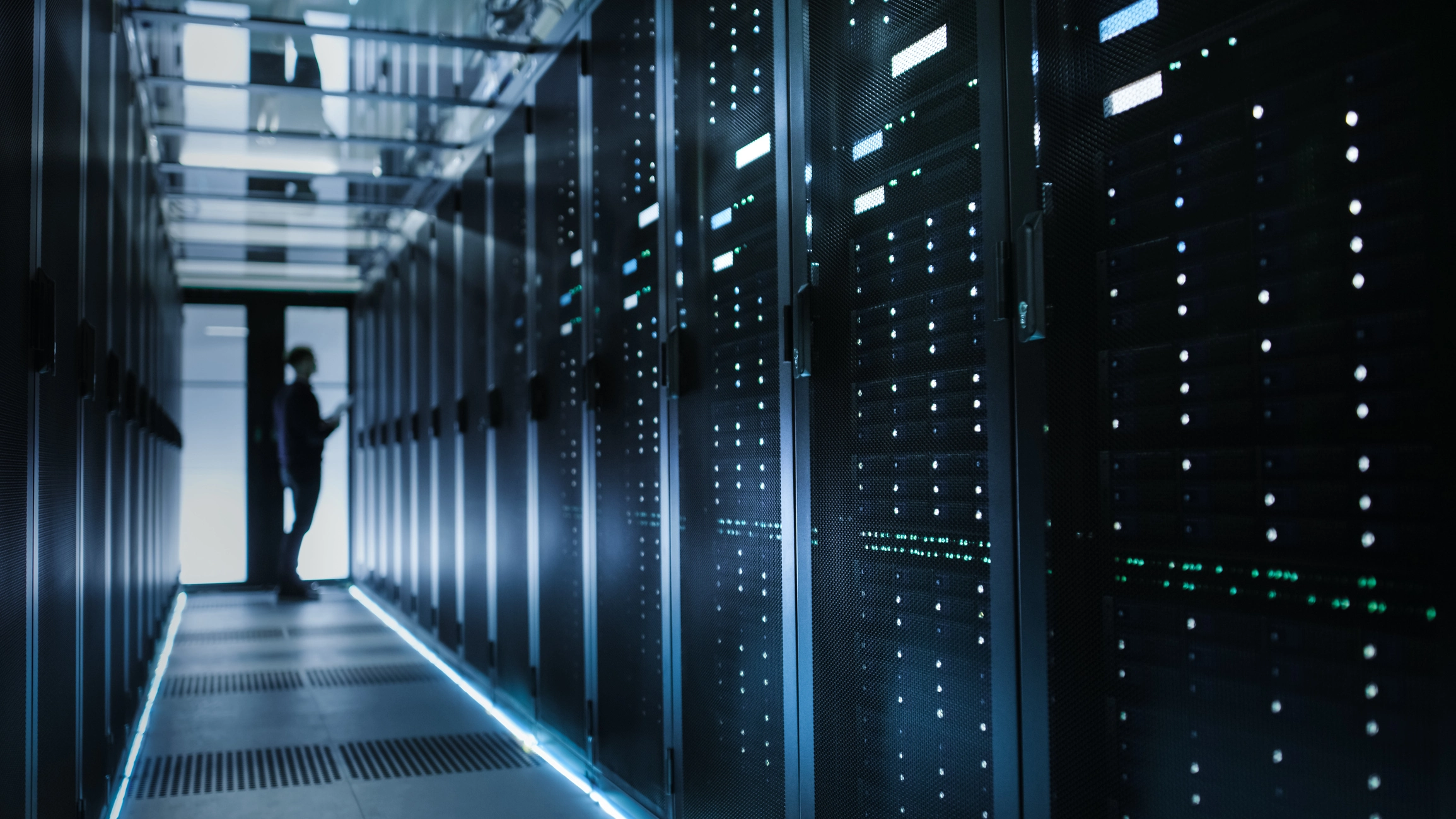 In July 2022, BAE Systems was awarded a $699 million contract from the U.S. Army. The company will provide Defense Supercomputing Resource Center (DSRC) maintenance, operations, and program-wide services for High-Performance Computing (HPC) users.
The effort includes supporting the Computing Modernization Program (HPCMP). This program, managed on behalf of the Department of Defense by the U.S. Army Engineer Research and Development Center, will provide necessary supercomputing resources to support research and provide timely information for decision-makers on the battlefield.
This will enable Pentagon officials to process high volumes of data quickly, advance military weapons, predict weather patterns, and more.
6. Delivery of Hardened Military GPS Modules, $641 Million Contract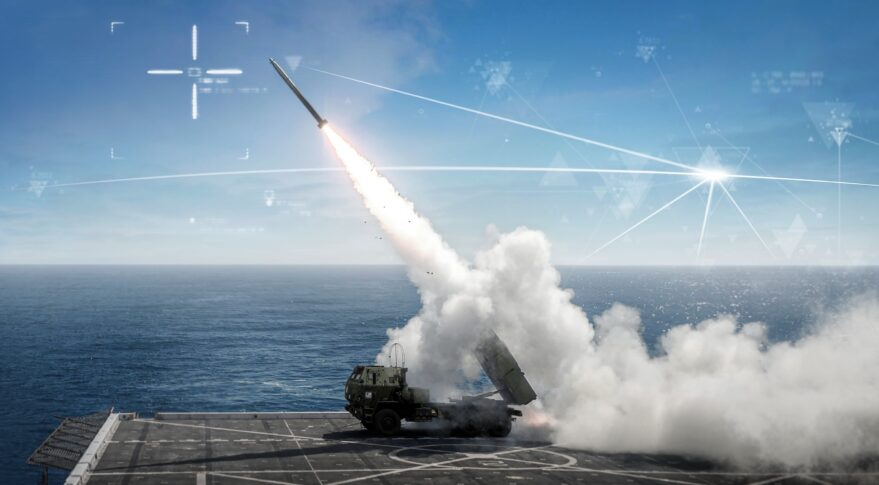 In December 2021, Pentagon awarded a $316 million contract option for BAE Systems to manufacture advanced M-Code Global Positioning System (GPS) modules and incorporate them with the antijamming signal. This is in addition to U.S. Defense Logistics Agency's previously rewarded $325 million Contract in May, totaling $641 million.
The modules enable dependable navigation, positioning, and timing for vehicles, aircraft, precision munitions, and ground troops. It's beneficial for future airborne, land, and weapon GPS receivers for the U.S. Department of Defense and its allies. The Contract ensures the availability of hardened GPS Modules (CGMs) with antispoofing (for fake signals) and antijamming (for signal denial) capabilities during operations.
7. Systems Engineering and Integration Support Services, $478 Million Contract
BAE Systems was awarded a $478 million contract in September 2021 to continue supporting the U.S. Navy Strategic Systems Programs (SSP) office in charge of the Strategic Weapons System and Attack Weapons System on board current U.K. Vanguard-class submarines and U.S. Ohio and on future U.S. Columbia and U.K.
BAE Systems leverages digital engineering and model-based techniques to aid customers like the U.S. Navy improve costs, performance, and schedule for the most complex weapon systems. The formalized modeling applications also ensure the warfighters' necessary engineering communication, fielding, equipment approval, and support.
8. Maintenance of U.S. Army's Bradley Vehicles, $383 Million Contract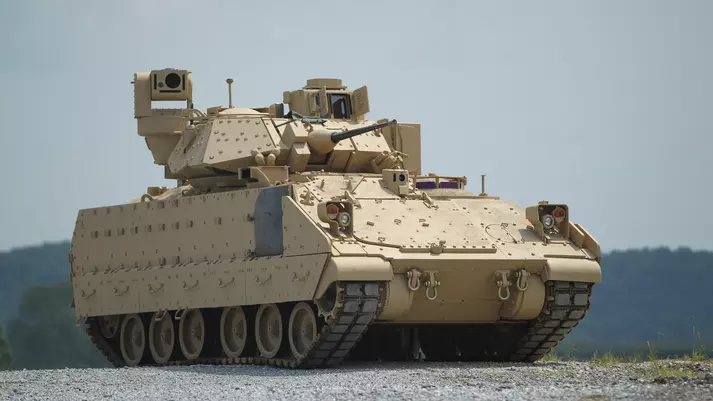 In October 2022, BAE Systems received a $383 million contract from the U.S. Army to provide technical and sustainment support services for its M993 Multiple Launch Rocket System (MLRS) carriers and Bradley Fighting Vehicles fleet. The vehicles house digitized electronics for sufficient situational awareness, communication, and upgraded network connectivity within the U.S. Army's Armored Brigade Combat Team (ABCT).
BAE Systems' teams of System Technical Support (STS) and Sustainment System Technical Support (SSTS) will also deliver continuous logistics and engineering services to prepare the family of Bradley Fighting Vehicles for missions in land combat platforms, including the variants of  M7 Bradley Fire Support Team (BFIST) and M2 Bradley Infantry Fighting Vehicle (IFV). BAE Systems will perform the work in its facilities in Phoenix, Arizona, San Jose, California, and other locations worldwide.
9. Manufacturing of M109A7 and M992A3 Combat Vehicles, $299 Million Contract
In July 2022, the U.S. Army awarded BAE Systems a $299 million contract to produce and deliver 40 spare parts and sets of M109A7 Self-Propelled Howitzers, the latest Howitzer in BAE Systems' M109 family of vehicles, with their companion, M992A3 ammunition carriers.
The improved chassis structure boasts features for higher survivability rate and commonality compared with current systems in the armored brigade combat team. It decreases operational sustainability expenses by upgrading with modern components.
The work will take place at BAE locations in Minnesota, Pennsylvania, New York, Oklahoma, Michigan, and South Carolina, with an expected end date on December 31, 2024, under the contract modification.
10. U.S. Army Beowulf, $278 Million CATV Contract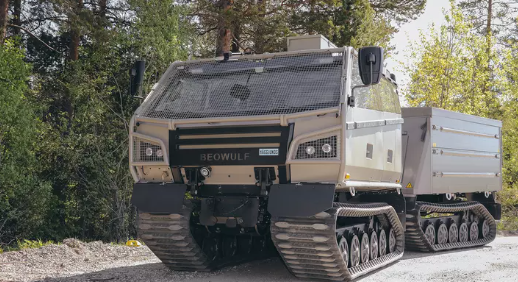 In August 2022, BAE Systems' Beowulf won the U.S. Army's competition for the Cold Weather All-Terrain Vehicle (CATV) program. It received a contract award worth $278 million to produce units, contractor logistics support, and spare parts.
Beowulf is a tracked, highly versatile, and unarmored vehicle for carrying personnel and other payloads with two compartments. It can traverse harsh and impassable terrains, such as deep snow, marshy conditions, and ice, in the toughest weather conditions.