AECOM, known as AECOM Technology Corporation from 1990 to 2015, is an American multinational infrastructure consulting firm with approximately 51,000 employees.
AECOM's goal is to help create a better world for every individual. That is why they participate in Government Relations activities to shape public policy that elevates communities and boosts sustainable infrastructure solutions, promoting economic growth and environmental stewardship. Below are the top AECOM government contracts to take note of: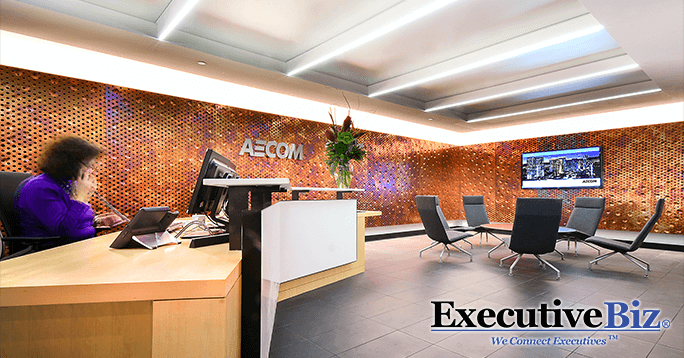 1. $70-Million Design Services Contract for Public-Private Partnership I-595 Highway Project in Florida (2009)
In April 2009, AECOM was awarded a five-year contract by Dragados USA worth $70 million for design and construction services of Florida's I-595 highway renovation.
With the public-private partnership (P3) between the Florida Department of Transportation and I-595 Express, the I-595 project worth $1.25 billion was financed and pushed through.
The design-build contractor Dragados USA led the construction initiatives with the help of its design partner AECOM.
AECOM, being the prime consultant on the project, provided the following services:
Structures
Roadway design
Drainage design
Utility design
Signals
Lighting
Landscaping
Environmental permitting
Intelligent-transportation systems for civil works
Surveys and geotechnical services
2. Two Middle East Contracts Worth $60 Million (2009)
In July 2009, AECOM announced that it won two contracts in the Middle East totaling $60 million.
The wins are from Aldar Properties:
Al Raha Beach Development project in Abu Dhabi, United Arab Emirates – The Al Raha Beach is a 500-hectare and almost 11km waterfront development of marinas, hotels, offices, and residential homes built on reclaimed lands and islands. The project as awarded to AECOM is a multi-year, $45-million design and construction-management contract.
First phase of Knowledge Economic City in Madinah, Saudi Arabia – AECOM won the $15-million contract to provide program-management services for phase one which includes project controls, procurement, project management, and construction logistics.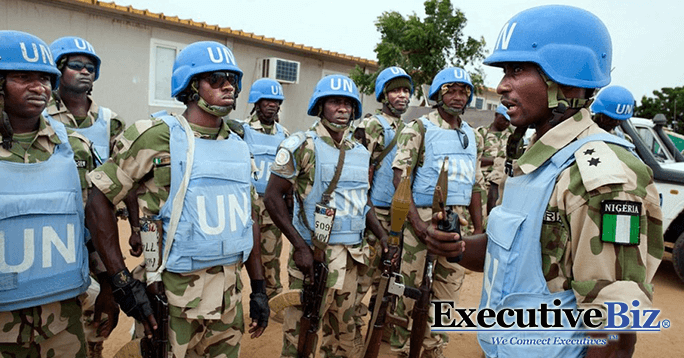 3. Africa Peacekeeping Contract Worth $375 Million (2009)
In October 2009, AECOM was awarded the Africa Peacekeeping Program (AFRICAP) through an indefinite-delivery/indefinite-quantity (IDIQ) contract.
The U.S. Department of State's Bureau of African Affairs used AFRICAP as its primary support services contract. The program created an ordering mechanism for chosen contractors to provide services aligned with the U.S. Department of State peacekeeping policies for Africa's developing countries. These services included:
Military training
Strategic advisory services
Equipment procurement
Logistical support services
Construction services
AECOM worked under the U.S. Department of State, Bureau of African Affairs, Office of Regional and Security Affairs, and the U.S. Sudan Special Envoy's supervision, as stated in the contract. Additionally, the company collaborated closely with the department's organizational elements.
4. $45 million From United States Navy, $92 Million From General Services Administration (GSA) Logistics Worldwide (LOGWORLD) (2015)
In 2015, AECOM secured a couple of multi-million dollar government contracts and a lucrative construction service. These contracts further strengthen the company's standing in the industry.
The company won a task order from the United States Navy amounting to $45 million and a fixed-rate task order from the General Services Administration (GSA) Logistics Worldwide (LOGWORLD) amounting to $92 million.
According to the United States Navy's contract, AECOM would offer a wide range of engineering and technical support services to the Dahlgren Division of the NSWC.
On the other hand, the company would be responsible for providing mechanics and specialty services for repairing aircraft and its components in the Corpus Christi Army Depot (CCAD) in Texas, according to the General Services Administration (GSA) Logistics Worldwide (LOGWORLD).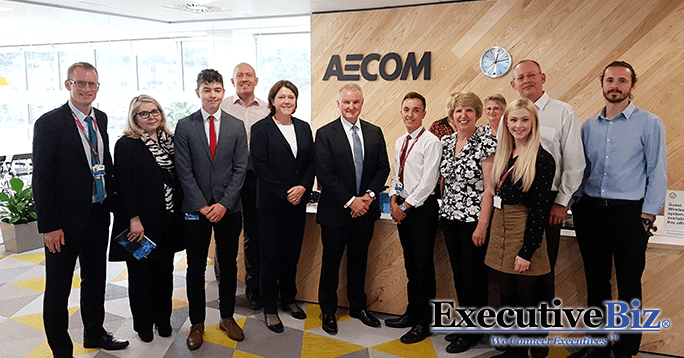 5. Dallas/Fort Worth International Airport's New Program/Construction Management Contract (2016)
In July 2016, AECOM was awarded a five-year contract to provide program management and construction management (PM/CM) services at the Dallas/Fort Worth (DFW) International Airport.
Internationally, the airport was one of the most frequently visited super-hub airports worldwide. The contract covers many potential projects, including:
Federally- and non-federally-funded airfield improvements
Building projects
Landside improvements
The $100-million contract covered that AECOM would provide full project life cycle services to DFW's Design, Code, and Construction Department.
The services AECOM performed included:
Program, project, design, and construction management services
Contract administration
Program and project controls
Public outreach
Technical, third-party support
6. U.S. Department of State Contract for Diplomatic Platform Support Services (2019)
In June 2019, the U.S. Department of State awarded AECOM a Multiple Award, Indefinite Delivery Indefinite Quantity contract for Diplomatic Platform Support Services.
For over five years, the contract ceiling amounted to $6 billion. This project allowed AECOM to broaden its proven global logistical, operations, and maintenance skills.
The contract's required services included:
Program management
Procurement of critical items
Life support services
Logistics services
Operation and maintenance services
Construction and renovation projects for U.S. Department of State facilities
Construction and renovation projects for other U.S. Government facilities overseas, emphasizing high-threat contingency environments
7. Government of Canada Contract for the Faro Mine Remediation Project (2022)
In June 2022, the company was awarded a contract for the Faro Mine Remediation Project. They were tasked by Public Services and Procurement Canada on behalf of Crown-Indigenous Relations and Northern Affairs Canada to carry out remediation plan design and quality assurance support services.
In collaboration with the Government of Canada, affected First Nations, and other consultants and partners, AECOM would deliver environmental remediation services for Faro Mine. The contract would run until March 2024, with a possibility for extensions.
The engineering services to be performed include:
Decommissioning
Removing mine infrastructure
Managing contaminated and treated water
8. $28.4 Million Contract Modification for Comprehensive Long-term Environmental Action at U.S. Navy Sites (2022)
Cost-plus-award-fee modification worth $28,438,261 has been awarded to AECOM Technical Services Inc. This will be made at different sites within the Naval Facilities Engineering Systems Command Pacific area of responsibility, particularly in Oahu, Hawaii, and is expected to be completed by December 2022.
The contract task order modification includes the following:
Additional support for drinking water system sampling and evaluation
National Pollutant Discharge Elimination System sampling
Surface soil sampling
Installation of piezometers
Completion of synoptic water level monitoring surveys
Groundwater modeling
Frequently Asked Questions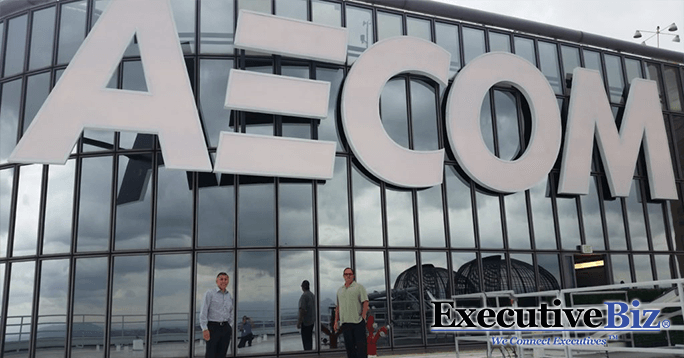 Below are some of the frequently asked questions about AECOM:
Is AECOM a defense contractor?
AECOM is a multinational engineering firm and general contractor. It became a top construction company after it acquired AECOM Tishman in 2010 and AECOM Hunt in 2014.
What is AECOM known for?
AECOM is the world's trusted infrastructure consulting firm that achieved the #1 rank on Fortune magazine's list of the World's Most Admired Companies in its industry. It has an unmatched history of providing planning, design, consulting, engineering, program, and construction management services.
As the most reputable infrastructure consulting company, AECOM provides services across the project lifecycle, from planning and engineering services to construction and program management.

Why choose AECOM?
AECOM is committed to delivering professional services with the highest integrity and to continuously improving — whether by decreasing emissions, generating social value, or diversifying senior leadership and workforces.
The World's Trusted Infrastructure Consulting Firm Making a Difference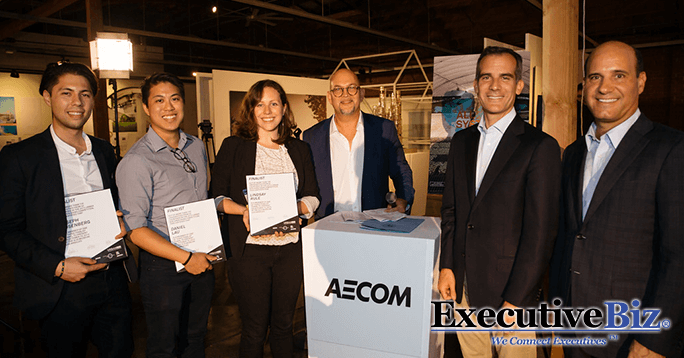 AECOM is considered the world's trusted infrastructure consulting firm for a reason. Not only do they provide professional services through an entire project lifecycle — from planning, designing, and engineering through construction management — but they also make sure they do their jobs the way the governmental or commercial clients expect.
With its expertise in projects spanning transportation, water, new energy, buildings, and the environment, AECOM's public and private sector clients trust and depend on them to solve complex challenges through unrivaled technical expertise and creativity, diversity, and inclusion.