Every year the world faces an ever-evolving array of security challenges. From cyberattacks and terrorism to threats beyond borders, the risks are complex and multifaceted. As such, the nation must stay vigilant and adaptable in its approach to national security. Get to know the most relevant national security executives effectively addressing these challenges.  
What Are National Security Leaders?
National security leaders are individuals responsible for the country's security and defense. They may either be high-ranking government officials, a member of the National Security Council, or executives from companies that provide products and services to the government or other organizations with national security interests.  
5 National Security Executives to Follow in 2023
Note: The following list features esteemed industry leaders selected based on a comprehensive evaluation of their accomplishments, including their strategic vision, demonstrated impact on the industry, innovative contributions, and leadership prowess. However, this is in no way an exhaustive list. The industry is filled with talented professionals making significant contributions, warranting close attention for their achievements and potential impact.
1. Clay Goldwein, Senior Vice President of National Security and Justice at CGI Federal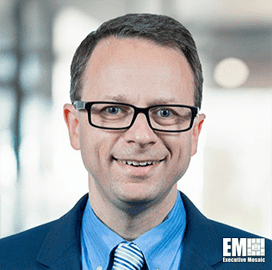 Holding the position of Senior Vice President of the National Security and Justice business unit at CGI Federal since October 2021 is Clay Goldwein. He is responsible for leading the development and execution of the business and solutions strategy for clients within the national security and justice agencies.
Before this role, he led CGI Federal's U.S. Department of Homeland Security account. Clay Goldwein has led cloud, cybersecurity, and IT modernization efforts. CGI credited him for leading the development of a federal cloud platform for the GSA's Infrastructure-as-a-Service Blanket Purchase Authority. He also helped the Department of Justice implement financial management software supported by CGI's Sunflower.
What's Next for Clay Goldwein
As the difficulty of zero trust architecture and the challenges of cyber hygiene and data security is becoming a concern, Mr. Clay Goldwein necessitates agencies to better understand the use of their resources to implement the zero trust framework effectively. 
He notes that AI and ML are instrumental in making major advancements in cybersecurity. CGI has been implementing continuous authorization models in zero trust models to have continuous access through remote locations using different devices.
About CGI Federal
As a wholly-owned subsidiary of CGI, CGI Federal is one of the world's largest IT and business consulting services firms based in Canada. CGI Federal has served CGI clients across the intelligence, civil, and defense sectors of the U.S. federal government. 
2. Scott Recinos, Senior Vice President of Homeland Security Market at LMI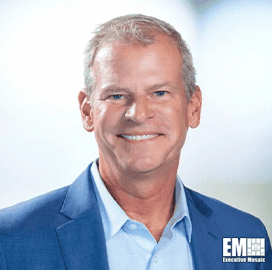 Mr. Scott Recinos is the Senior Vice President of the Homeland Security Market at LMI, a position he has held since August 2022. He is responsible for customers' need discovery, acquisitions, profit and loss, customer and partnerships, and the company's goals and strategies. 
Previously, Mr. Recinos was the Vice President of Homeland Security. He supported Customer Border Protection's border security technology and tactical infrastructure and managed the maintenance and development of USBP's design standards for tactical infrastructure. He has over 20 years of experience working with federal clients, including the GSA, CBP, and DHS. 
What's Next for Scott Recinos
This 2023, Scott Recinos aims to maintain his team's record of outstanding performance for the Department of Homeland Security clients as they topped the performance ratings from previous prime contracts with the agency. 
His team will focus on expanding their supply chain management, test and evaluation support, and digital analytics to the following agencies:
U.S. Customs and Border Protection (USCBP)

Federal Emergency Management Agency (FEMA)

Office of Science and Technology (OST)

Immigration and Customs Enforcement (ICE)
They will expand their partnerships with small businesses for the upcoming work at the Homeland Security Department. Next, they will focus on employee retention because keeping experienced and dedicated professionals within LMI is their top priority.
About LMI
Logistic Management Institute or LMI is a management consulting firm based in Tysons, Virginia. The company was founded in 1961 to help the Defense Department resolve complex logistics management challenges. 
3. Mark Valcich, General Manager of the Civilian and Public Sector at Intel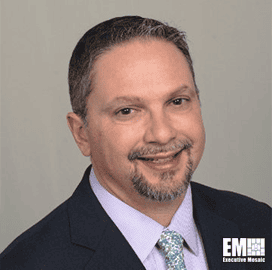 Mark Valcich is Intel's U.S. Federal Civilian Director of Technology and Business Development initiatives. He is responsible for sharing technology direction, strategy, architecture, and guidance for enterprise IT capabilities and missions. 
Before this role, Mr. Valcich held several roles at Intel since joined in 1999. These include the federal channel director, IT Enterprise Architect, and cloud computing technical program manager.
Mark Valcich has more than 20 years of experience working with the federal government and has seen firsthand how agencies embrace new technology to improve their services to citizens. He is a broker of government-industry collaboration through CT-IAC and Washington Cyber Roundtable.
What's Next for Mark Valcich
In 2023, Mr. Valcich focuses on agencies as they embrace digital transformation in terms of cybersecurity. He sees endless opportunities for the government to further its mission by adopting the latest technologies. For example, Customs and Border Protection started using mobile passport applications, Mobile Passport Control, to reduce travelers' overall inspection and waiting time. 
About Intel
A leader in designing manufacturing technologies, Intel is best known for developing personal computer processors. It is a world supplier of semiconductors critical to U.S. national security and global competitiveness.
4. Patrick Clancey, President and Chief Executive Officer of IDEMIA National Security Solutions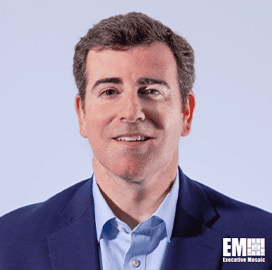 The role of President and Chief Executive Officer of IDEMIA National Security Solutions is held by Patrick Clancey since January 2022. A U.S. Army and federal government biometrics provider veteran, Mr. Clancey is responsible for furthering the growth strategy for its customers in the Departments of Defense, Homeland Security, and State and intelligence communities.
What's Next for Patrick Clancey
This 2023, Mr. Clancey and IDEMIA NSS are continuously improving their operating and delivery competencies and reaching their growth targets. They do this through enhanced offerings through R&D investments and partnerships that combine their products and expertise with partner services. IDEA NSS also supports youth STEM activities to give back to the community.
About IDEMIA
Baswd in Courbevoie, France, IDEMIA is a technology and security company. The IDEMIA National Security Solutions (NSS) is a Virginia-based subsidiary that specializes in providing biometric identification services, enrollment, physical access control, monitoring, and secure identity credentials.
5. Greg Clifton, General Manager of Defense & National Security Group at Intel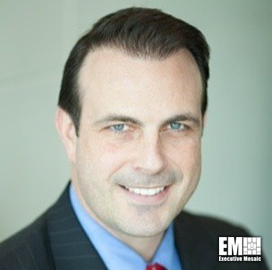 Greg Clifton is the General Manager of Defense & National Security Group at Intel. He manages a rapidly growing team of mission experts, including retired military veterans. They align Intel's technologies with the specific needs of the clients. Clifton joined Intel in August 2000 as a District Sales Manager.
Mr. Clifton has been instrumental in Intel's substantial investments worth billions of dollars in establishing new chip-manufacturing factories within the U.S. In 2021, they also started constructing new factories in Chandler, Arizona. This was followed by new plans to open new New Albany, Ohio factories. 
What's Next for Greg Clifton
Greg Clifton and his team are working on two Intel projects. The first is Intel's 4th Generation Xeon Scalable Processor, code-named Sapphire Rapids. This has multiple built-in accelerators to optimize workloads and process AI tasks efficiently. The second is the advanced foundry services for the Department of Defense (DOD).
Mr. Clifton also emphasizes the importance of domestic chip production in the U.S. and its significance for the DOD's edge computing. Intel is actively assisting the DOD in meeting its technology requirements. Additionally, he has valuable insights and recommendations for DOD customers planning to implement AI and 5G. 
About Intel Corporation
Intel Corporation is an American producer of computer circuits based in Santa Clara, California. The company was established in 1968 and has driven significant advancements in computing technology. As an industry leader, it develops technology that enhances people's lives, drives technological advancement, and transforms 5G networks, AI, and edge computing.
FAQs
How Much Does the U.S. Federal Government Spend on National Security?
National defense accounts for 75% of federal spending. The Congressional Budget Office calculates the budgetary effects of legislation related to national security and evaluates the cost-effectiveness of existing and future defense programs.
According to the Office of Management and Budget, the U.S. spent an estimated $766 million on national defense for the fiscal year 2022. This is about 12% of the federal spending. 
What Are the Threats to National Security?
Here are a few examples of numerous threats to national security that countries may face:
Terrorism 
Acts of violence or threats by individuals or groups to further political or ideological goals. Terrorist groups may bring chaos and discord through physical violence.
According to the Department of Homeland Security, 231 domestic terrorism incidents occurred between 2010 and 2021. About 35% were classified as racially- or ethnically motivated. In May 2022, a racially-motivated individual shot and fatally wounded ten people in Buffalo, New York.
Cyber Attacks 
Malicious activity targeting computer systems, networks, and other digital infrastructure can cause information theft and disrupt critical services. Cybercriminals may hack economic institutions, government websites, or power infrastructures to extort money.
Espionage 
Obtaining sensitive information without permission or through covert means to gain an advantage over another country is a part of the espionage practice. 
Aside from China and Russia, a few U.S. allies are also perpetrators of espionage against sensitive U.S. economic information and technology. They abuse their access to collect critical information for economic or political advantage.
Natural Disasters 
Catastrophic events such as hurricanes, flood, earthquakes, and pandemics significantly impact national security and disrupt critical infrastructure.
The U.S. has experienced multiple waves of the pandemic since 2020. These include the Alpha variant during the Spring of 2021, the Delta variant during the Summer of 2021, and Omicron.
Border Security 
The control and regulation of borders help prevent the entry of individuals or groups that may threaten a country. 
In January 2017, President Donald Trump passed an executive order to finish the remaining 1302 miles of the border wall,  declared a national emergency, and invoked the 2005 REAL ID Act to finish construction without following environmental laws.