The U.S. government comprises the executive, judicial, and legislative branches controlled by the President, federal courts, and Congress, respectively. These are the country's most powerful and influential figures, controlling many aspects of their citizens' lives, which is why it's important for citizens to stay updated on the latest news and events. Many resources specifically cover federal government news, including but not limited to televisions and newspapers. This post will cover the top federal government news websites definitely worth a visit!
What are the top federal government news websites?
The top news websites listed here are not just a source of information for individuals and federal employees from the United States but also for people worldwide. These websites provide articles, press releases, videos, and other content forms to inform readers about happenings in the U.S. federal government with global impact.
1. GovConWire (GCW)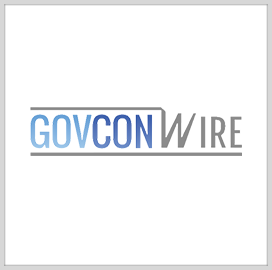 ExecutiveMosaic publishes GovConWire. It is a good resource for federal news as it provides a central location to easily find what's going on in your area of interest, including federal agencies like the Department of Defense and Department of Energy. It's enriched with information about the government, such as spending, regulation changes, and announcements. Other information included are sets of rules (law) passed by Congress signed by the President. You can subscribe to its newsletters to have the latest updates delivered to your inbox.
2. ExecutiveGov (eGov)
eGov is also published by ExecutiveMosaic and has been providing headlines and news about the federal government since 2008. Its talking points revolve around topics including
Cybersecurity policies
Gov 2.0
National security
White House
Senate, and
Information technology
It also benefits researchers looking for interviews with federal employees and government agencies that significantly impact their agencies.
3. Potomac Officers Club (POC)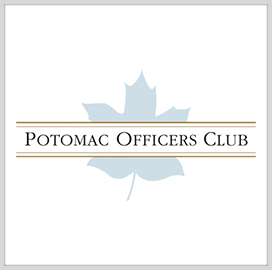 POC is a membership organization that connects executives in the government contracting community. The club provides opportunities to develop relationships, knowledge, and expertise through educational sessions, professional development programs, and business events. Jim Garrettson established Potomac Officers Club in 2002 as a 501(c) 6 non-profit organization to benefit local business organizations. Additionally, POC's mission is to connect government contractors with each other and ultimately to federal agencies for professional development.
4. ExecutiveBiz (Ebiz)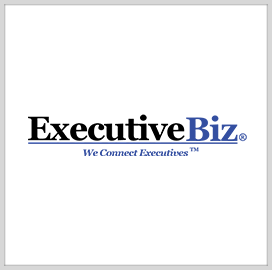 Ebiz provides weekly digital issues covering business communities in the Great Washington D.C. area. It has a wide collection of blogs that provides comprehensive information on the following:
how to do business with the government
news press releases and
contract award updates
Moreover, it publishes content about executive-level business activities in the government contracting sector. Ebiz's sister sites are ExecutiveGov and GovConWire.
5. Federal News Network (FNN)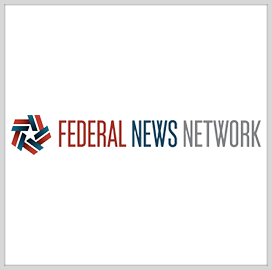 Federal News Network was established in the late 1900s and is owned by Hubbard Radio. FNN's former name was WTOP2. Since then, its coverage has won multiple awards in journalism over the years. It benefits contractors, policymakers, and federal agency managers by covering hot issues and breaking news stories within the U.S. government affecting its employees and communities. These include developments in the regulations and legislation, budget requests and increases, Supreme Court decisions, policy changes, and others.
6. CNBC (formerly Consumer News and Business Channel)
CNBC is known for its coverage of business news and real-time financial market content, which engages over 355 million worldwide, and its office headquarters are located in New Jersey. Also, CNBC is a good source of federal govt stories. Its politics section includes feature articles where you can find up-to-date information on current events in the U.S., including:
7. The New York Times
The New York Times is a daily newspaper based in New York City and has been in business since September 1851, which started as a penny paper. Times has a dedicated section for politics and U.S. news filled with a wealth of information about the latest elections, President Biden, legislations, and more. The U.S. section is currently filled with political coverage including President Trump's electors and other political issues, with special subsections for the following:
8. Government Executive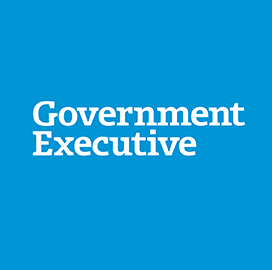 GovExec is a worthy source of information, stories, and analysis of the operations of the federal gov's executive branch. It's an American media publication launched in 1969 and published in Washington D.C. It covers daily stories about the government's business for military officials, federal bureaucrats, federal departments, federal agencies, and civilians.
Most of its daily readers are top-ranking military and civilian officials, federal government managers, and senior executives looking to improve their service quality by creating a sense of unity between other magazine readers and public servants by elaborating on agencies' failures and problems and reporting innovations in the management.
9. CNN Politics
CNN Politics is at its five consecutive years of being number 1 with over 43 million visitors since April 2016. The politics section of CNN is a good source of federal news where you can find up-to-date information on current events in the U.S., including Biden's administration, political facts, and midterm elections.
The database includes reports on the White House, Supreme Court, United Nations, and Congress. CNN also features various content such as analysis, podcasts, explainers, and the latest politics videos. You can follow its Twitter account for a daily dose of Washington coverage and campaign stories.
10. i360gov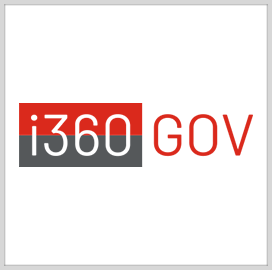 i360Gov was first launched in 2009. It is a reliable source of federal government news as it is also cited on the Library of Congress' website. In 2012, i360gov received Gold and Silver Awards for Best Feature Article at the Ninth Annual Magnum Opus Awards.
The site has an interesting mix of content for government business and technology leaders, such as analysis and news about the government's principal initiatives in a dynamic and online environment. Aside from these, it has dedicated sections for categories, including federal government policies and businesses, information technology, state and local government news, defense, and more.