Thomas "Pat" Flanders is a well-known computer scientist who has served the government for over 30 years. Over the years, Mr. Flanders has shown true leadership excellence across the Department of Defense (DoD) and the U.S. Army.
Pat Flanders will participate as a speaker at the upcoming POC 2023 Healthcare Summit on December 6, 2023. Be sure to see him live and learn more about the U.S. healthcare system. Register here!
Meet Thomas "Pat" Flanders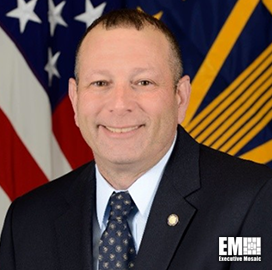 Thomas "Pat" Flanders is serving as the Program Executive Officer (PEO) for Medical Systems and Chief Information Officer (CIO) at the Defense Health Agency (DHA). Supporting the Combatant Commands, service members, veterans, and their families, he leads the development of a cost-effective, innovative, secure, and efficient health information technology environment.
Mr. Flanders is a certified acquisition professional and works as a computer scientist within the DoD. He is known for being proficient in all phases of project management and has worked on a wide range of DoD systems. 
Educational Background:
Pat Flanders has an extensive academic background and earned several Masters degrees. Here's the list of the educational history of Mr. Flanders:
Bachelor of Science in Electrical and Computer Engineering at Clarkson University, 1985 – 1989

Master of Arts in Procurement and Acquisition Management at Webster University, 1999 – 2001

Masters of Science in Computer Science at Naval Postgraduate School, 2000 – 2001

Masters of Science in National Resource Strategy at National Defense University, 2008 – 2009
Leadership History and Career Timeline
Pat Flanders has a long history of working with the government. He began working in the U.S. Army as a Functional Logistician in 1989. Soon, he was promoted to Assistant Project Manager and then Portfolio Budget Manager.
Mr. Flanders spent most of his career in the U.S. Army and the U.S. Department of Defense. Let's take a look at his leadership and career timeline.
1989 – 2001, Functional Logistician at U.S. Army G4

2001 – 2003, Assistant Project Manager for Logistic Information Systems at U.S. Army G4

2003 – 2005 Portfolio Budget Manager at U.S. Army G4

2005 – 2008, Project Manager for Integrated Data Environment & Global Transportation Network Convergence at DoD

2009 – 2013, Project Manager, Army Enterprise Systems Integration Program at U.S. Army

2013 – 2014, Deputy Director for Army Investment at U.S. Army

2014 – 2015, Senior Military Assistant To The Under Secretary of Defense for Acquisition, Tech. and Logistics at DoD

August 2015 – November 2015, Deputy To The Director for Army Acquisition & Systems Management at U.S. Army

2015 – 2017, Deputy Program Executive Officer, Defense Healthcare Management Systems at DoD

2017 – Present, PEO and CIO at Defense Health Agency
Thomas "Pat" Flanders, Speaker at the 2023 Healthcare Summit

Pat Flanders is invited to be one of the speakers at the 2023 Healthcare Summit hosted by the Potomac Officers Club. The summit will cover topics including transforming the United States healthcare system after the COVID-19 pandemic.
The event will occur at Falls Church Marriott Fairview Park on December 06, 2023, 7:00 a.m. – 2:30 p.m. Eastern Time Zone. The summit invites the industry's leaders, including RDML Tracy Farrill, to share their insights about AI in healthcare and the importance of digital transformation in healthcare.
Thomas "Pat" Flanders Notable Contributions Within the Industry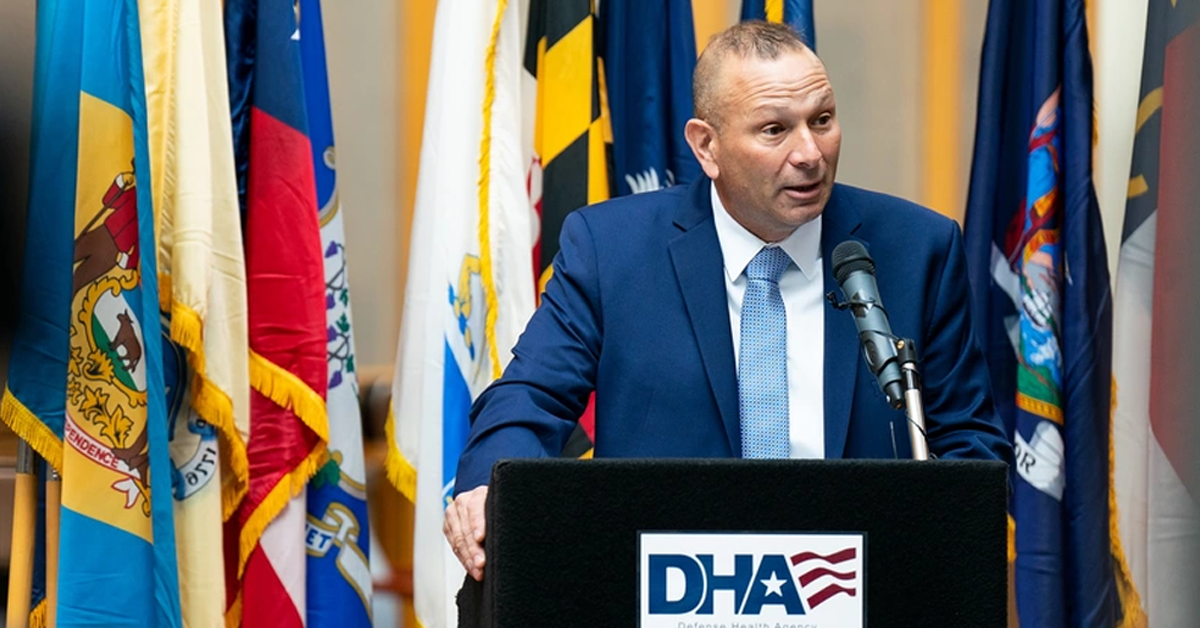 With over three decades of experience in system automation, finance, and logistics, Mr. Flanders has been an integral leader in the DoD and U.S. Army. His project management experience includes leading the Military Health System's MHS GENESIS and two Enterprise Resource Planning initiatives of the Army: the GCSS-Army and the LMP.
Let's delve and get inspired by the notable contributions of Thomas "Pat" Flanders.
When Pat was the Tactical Logistician, he oversaw $350 million in inventory across six storage facilities for the 3rd Infantry Division. 

While serving the United States Army Personnel Command, he helped create the Total Officer Personnel Management Information System II (TOPMIS II), a software program for managing all active-duty Army officers.

He collaborated on the "Connect The Logistician" initiative, with over $420 million in funds for the MTS, BCS3, and SARSS radio frequency identification upgrades.

He helped the Assistant Secretary of the Army for Financial Management, the Comptroller, and the Director of the Army Budget with every expenditure related to the Army's $15 billion financial portfolio.
With all his success and achievements, Pat Flanders continues to serve the country in his current position.