Peter Pflugrath is the current Executive Vice President for Markets & Growth at LMI. He brings over 30 years of experience, successfully leading teams as they provide logistics management solutions, driving organic growth, and supporting various defense market initiatives.
Get to know more about LMI's Executive VP here.
Who is Peter Pflugrath?
Peter "Pete" Pflugrath is an experienced professional in the field of logistics management, recognized for his adeptness in driving business and revenue growth across various portfolios at LMI. Throughout his 30-year career, he has consistently provided effective business solutions to clients in the federal and private sectors. His focus areas include defense, health care, national security, and mergers and acquisitions.
During the early stages of his career, Pflugrath played a key role in implementing advanced research and development solutions for missions related to defense, intelligence, public health, law enforcement, and homeland security. His expertise in logistics was crucial in supporting the operations of the US Armed Forces, including notable initiatives such as Operation Desert Storm, Operation Restore Hope, and Operation Enduring Freedom.
Peter Pflugrath obtained a bachelor's degree in computer science from the College of William & Mary, and he further pursued a Master's degree in Software Engineering from George Mason University.
Pete Pflugrath's Responsibilities as Executive VP for Markets & Growth
Pete Pflugrath assumed the position of Executive Vice President at LMI in January 2020, reporting directly to Chief Executive Officer Doug Wagoner. Pflugrath drives the company's operations for predictable and sustainable revenue and profit growth.
Pflugrath leads in managing teams dedicated to business development and customer relationships. He is crucial in aligning LMI's resources, investments, and strategic focus.
Notable Contract Achievements
Pflugrath's appointment as Executive VP of Markets & Growth was crucial in establishing LMI as a trusted contractor for government and military entities.
On March 29, 2022, the US Department of Defense awarded LMI a contract to support the management and sustainment of weaponry, military systems, and other warfighter readiness capabilities. As part of this contract, LMI conducts data analytics, industrial base assessments, and policy and resource management services. These services are designed to meet the materiel readiness requirements of the Department of Defense and facilitate the modernization of enterprise sustainment operations.
During an Executive Spotlight interview, Pflugrath expressed LMI's deep commitment to developing and delivering top-notch solutions that enable the Department of Defense and other government agencies to tackle challenging national logistics management issues.
In addition to his role at LMI, Pete Pflugrath is co-chair at the U.S. Geospatial Intelligence Foundation Technical Committee.
Leadership and Expertise Background
Peter Pflugrath has amassed a total of five years of professional experience at LMI. He joined the consultancy firm in 2018, initially serving as the interim chief growth officer. Later, he assumed the role of Vice President of Logistics.
As VP of logistics, Pflugrath led the delivery of global logistics and the following management functions:
Supply chain
Acquisition and lifecycle management
Infrastructure, energy, and environment
Maintenance, distribution, and operations
Pete Pflugrath's prowess in driving business growth and market strategies, as well as in software and digital solutions, comes from his roles before entering LMI. His prior executive leadership roles include:
Chief Growth Officer at AMERICAN SYSTEMS from 2015 to 2017
General Manager and Vice President at AMERICAN SYSTEMS from 2010 to 2015
Vice President of Research & Development at Raytheon Technologies from 1997 to 2009
Director of Software Engineering at CGI from 1989 to 1996
Software Engineer at Northrop Grumman (formerly PRC) from 1985 to 1988
Pete Pflugrath's Awards
Pete Pflugrath's contribution to logistics management and market growth initiatives earned him prestigious awards. His notable accolades include:
Best Fielded Artificial Intelligence System in the Department of Defense in the DoD by the National Defense Industrial Association
Best Information Sharing Application in DoD by the DoD Office of the Chief Information Officer
About LMI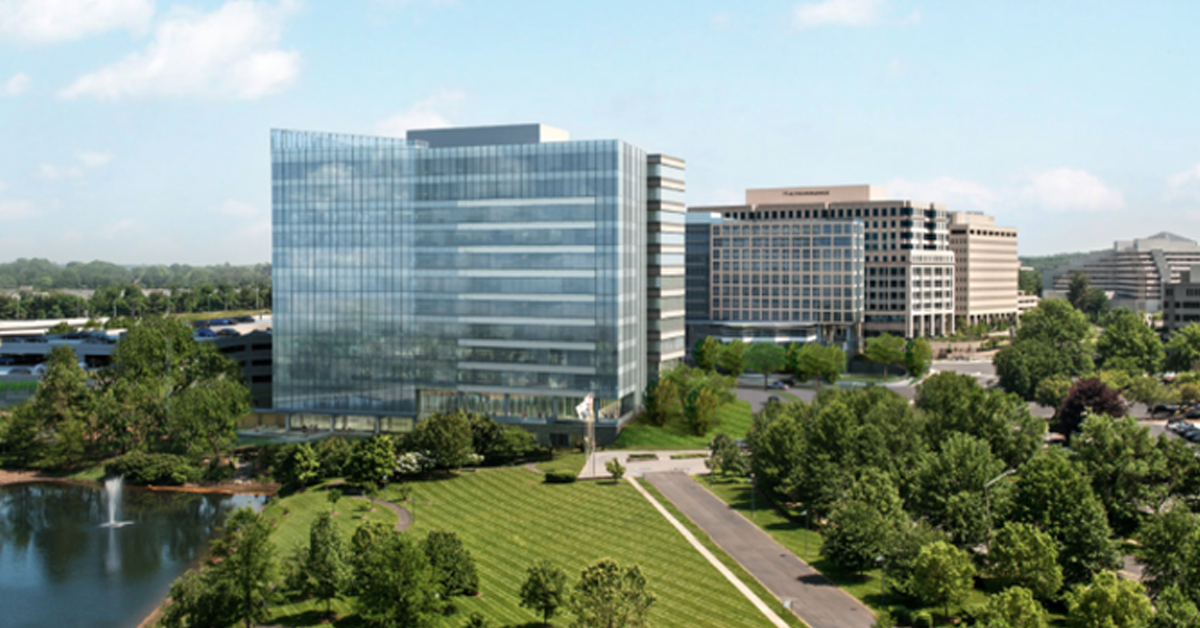 LMI is a consultancy firm specializing in logistics, management advisory services, and digital and analytical solutions. Established in 1961, LMI has played a pivotal role in assisting the US Department of Defense in overcoming complex logistical management challenges. LMI has extended its support to various federal, defense, and civilian entities by promoting resilience, operational readiness, and mission success.