Chief Technology Officers are executive positions that handle a company's scientific and technological initiatives. Other job names for this position are Chief Technologist and Chief Technical Officer.
A CTO oversees the planning and implementation of technologies to benefit business customers and partners. The holder of this position uses technological resources to meet an enterprise's long-term and short-term demands. 
Chief Technology Officers must possess expertise as an IT expert and a business leader to oversee conceptualization, execution, management, and assessment of an organization's technological assets. 
Chief Technology Officers to follow in 2023
Note: These industry leaders on this list were chosen after thoroughly reviewing their work. But this is a partial list, and many other talented people working in the business are making significant contributions that deserve close attention for what they have done.
Srini N. Iye, Senior Vice President and Chief Technology Officer for Health Group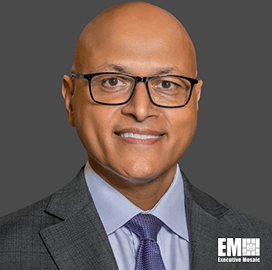 Last January 2023, Srini N. Iye was welcomed by Leidos as its new Chief Technology Officer. As the new CTO, Srini brings over three decades of expertise in the industry and supports Leido's production of technological products and services.
Mr. Iye's previous position was as senior vice president and chief technology officer at ManTech International before he moved to Leidos. For almost 13 years, Srini was Strategic Planning Manager at Northrop Grumman Technical Services.
Noel Hara, Vice President and Chief Technology Officer for the Public Sector at NTT Data Services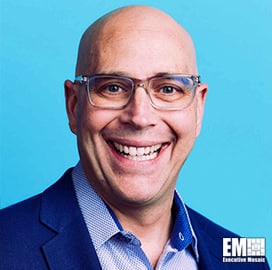 Noel Hara is the vice president of NTT DATA Services and the chief technology officer for the company's public sector. NTT DATA provides consultancy, industry solutions, business process services, IT modernization, and managed services to aid its customers. 
Mr. Hara contributes over two decades of expertise in helping the public and private sectors with technical assistance. He also provides services for digital government and cloud modernization.
Seth Eaton, Vice President and Chief Technology Officer at Amentum PAE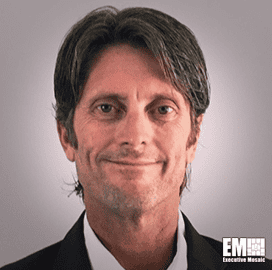 Seth Eaton is a seasoned IT leader with distinguished industry contributions across different companies. He currently serves as Chief Technical Officer and VP of Tech Innovation for the national security services division of Amentum PAE. Amentum PAE is one of the leading contractors in the USA, providing mission-critical solutions.
Mr. Eaton was assigned to oversee the Amentum PAE's strategy for deploying new technology platforms to support defense and government customers. Before assuming his current role, he earned executive positions at TEG, Vectrus, SIGMAnet, Active Network, and Cisco Systems.
Erik Ekwurzel, Senior Vice President & Chief Technology Officer at Dun & Bradstreet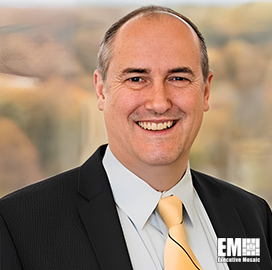 Erik Ekwurzel is the Senior Vice President of the Public Sector and Chief Technology Officer at Dun & Bradstreet. He has extensive experience in developing and managing products for a worldwide clientele. Mr. Ekwurzel oversees the company's technology and services, ensuring the public sector gets safe, legal data, and analytics solutions. 
Dun & Bradstreet' is a company that provides businesses with information and insights that boost productivity and profitability. Under the leadership of Mr. Ekwurzel, Dun & Bradstreet delivers comprehensive solutions for federal customers, including GSA, DoD, FDA, and many more.
James Ebeler, Chief Technology Officer at Three Wire Systems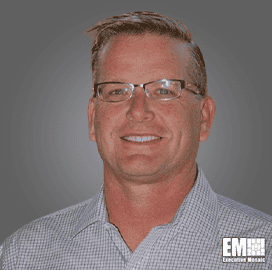 James Ebeler has been the Chief Technology Officer at Three Wire Systems since 2022. His  responsibilities include developing and implementing strategies to expand the company's security software and hardware offerings. In addition, Mr. Ebeler oversees the incorporation and development of new technologies for a division of MyAdvisor.
Mr. Ebeler has held several roles within the defense sector over the past two decades, building his skill set in go-to-market strategy and technology and IT products positioning. Additionally, he boasts experiences in various technological solutions around Zero Trust Architecture and Enterprise IT as a Service. 
Hector Collazo, Chief Technology Officer at SEV1TECH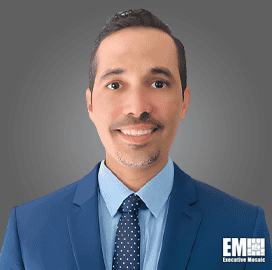 Hector Collazo is the Chief Technology Officer of Sev1Tech and has worked in the field of network engineering and equipment since 1999. Prior to Sev1Tech, he managed the company's mission technology and innovations in his role as Vice President. In this capacity, he was in charge of all technological initiatives for Agile Defense.
Just recently, Mr. Collazo was on Executive Spotlight at GovConWire, highlighting up-and-coming ventures such as model-based systems engineering. He also shared some of his insights on the global defense and space ecosystems, among other topics.
Tommy Gardner, Chief Technology Officer at HP Federal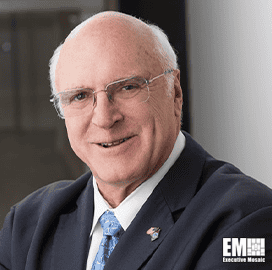 Tommy Gardner is the current Chief Technology Officer for HP Federal. As the  CTO, he manages technology leadership and oversees strategic technology planning for customer and partner connections.
Mr. Gardenerheld CTO roles at Jacobs Engineering, Scitor, and ManTech prior to joining HP. His earlier experiences include serving as the top executive at Raytheon and Chief of Naval Research's Deputy for Science and Technology in the US Navy.