The government contracting industry relies on partnerships to fulfill various missions for different domains. Federal agencies tap into their partners' products and services to cater to their missions' needs and address issues conserving defense, costs, mission effectiveness, and many more.
At the helm of advancing new technologies and solutions and promoting health relationships with the federal government are sales executives specializing in dealing with the public sector.
What are the roles of a sales executive?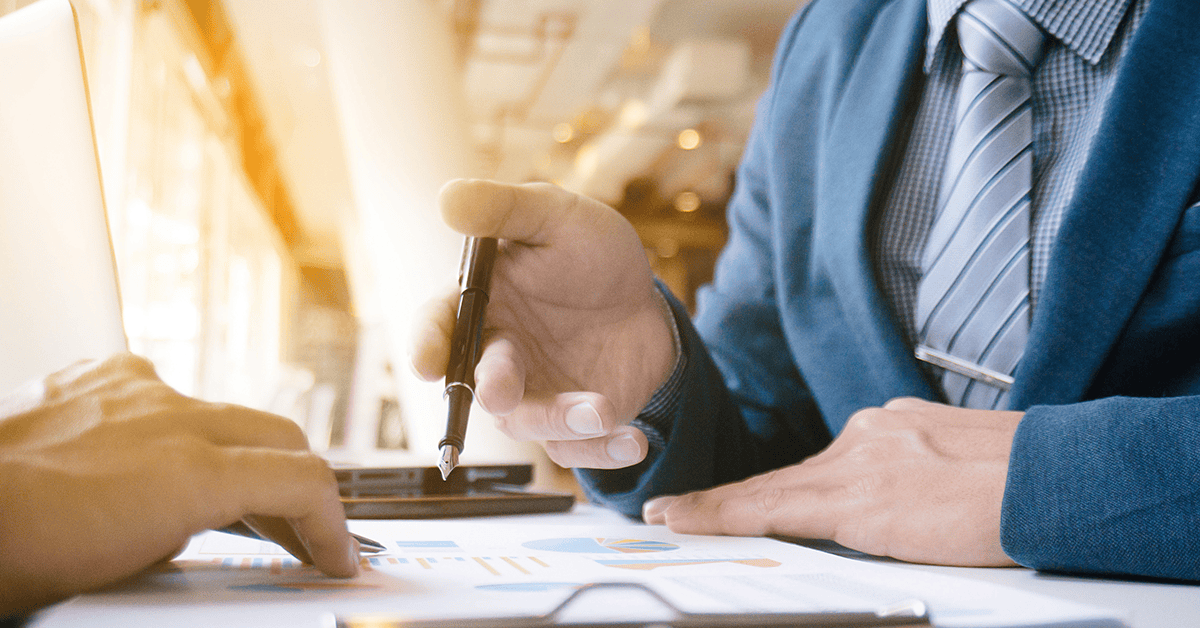 Sales executives are responsible for setting annual sales targets and helping the company achieve those goals successfully. Some of their main tasks include conducting market research, identifying selling opportunities, evaluating customer demands, seeking new sales opportunities, and nurturing relationships with existing and future customers.
Like the private sector, federal government agencies rely on sales executives to advance their growth portfolios, expand their offerings, and seek new market opportunities across public sectors.
Notable sales executives for 2023 and beyond
Note: The following list features esteemed industry leaders selected based on a comprehensive evaluation of their accomplishments, including their strategic vision, demonstrated impact on the industry, innovative contributions, and leadership prowess. However, this is not an exhaustive list. The industry is filled with talented professionals making significant contributions, warranting close attention for their achievements and potential impact.
Alex Whitworth, Director of Sales at Carahsoft Technologies
Alex Whitworth is a distinguished IT industry veteran with over 14 years of experience in marketing, channel development, and all operations related to sales. He joined Carahsoft Technologies in 2009 as an Account Representative, where he honed his expertise in sales, driving company growth, and leading cross-functional teams and rose to the top as Director of Sales in 2017.
As a rising IT expert, Mr. Whitworth talked about how enterprises should reassess their security practices to identify and address cracks and inconsistencies as the US Department of Defense (DoD) has finalized the second version of its cybersecurity certification program in a blog post published in January 2022.
The DoD's Cybersecurity Maturity Model Certification: Version 2.0 (CMMC) has three maturity levels, which is two less than the previous versions. That said, the newer updates allay the use of third-party auditing programs–utilized by the previous CMMC versions– and help defense contractors and vendors optimize functions to bolster their efforts in safeguarding crucial data and mitigating cyberattacks. Mr. Whitworth added that CMMC will continue to evolve with enhancements in compliance and new standards.
In addition, Alex Whitworth is one of the speakers at Selling to Public Sector Customers in Critical Infrastructure, an interactive session hosted by VMWare and Dots and Bridges, LLC. Held on January 23, 2023, the session highlighted guiding sales, business development, and marketing staff through radical prospecting approaches, effective messaging practices, and relationship-cultivating techniques.
Greg Taylor, Senior Director DoD Sales at Comcast Business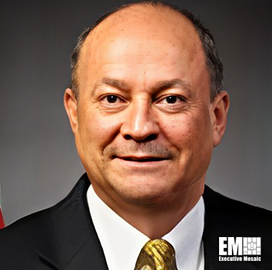 Greg Taylor is a distinguished sales and IT professional with 40 years of experience working for the public sector, the majority of which are for the DoD and other defense agencies. His career in sales began in 1982 as National Account Manager for ITT-USTS. He then took on directorship roles specializing in public sector sales at Sprint (now known as T-Mobile) and CenturyLink Business.
Mr. Taylor joined Comcast Business in March 2019 as Senior Director of DoD Sales. In this role, he leverages his extensive experience to lead the US Department of Defense's sales organization, engage at executive levels with industry partners, and attract revenue increase.
One of his seminal career milestones is his work on the Department of Information Systems Agency's (DISA) commercial ethernet getaway project. In an ExecutiveBiz interview on September 2022, Mr. Taylor highlighted that Comcast's high-speed and high-capacity network and secure cloud and data centers provide customers and federal agencies with diverse connections, seamless connectivity, enhanced security, and the reliability of mission-critical operations.
Looking ahead into 2023, he will continue to leverage innovation to develop and deliver cutting-edge IT solutions for the DoD and its encompassing agencies. In addition, he will actively contribute to Comcast Business' invention of innovative offerings that support military agencies and enable government agencies to modernize their systems to cater to their customers' needs.
Matt Parsons, Vice President of Civilian Sales at RavenTek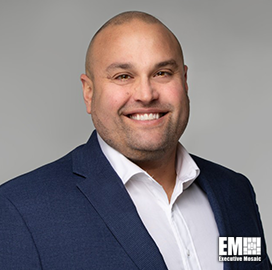 Matt Parsons has been part of RavenTek since 2019, with his career beginning as Director of Sales. He assumed the position of Vice President of Civlian Sales in 2021 and since then has been in charge of prospecting and selling enterprise hardware and software solutions to RavenTek's commercial and federal customers.
Mr. Parsons brings to the table over 20 years of experience in enterprise security, zero-trust infrastructure,  end-user experience, application performance management (APM), network performance management (NPM), end-user experience, storage architecture design and implementation, and many more. He honed these professional skills during his tenures at the Appian Corporation, IronBrick, Packet360, Oracle Corporation, Riverbed Technology, and Dell Corporation.
A significant milestone in his career and RavenTek's unwavering commitment to providing innovative technologies for customers happened on July 18, 2023. The Vice President of Civilian Sales was selected to receive Splunk's 2023 PBT Rising Star Partner of the Year award on behalf of RavenTek, a Splunk partner since 2021. This accolade recognizes partners for delivering exceptional value to their customers through Splunk's solutions and products, with RavenVISION Zero-Trust Framework being an example.
Aaron Butler, Vice President of Federal Sales at ID Technologies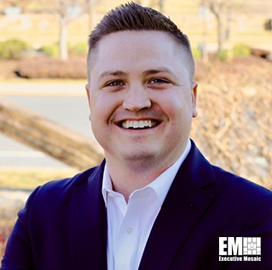 Aaron Butler has been part of ID Technologies since 2017. He began as a Federal Account Executive responsible for sales and contracts activities of clients from the US Department of Justice (DoJ) and Department of Homeland Security (DHS). 
In 2022, Mr. Butler assumed the role of Vice President of Sales and since then, has taken charge of implementing mission-directed solutions for customer value-added resellers (VAR) processes, propelling growth and strategy within the agencies focused on cybersecurity and homeland security, and managing sales programs of the Intelligence Community.
One of his significant contributions to the public sector this 2023 is leveraging 5G capabilities to support mental health and address surrounding challenges for military veterans and service members. He was one of the chosen technology leaders to shed light on using advanced connectivity tools can lower suicide rates, engage the workforce, and support mental health strategies at GovCio's 5G's Role Supporting Mental Health panel held last June 30, 2023.
Michael Loefflad, Senior Director of Sales at SentinelOne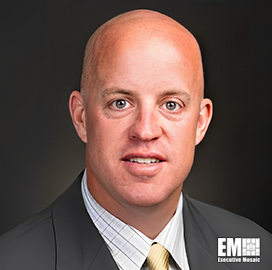 Michael Loefflad is a seasoned network and security IT veteran with expertise in sales and systems engineering for commercial and federal government markets. He has demonstrated excellence and professionalism in the fields of wireless and mobility solutions, cloud computing, convergence technologies, strategic and organizational planning, and implementation of growth programs.
Mr. Loefflad joined SentinelOne in June 2022 as the Senior Director of Sales Engineering. He oversees all operations related to sales, customer engagement, market segment, security clearance, and business and financial management. A significant milestone in his career was being among MeriTalk's sit-down discussion on federal cybersecurity mandates that give the federal government advantage in security and mission deployment. 
At the panel, Michael Loefflad highlighted that agencies should avoid static solutions and manual processes in tackling changes in the threat landscape by utilizing flexible, scalable, and dynamic zero-trust infrastructure to build capabilities that respond at mission speed when threats arise. Another area he shed light on is how AI and ML algorithms can help agencies perform automated detection and response to assist cybersecurity teams with limited staff working on complex threat research in various environments and limited budgets.