Israel has a long history of having conflicts with its neighbors. Throughout the years, the country honed its national security measures, such as weaponry and defense systems, to protect its borders and people from imminent enemy attacks.
One of Israel's prides is the Iron Dome. For a decade, the Iron Dome has been reliable in detecting and deterring airborne attacks. However, on October 7, 2023, the might and superiority of the Iron Dome were challenged when Hamas triggered an unprovoked war.
This article will explore the history of the Iron Dome, its contributions to Israeli defense and security efforts, and its impact on future air defense systems for other armed forces.
What is the Iron Dome?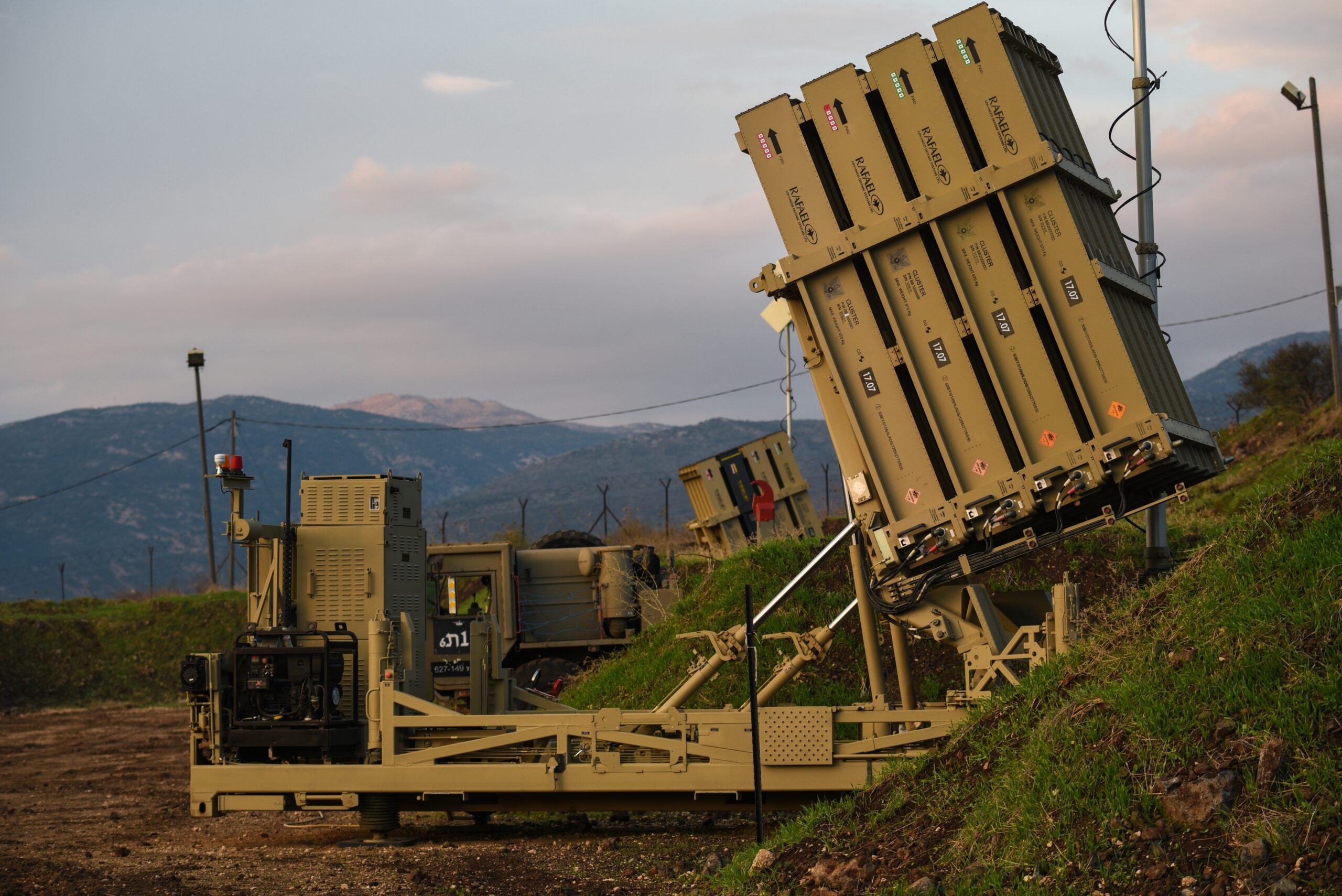 The Iron Dome is an all-weather air defense missile system designed and developed by the Israel Aerospace Industries (IAI) and Rafael Advanced Defense Systems Ltd. 
Development of the first Iron Dome prototypes began in 2007. After multiple tests and overhauling between 2008 and 2009, the air defense system was officially launched in 2011. In one of its first tastes of warfare, the Iron Dome successfully intercepted a rocket launched at the Gaza Strip. 
Since then, the system has been upgraded to suit the demanding changes in Israel's defense landscape. Added to that, Israel has boasted a success rate of 90% in averting aerial offenses.
Israel Empowered by US Support
Israel has one of the most powerful and sophisticated military forces in the world. Data from the Stockholm International Peace Research Institute (SIPRI) revealed that Israel spent $23.4 billion on its military forces in 2022.
That said, with Israel fending off adversaries left and right for years, the United States has been a trusted ally, sending military financial and capability support and purchasing Israeli-developed weaponry. From 2018 to 2022, the US ranked third among the top buyers of Israel's armaments, having already spent a total of $217 million.
Regarding financial aid, the US reportedly sends about $3 billion worth of military support to Israel every year. Following the unprovoked Hamas attack, the White House increased the subsequent military budget to Israel to $3.8 billion, in which half a billion would be allocated for munitions.
Israel's Iron Dome has also received massive support from US government contractors. In 2014, Rafael awarded Raytheon Technologies a contract to build Tamir interceptor components for the Iron Dome. Most recently, on October 13, 2023, Raytheon successfully manufactured and delivered new stocks of Tamir rocket interceptors to Israel to reload the fielded Iron Domes.
The United States has played an active role in the overhauling and deployment of Israel's Iron Dome. Click here to learn more about the initiatives involving the Iron Dome and the manufacturing of its components.
How does Israel's Iron Dome work?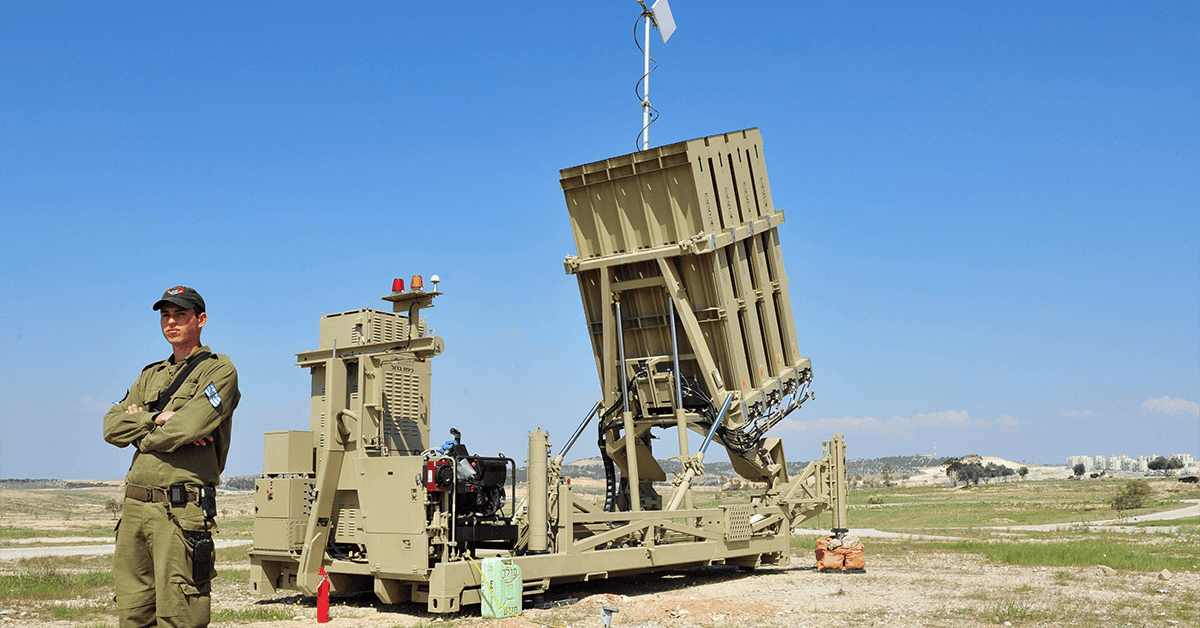 The Iron Dome works as a repository and platform for rockets, launchers, and missiles. At the same time, it is designed to detect incoming airborne attacks within a radius of 4 to 70 kilometers, predict the location of impact and if they will hit inhabited areas, assess which rockets or launchers pose the greatest threat among multiple aerial attacks, and destroy the threats if the interception is deemed justifiable.
Rafael and IAI engineered the air defense system to carry up to ten batteries, each carrying three to four versatile missiles and rocket launchers. When strategically placed on the field, Iron Domes provide defensive barriers against airborne attacks made by rockets, drones, mortars, and missiles for up to 60 square miles of populated areas.
Another strong point of the Iron Dome is that it is equipped with an artificial intelligence system capable of identifying whether civilians are in danger within the range of the incoming attack. Should the system determine that the aerial object isn't harmful, then the Iron Dome will abort destroying the object, allowing it to land.
How did Hamas get through the Iron Dome?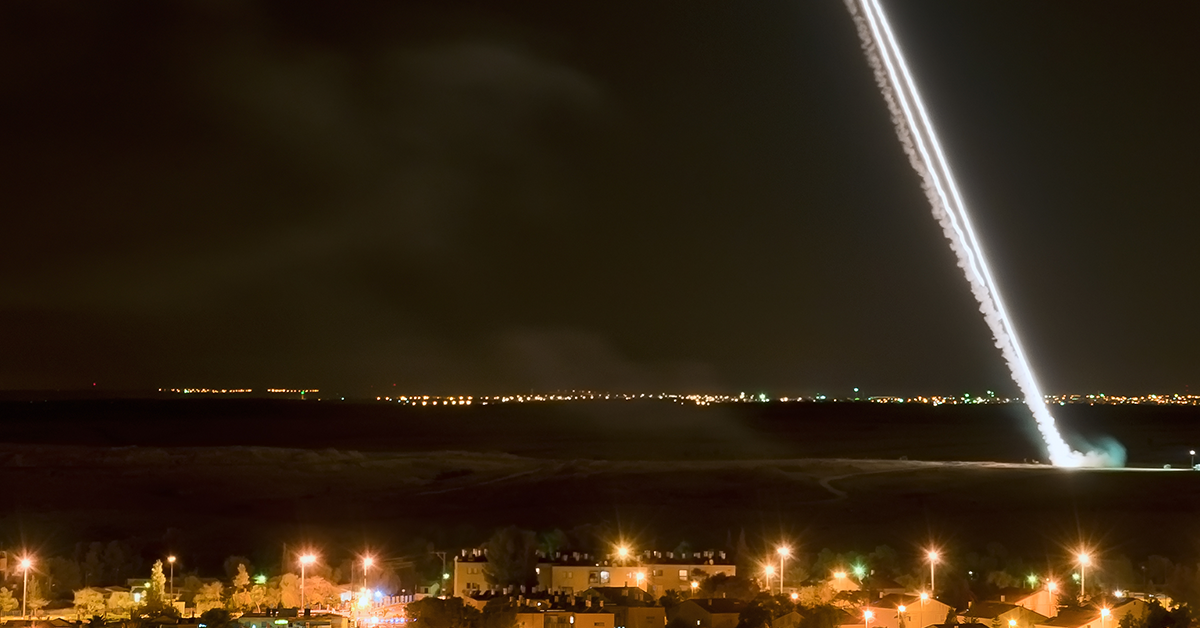 The Iron Dome was named so due to its unrivaled power in detecting enemy rockets and missiles accurately and destroying them in seconds. That was until Hamas challenged its ironclad might on October 7, 2023.
According to the Israeli Defense Forces, the Palestinian militant group fired 2,200 rockets (although Hamas said they fired 5,000 launchers) in 20 minutes. While the Iron Dome has sophisticated batteries, each containing 60 – 80 interceptor missiles, the mobile air defense depository needs to be reloaded continuously to keep intercepting airborne threats.
Since reloading interceptor missiles takes time, a massive attack from several launchers could overwhelm even the strongest, most advanced defense infrastructures. Malcolm Davis, Senior Analyst in Defense Strategy at the Australian Strategic Policy Institute, underscored that the weakness of any air defense system is to "simply overwhelm its capabilities and limits."
How much do Iron Dome missiles cost?
Cost also played a crucial role in Hamas getting around the Iron Dome. For one, the rockets launched by the militant faction were priced at $600 each, which is 100 times cheaper than Iron Dome's missiles, which cost $60,000 each.
Additionally, it will cost the Israeli Armed Forces almost $50 million to launch all of its receptors, while Hamas' massive rocket attack costs a total of $3 million.
By careful planning and strategizing, Hamas was able to immobilize and overwhelm Israel's defensive forces. Likewise, the Iron Dome's loss at this point is a demonstration of asymmetric warfare, where even the most expensive and cutting-edge military capabilities can be defeated by less expensive, less capable, and unconventional tactics.
The Future of Air Defense Systems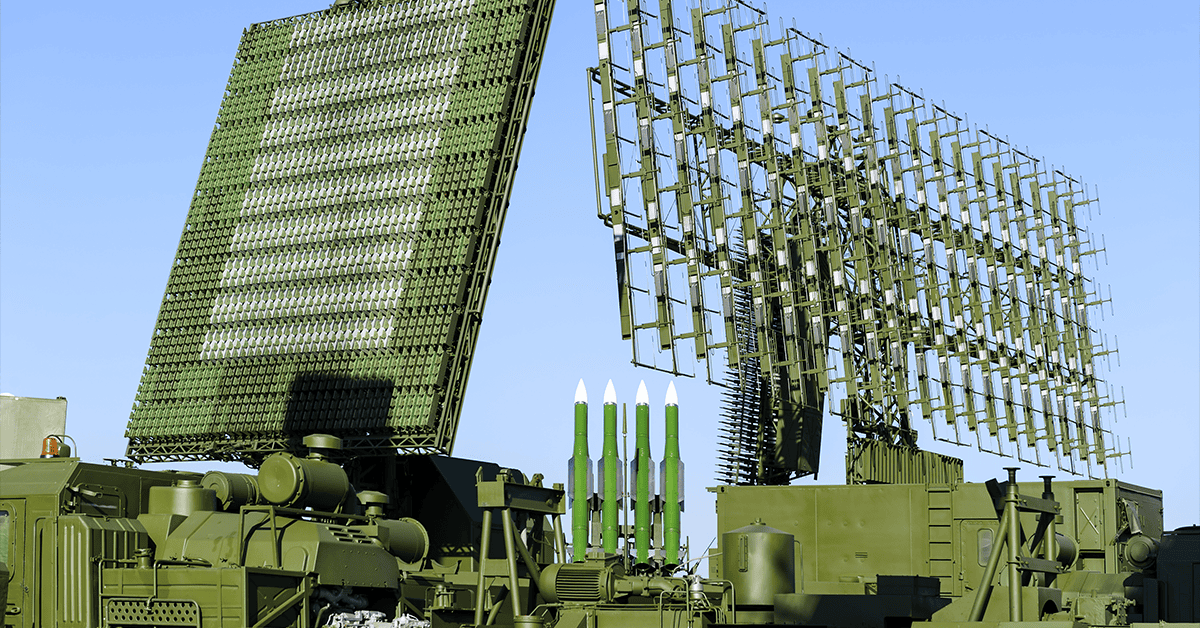 The Iron Dome's drawback revealed that no defense system is perfect. It has weaknesses, and enemies won't waste a moment to exploit those deficiencies to their advantage. That said, the attack also presented repercussions for other major military forces to reevaluate their defense systems.
Firstly, defense agencies should design and develop an arsenal of weapons capable of averting larger groups or saturated airborne attacks. The capacity to deter massive airborne threats saves air defense systems from being engulfed and penetrated by adversaries.
Subsequently, governments should push for more affordable defensive armaments. The high cost of Iron Dome's components reflects their advanced state but also reveals the counter-productivity of exquisite weaponry. 
The high price poses a challenge for military forces to deploy all of their defense systems as the consequences could devastate their nation's economy and their alliance with other countries. Now, with the United States facing an imminent shutdown, sending military aid becomes a harder task as lawmakers are pushing sweeping budget cuts to address pressing American causes.
Developing New Defense Systems
One cost-efficient solution military powers should consider is developing air defense systems using directed energy, such as high-energy lasers and high-power microwaves, as a power source. 
In an article by Iain Boyd, Director at the Center for National Security Initiatives, and Professor of Aerospace Engineering Sciences at the University of Colorado Boulder, he described these weapons as having "infinite magazine" as they can keep firing as long as they are charged with electric power. Directed energy-powered air defense systems are also relatively low-cost to launch compared to traditional interceptor rockets.
One example is the IRON BEAM project between Lockheed Martin and Rafael. In December 2022, they designed and developed new sets of high-energy laser weapon systems (HELWS) catering to the American market. Lockheed Martin and Rafael deem their partnership as a "force multiplier" in strengthening defense and warfare capabilities for both Israel and the US, and the alliance of the two nations.
Another example is the United States Army's development of a new roster of interceptors designed to identify and deter various threats, ranging from ballistic to cruise to hypersonic missiles. This initiative hinges on the Army's anticipation of the evolution of airborne threats and its goal of bolstering the magazine capacity of its existing defense systems.
FAQs on the Iron Dome
What is IMDO?
Israel's Missile Defense Organization (IMDO) is the agency responsible for developing, managing, and modernizing all of Israel's radars, launchers, interceptors, network connectivity, command and control systems, and other active defense systems.
Part of IMDO's four multi-layered defenses are the Iron Dome, David's Sling, Arrow-1, and Arrow-2. Together, these intercept short and long-range airborne threats from various directions and deter these attacks from reaching the ground and hurting civilians.
Why is it called "Iron Dome"?
The Iron Dome, or "Kippat Barzel" in Hebrew, is called so due to its dome-like range when in action. Interceptor rockets are launched at a projectile that can cover a range of up to 70 kilometers. If the identified airborne object isn't intercepted to be dangerous, the Iron Dome's system allows it to land.
Initially, the Iron Dome's name was Golden Dome. It was changed as the adjective "golden" was deemed to be ostentatious. The official brand of Israel's air defense system became Iron Dome, a name that represents its strength and power.
Do other countries use Israel's Iron Dome?
The use of the Iron Dome was limited to Israeli military forces. Now, with the ongoing war between Israel and Hamas, the Iron Dome has gained international interest.
In August 2023, the US Marine Corps, through a contract between Rafael and Raytheon Technologies, planned to purchase three batteries of the Iron Dome. This purchase allows the US Marines to integrate Iron Dome technology into their current air defense systems.
Other countries interested in buying Iron Dome systems include Ukraine, Germany, India, and Romania. Besides adopting the Iron Dome technology, the US Armed Forces is laser-focused on modernizing and integrating other technological capabilities into its defense systems and warfare solutions.
Learn more about these initiatives by registering here to be part of the Potomac Officers Club's 2023 Homeland Security Summit and here for the 2024 Air Force Summit.