Healthcare executives are accountable for managing and overseeing operations of healthcare organizations such as hospitals, clinics and medical practices. They collaborate closely with medical professionals and organization heads to ensure that every U.S. citizen is receiving high-quality care they need.
10 Inspiring Healthcare Executives
Here are some of Executive Mosaic's 4×24 healthcare members and executives to keep an eye on this year.
Kathryn Feldmann, Senior Client Development Advisor at Mckinsey & Company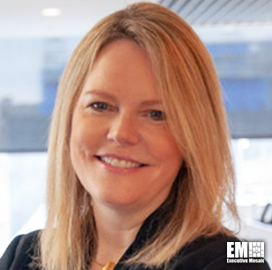 Kathryn Feldmann serves McKinsey & Company as Senior Client Development Adviser, and has over two decades of experience in private and public consulting. She has extensive experience in healthcare, management consulting, IT, and software company business growth, contract negotiations, project management, marketing, customer relations, and strategic planning.
Ms. Feldmann started working at McKinsey in late 2015. She has been the firm's public sector practice adviser for growing federal healthcare clients for years. Prior to Mckinsey & Company, she was an account executive at the health insurance company National Government Services. She was in charge of managing the business development efforts for the Medicare and Medicaid Services account.
Chad Janovec, MBA, Chief Strategic Officer at Loyal Source Government Services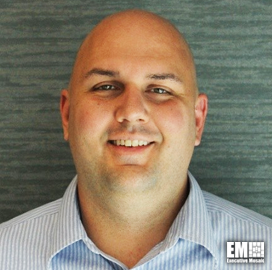 Chad Janovec is the Chief Strategy Officer at Loyal Source Government Services, a premier provider of healthcare solutions and technical support services in the United States. The Loyal Source Healthcare & Humanitarian Division focuses on providing federal agencies in the United States with qualified healthcare and humanitarian workers.
Janovec's responsibilities as CSO include cultivating new business and the implementation of Loyal Source's top strategic priorities. Janovec has helped Loyal Source grow and secure major federal contracts for huge initiatives. These contracts support the Departments of Veterans Affairs, Defense, Homeland Security, and Health and Human Services since joining in February 2015.
Jordan Parsons, Vice President for FDA & NIH Account Lead at ICF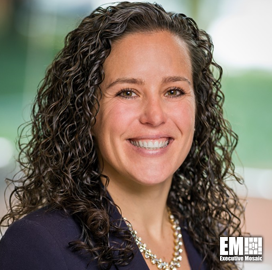 Jordan Parsons is ICF's Vice President for Public Health. As an account executive, she has worked with the National Institutes of Health and the Food and Drug Administration on numerous public health programs over her 16 years in the industry. She implements ICF's NIH and FDA growth strategies to meet customers' missions and improve public health. 
Ms. Jordan prioritizes concrete results and long-term partnerships to assist customers in achieving their goals. Before joining ICF, she worked as LMI's director of public health and became Suntiva's account director for the Department of Health and Human Services until LMI bought the company in 2021.
Anita Lynn, Market Lead at Capgemini Government Solutions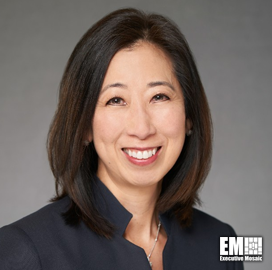 Anita Lynn currently serves as the Capgemini Government Solutions Market Lead. She oversees the Health and Benefits market team which offers global solutions and capabilities to government and federal agencies. Her role on the executive leadership team included driving strategy, assembling talent, and leading quality efforts across the firm.
Ms. Lynn has over three decades of expertise in implementing revolutionary technologies at large government agencies and Fortune 500 organizations that specialize in architecture, program management, and solution development. Her presence is crucial in helping the company evolve from a management consulting firm into a successful IT services firm. 
Jennifer Kirkhoff, Federal Health Capture Leader at ICF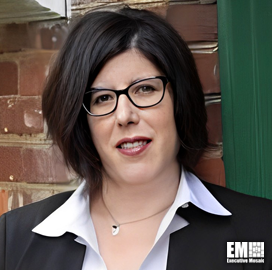 Since April 2021, Jennifer Kirkhoff has served as ICF's Vice President and Capture Leader for federal health. She has decades of experience in capture management and business growth. Before ICF, Ms. Kirkhoff worked at Deloitte as a senior capture manager for a decade. 
During that time, she created and implemented tactics to win significant management consulting and technology contracts, including the $700 million contract from the Department of Homeland Security. She was also the senior solution and capture manager for health systems solutions at Philips Healthcare for six years before joining ICF.
David Joslin, Senior Vice President at CGI Federal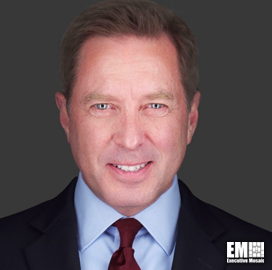 Senior vice president of CGI Federal, David Joslin, has worked in the government technology market for the past three decades. He was appointed Senior Vice President and Lead for the Business Sector, He served the Department of Health and Human Services and the Defense Health Agency at CGI's federal group.
Mr. Joslin was the senior vice president and chief growth officer at Array Information Technology before joining CGI Federal. Prior to that, he worked as the CEO of Link Solutions and Information International Associates and in other executive roles at Mission Capture and KaylaTek.
Tarik Reyes, Peraton President for Defense Mission & Health Solutions Sector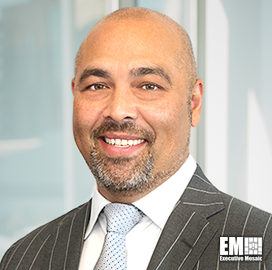 Tarik Reyes is President of the Defense Mission & Health Solutions Sector at Peraton. This sector provides multi-domain systems and public health solutions to agencies, the military, and the public. These services include Medicare, public health, and citizen-centric services.
Mr. Reyes has nearly three decades of experience in the defense, health, and commercial sectors. He was the Vice President of Northrop Grumman's Civil & Health division, overseeing 240 programs and around $2 billion in annual sales before joining Peraton. 
Vishal Tulsian, Senior Vice President at SAIC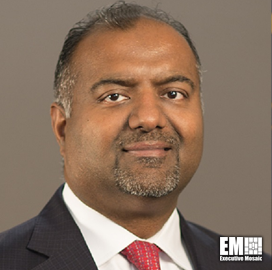 Vishal Tulsian is the Senior Vice President of SAIC's Defense and Civilian Sector on federal financial management as well as state and local government healthcare providers. He is accountable for all SAIC services within this portfolio, including account management, client satisfaction, sales, and quality standards.
Mr. Tulsian joined SAIC in 2013 from CGI, a global system integration and consulting services organization where he served as portfolio and investment management director. During his nine years at CGI, he oversaw a global portfolio of intellectual property solutions worth $745 million, servicing industries including government, retail, energy, and healthcare. 
Deak Jenkins, Health Innovation Leader at Capgemini Government Solutions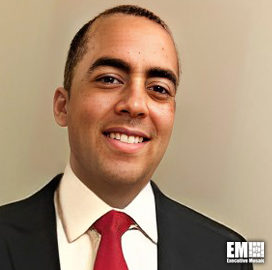 Deak Jenkins is the Health Innovation Leader at Capgemini Government Solutions. He leads and delivers projects for firms specializing in management consulting, IT infrastructure, life-cycle software development, professional and technical services, and infrastructure support and maintenance.
Mr. Jenkins is in charge of providing business, functional, and financial analyses to support client needs.He is also involved in redesigning processes,  to allow better efficiency which includes the creation, delivery, and the implementation of staff and user training materials.
Zaki Saleh, Senior Vice President for Health & Civilian Market at LMI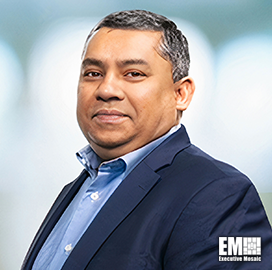 Zaki Saleh is the SVP of the health and civilian market at LMI. He manages the company's finances, expands the business, ensures the success of all projects, and ensures that customers are satisfied. Additionally, he is the chairperson of Executive Mosaic's 4×24 healthcare group and is involved with several local nonprofits.
Mr. Saleh has held positions on boards, including Chairman of the Blood Services Committee for the Red Cross of the National Capital Region. Before LMI, he worked as a consultant for the federal government for the past two decades and was vice president and general manager of Peraton's global health business segment.