Merck & Co., Inc. is an American global pharmaceutical business located in Rahway, New Jersey. It is named after the Merck family, who, in 1668, established the Merck Group in Germany. Outside of the United States and Canada, the company is known as Merck Sharp & Dohme (MSD).
About Merck & Co. Inc.
In 1891, Merck & Co. was created as an American affiliate. Merck develops and manufactures pharmaceuticals, biological therapies, vaccines, and animal health products. It has many renowned treatments or products that generated income in 2020, including cancer immunotherapy, anti-diabetes medication, and HPV and chickenpox vaccinations. Based on 2021 revenues, the company is rated 71st on the 2022 Fortune 500 and 87th on the 2022 Forbes Global 2000.
Who is the Founder of Merck & Co. Inc.?
George Merck founded Merck & Co. in the U.S. on January 1, 1891. He established the company to distribute fine chemicals throughout New York City and its neighboring areas.
Where is Merck & Co. Inc. Headquarters?
Merck is currently headquartered in Kenilworth, New Jersey. Additionally, the company and its subsidiaries operate in:
America
Europe
Middle East
Africa
Asia Pacific
Latin America
What Industries Does Merck & Co. Inc. Serve?
Merck & Co., Inc. is a global healthcare organization. It operates in the Pharmaceutical and Animal Health segments.
The Pharmaceutical segment offers pharmaceutical products for human health in the fields of oncology, immunology, hospital acute care, neuroscience, cardiology, virology, and diabetes, as well as vaccination products, including preventative pediatric, adolescent, and adult immunizations.
Here's an overview of Meck's areas of focus when it comes to its Pharmaceutical segment:
Oncology – Continuously extending and improving the lives of cancer patients through innovations.
Vaccines – Discovering, developing, and delivering vaccines, preventing disease for over 100 years.
Infectious Diseases – Discovering and developing medicines and vaccines to treat and prevent infectious diseases — like HIV and Ebola.
COVID-19 – Developing an effective response to the COVID-19 pandemic.
Cardio-Metabolic Disorders – Finding serious chronic health solutions — for cardiovascular disease, diabetes, and more.
Discovery and Development – Researching non-stop to discover and develop innovations to make a difference in people's lives worldwide.
The Animal Health segment identifies, develops, manufactures, and markets veterinary medications, vaccines, health management solutions and services, and digitally connected identification, traceability, and monitoring products.
As a research-driven company, Merck Animal Health offers one of the industry's most innovative portfolios, with various prevention, treatment, and control products for diseases in all major farm and companion animal species.
Merck & Co. Executive Team
The Merck executive team directs the company's mission to leverage the power of cutting-edge research to save and improve lives worldwide. Meet Merck & Co. Inc. leaders and executives that drive the company's success to where it is now.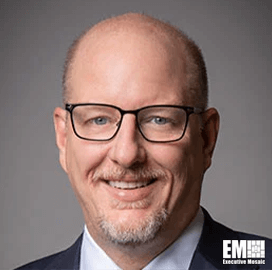 Robert M. Davis, Chief Executive Officer, and President
Robert M. Davis is Merck and Co CEO and President, overseeing the company's Human Health, Animal Health, Manufacturing, and Merck Research Laboratories divisions. Before that, he served as Executive Vice President of Global Services and Chief Financial Officer of the company.
In 2014, Rob joined the company as Chief Financial Officer, handling real estate operations, corporate strategy, and business growth. In 2016, his responsibilities included information technology and procurement to establish Global Services. In April 2021, he was appointed President, and by July 1, 2021, he was promoted to CEO and board member.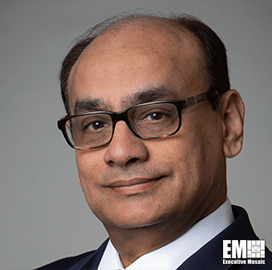 Sanat Chattopadhyay, Executive Vice President and President, Merck Manufacturing Division
Sanat Chattopadhyay is the Executive Vice President and President of the Merck Manufacturing Division. He is in charge of the company's international manufacturing and supply operations for pharmaceuticals, vaccines, biologics, and animal health products over a global network of facilities.
In November 2009, Sanat joined Merck as Senior Vice President of global vaccines and sterile manufacturing operations. He led the transformation of the manufacturing and supply chain to expand and globalize the company's vaccine business.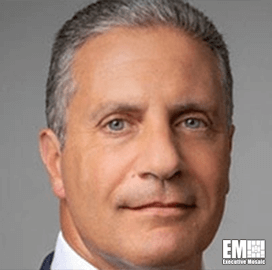 Richard R. DeLuca, Jr., Executive Vice President and President, Merck Animal Health
Richard R. DeLuca, Jr. serves as Merck's Senior Vice President and President of Animal Health. Since 2011, he has been responsible for the Animal Health business on a global scale, making it an industry leader under his supervision. With this, the sector provided veterinarians, farmers, pet owners, and governments with one of the largest scales of veterinary pharmaceuticals, vaccines, health management solutions, and services.
Before Merck, he spent more than two decades at Wyeth in increasing breadth and responsibility positions, including:
President, Chief Operating Officer, and Chief Financial Officer of Animal Health
Vice President of finance global pharmaceuticals
Director of Audit ​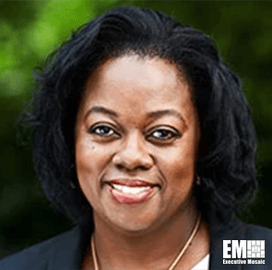 Cristal N. Downing, Executive Vice President and Chief Communications & Public Affairs Officer
In 2021, Cristal Downing became Merck's Executive Vice President and Chief of Communications and Public Affairs Officer. As the leader of the Corporate Affairs division, she is responsible for the formulation, advancement, and implementation of the company's communications, public relations, and Environmental, Social, and Governance (ESG) operations. Downing is focused on fostering a deep understanding of Merck's scientific contributions and impact on global health, ensuring that public policy priorities remain aligned with business goals, and allowing strategic engagement and impactful outcomes with various internal and external stakeholders.
Her previous roles included:
Vice President of Communications & Public Affairs, Medical Devices (Johnson & Johnson)
Vice President of Global Finance Communications (Johnson & Johnson)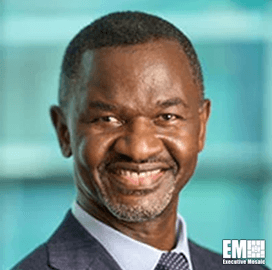 Chirfi Guindo, Chief Marketing Officer, Human Health
Chirfi Guindo, as Merck's Chief Marketing Officer, directs the company's long-term strategy formulation and implementation for the Human Health portfolio. This includes oncology, pharmaceutical, vaccines, and pipeline goods.
Before assuming this position, Guindo served as Executive Vice President and Global Head of Product Strategy and Commercialization at Biogen in 2017. Before that, he spent over 25 years at Merck in positions of increasing responsibility within finance, sales, commercial, and marketing. During his tenure at Merck, Guindo was in charge of global marketing for Merck's HIV portfolio, as well as the Human Health divisions in Canada, the Netherlands, and South Africa. He has been acknowledged for cultivating excellent talent and building creative public-private relationships.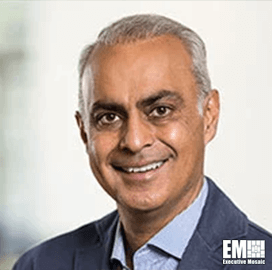 Deepak Khanna, Interim Leader, Human Health International
As the Interim Leader of Human Health International, Deepak Khanna oversees operations, commercialization, and P&L performance for Merck's more than 100 international markets. He is also the President of Europe & Canada operations, leading the Human Health business.
In 1988, Khanna began his Merck career in field sales and held positions of increasing responsibility in the Global, U.S., and foreign Human Health divisions. He has obtained extensive and in-depth expertise in handling country and regional operations and establishing and leading diverse, high-performing teams throughout his over three decades with the company. Aside from this, he has led the strategy and commercialization initiatives for other therapeutic areas as well as the preparation for the company's merger with Schering-Plough in the United States.
Steven C. Mizell, Executive Vice President and Chief Human Resources Officer​
Steve Mizell is Merck's Executive Vice President and Chief Human Resources Officer, where he is accountable for all facets of human resources, such as talent acquisition and development, employee wellness, and diversity and inclusion. ​
Under Mizell's leadership, Fortune, Fast Company, Working Mother, U.S. Veterans, and People magazines have honored Merck as a great place to work. In 2018, he joined Merck from Monsanto, where he was Executive Vice President of Human Resources. In this role, he was responsible for developing an industry-leading workplace for over 20,000 workers worldwide. He also served as Senior Vice President and Chief Corporate Resources Officer for AdvancePCS, a pharmacy benefit management company.​
Merck & Co. Inc. Board of Directors
The company's board of directors contributes varied perspectives, skills, and areas of expertise that are vital to fostering business success. The board is committed to overseeing the company's operations and major risks effectively. Here is the list of Merck's board of directors:
Kenneth C. Frazier
Douglas M. Baker, Jr.
Mary Ellen Coe
Pamela J. Craig
Robert M. Davis
Thomas H. Glocer
Risa J. Lavizzo-Mourey, M.D.
Stephen L. Mayo, Ph.D.
Paul B. Rothman, M.D.
Patricia F. Russo
Christine E. Seidman, M.D.
Inge G. Thulin
Kathy J. Warden
Peter C. Wendell
Merck & Co. Inc. Leadership Team Grounded by Exceptional Values
Good corporate governance is vital for serving the company's patients and maximizing shareholder value in the long run. Merck & Co. is devoted to governance policies and procedures that serve the best interests of the organization and its numerous stakeholders. For this, Merck executive team dedicates a great amount of time and money to ensure that the policies implemented reflect the values and goals of the business, there is an effective corporate governance structure, and that everything is open, straightforward, and transparent.