Kelly Ferrell is the Senior Vice President of the Intelligence and Homeland Security division of General Dynamics IT, a Virginia-based business unit.
GDIT helps civilian, defense, homeland security, and intelligence agencies solve the most complex projects. It provides IT support services and expertise to help them understand, advance critical missions, and change how customers invest in, integrate, and innovate technology solutions.
About Kelly Ferrell
As the Senior Vice President of the Intelligence and Homeland Security division, Kelly Ferrell delivers software development, professional services, information technology, and solutions to intelligence community customers and within the Homeland Security Department.
Kelly Ferrell is a member of the Board of Directors at the Intelligence and National Security Alliance. She holds a Bachelor's degree in Mathematics from West Liberty University.
Career Background
Before Kelly Ferrell's current role, she was GDIT's Chief Growth Officer and Senior Vice President, succeeding George Batsakis. She managed CSRA's Integrated Technology Center, a delivery facility in Louisiana. She also led the health and civilian solutions division and became the Vice President and General Manager of GDIT's Intelligence Division.
Before joining General Dynamics, she has been in various management roles at Computer Sciences Corporation (now known as DXC Technology) and Northrop Grumman.
Latest News About GDIT
On March 8, 2023, the National Geospatial-Intelligence Agency (NGA) awarded GDIT an estimated $88.2 million indefinite-delivery/indefinite-quantity contract to support the Geospatial Intelligence Search and Retrieval program. Under the five-year ordering period, GDIT will provide the following full software development life cycle services:
Agile program management
IT Architecture
System engineering
System deployment support
Security engineering and compliance
Software development
The GSR program, housed in a multi-domain cloud environment, will enable NGA and its mission partners to rapidly search, discover, and disseminate complex data by efficiently using various geospatial intelligence sources.
About General Dynamics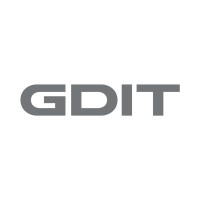 Photo from General Dynamics Official Website
Established in 1952, General Dynamics first provided military service products, including tanks, rockets, missiles, submarines, warships, and electronics. General Dynamics' expansion and acquisition of Gulfstream Aerospace Corporation in the mid-1990s was followed by the rise of the company's IT products and services, additional shipyards, and combat vehicles.