General Dynamics is a global leader in defense technology, providing the latest innovations in aerospace, aviation, land systems, maritime systems, and more. It is a partner of choice in electric power, missile defense, precision weapons, and munitions. The company is a leading supplier of major systems and equipment to the U.S. Department of Defense and international allies, making it one of the largest defense contractors in the world. Here's a look at General Dynamics Corporation leaders and executives!
About General Dynamics Corporation?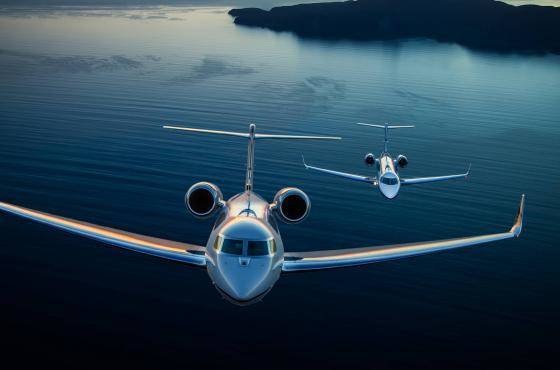 Who is the Founder of General Dynamics?
Isaac Rice founded Electric Boat Company, the parent company of General Dynamics, in 1899. He completed John Phillip Holland's successful development of the first submarine for the U.S. Navy, known as the "Holland IV." In 1990, General Dynamics sold a significant portion of its portfolio, excluding the submarine and military vehicle businesses. The company began its new expansion through several acquisitions, forming the company's foundation, which are:
Gulfstream Aerospace Corporation
IT product and service companies
Combat-vehicle-related businesses
Supplementary shipyards
Where is the General Dynamics Corporate Headquarters?
General Dynamics is headquartered in Reston, Virginia, with 25 offices in different states, including Alabama, Connecticut, Florida, and Texas. It extends its presence internationally with 70 offices globally, including Spain, Canada, the U.K., and Switzerland.
What Are the Different Business Segments of General Dynamics?
Even the largest companies aren't immune to a decline in sales, which is why General Dynamics materialized a diverse business model represented by each business unit to remain flexible and agile and provide for the needs of its customers. Each segment aims to implement the company's operational performance and strategy for its continued growth, capital boost, and innovation.
Aerospace
The General Dynamics Aerospace segment, composed of Gulfstream and Jet Aviation units, is a leading producer of business jets, aircraft repair, completion services, and maintenance. Gulfstream launched 20 years ago and has significantly improved manufacturing facilities, research and development, support, and acquisition of jet aviation's international support network.
Combat Systems
The Combat Systems segment is a leading designer and manufacturer of combat products, such as ferry systems, tracked and wheeled vehicles, amphibious bridges, ammunitions, and weapons systems. It is a Europe-based business unit headquartered in Madrid, Spain. General Dynamics focuses on innovation in its products with increased performance, lethality, and survivability in the warzone. Its main units include Land Systems (Stryker combat vehicles, Abrams tank, and AJAX and LAVs armored fighting vehicles), European Land Systems (tracked and wheeled vehicles, bridge systems), and Ordnance and Tactical Systems (weapons systems for air, ground, and naval forces applications).
Marine Systems
The General Dynamics Marine Systems segment is a global leader in building and designing warships, nuclear-powered submarines, and supplementary ships for the U.S. Navy. It also provides life cycle support, overhaul repair, complete maintenance, and modernization. This segment includes Bath Iron Works (strongest ships, such as the Arleigh Burke- and Zumwalt-class vessels), Electric Boat (all Navy submarine programs powered by nuclear systems), and National Steel and Shipbuilding Company (repair, design, and construction of supplementary, dry cargo carriers, and support ships).
Technologies
General Dynamics brought together and integrated its mission systems and IT services called "Technologies." The company's Technology business segment provides a wide range of services, products, and technologies to expand the market by actively seeking solutions by integrating software and electronic hardware. The Information Technology business works directly on systems integration and IT services. Meanwhile, Mission Systems focuses on defense and space communications hardware. These include Mobile communication, Surveillance, Mission support services, Computers, and Reconnaissance solutions.
List of General Dynamics Corporation Leaders and Executives
General Dynamics employs over 100,000 people in the United States and has approximately 63 leadership positions globally. The company's executive leadership team focuses on creating shareholder value and producing superior services and products for its customers. Here are the top leaders and executives to know:
Phebe N. Novakovic, Chairman, and Chief Executive Officer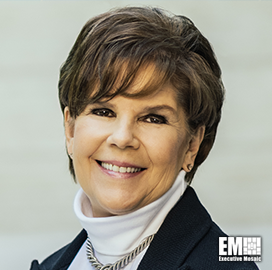 Phebe Novakovic was named the Chairman and Chief Executive Officer of General Dynamics in January 2013. Novakovic joined GD in 2002 as Vice President of Planning and Development and later got promoted to Senior Vice President in 2005. During her last terms as SVP (from 2010 to 2012), she was also Executive Vice President of Marine Systems. Novakovic assumed General Dynamic's President and CEO position around the same year in 2012.
Christopher Marzilli, Executive Vice President of Technologies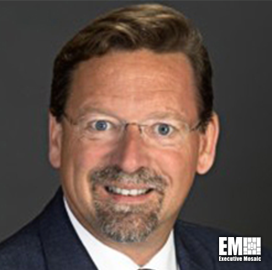 Christopher Marzili is the Executive Vice President of the Information Technology and Mission Systems segments. His previous roles include Deputy General Manager (2003), President of General Dynamics C4 Systems (2006-2014), President of Mission Systems (2015), and Vice President of GD (2016). He led General Dynamics in acquiring significant military contracts from the Navy and Marine Corps, a five-year contract for amplifier and radio systems worth $208 million and production of control and command systems worth $104 million, respectively.
Mark C. Roualet, Executive Vice President of Combat Systems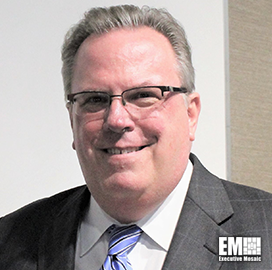 Mark Roualet has been General Dynamics' executive vice president since March 2013. He oversees operations for the company's Combat Systems group: Ordinance and Tactical Systems,  Land Systems, and European Land Systems.
Roualet joined Chrysler Defense, Inc. (now known as GD Land Systems) as a quality engineer. He has served in various leadership roles before becoming vice president of General Dynamics in October 2018. He also held the president position for Land Systems from October 2018 to March 2013 before taking his current executive role.
Robert E. Smith, Executive Vice President of Marine Systems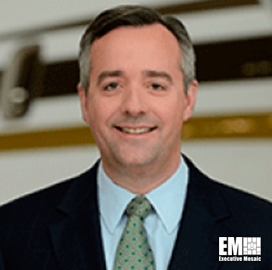 In July 2019, General Dynamics named Robert Smith as the new executive vice president (EVP) of the Marine Systems business unit. He replaced John Casey after his retirement. Rob Smith brings expertise in surface ship programs and submarines of the Navy. As the business segment's EVP, he will ensure the continued growth of General Dynamics' shipbuilding business. Mr. Smith previously served as the president of one of the company's subsidiaries, Jet Aviation. He was a former chief financial officer and vice president of the National Steel and Shipbuilding Company (NASSCO) subsidiary.
Jason W. Aiken, Senior Vice President, and Chief Financial Officer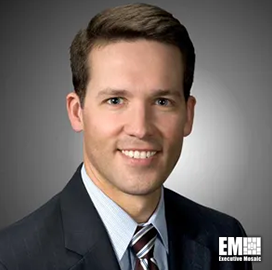 Jason Aiken, a certified public accountant, is the senior vice president and chief financial officer of General Dynamics. Aiken takes on a pivotal role in directing the company's financial management. He had been responsible for the accounting, financial reporting, corporate financial systems, and government finance of Gulfstream Aerospace Corporation (2011 to 2013), a subsidiary of GD.
Mr. Aiken brings eight years of experience in auditing and consulting services for various defense contractors, including General Dynamics. He first joined General Dynamics in 2002 as a director of consolidation accounting. Before joining the company, he was an audit manager at Arthur Andersen LLP in Washington, D.C.
Gregory S. Gallopoulos, Senior Vice President, General Counsel, and Secretary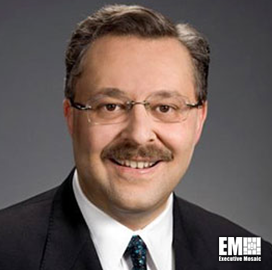 Gregory Gallopoulos is General Dynamic Corporation's general counsel, corporate secretary, and senior vice president. Before this role, he was a managing partner at a law firm, Jenner & Block LLP, for three years (2005-2008), where he practiced law and focused on complex litigation. Having years of experience in legal and management in government litigation, it's no wonder how he quickly ascended the corporate ladder from a deputy general counsel in July 2008 to vice president in September of the same year.
He represented General Dynamics in several affairs, including contracts, taxes, acquisitions, and divestitures, from which he earned sufficient insights and familiarity with his responsibilities as senior vice president.
Shane A. Berg, Senior Vice President, Planning and Development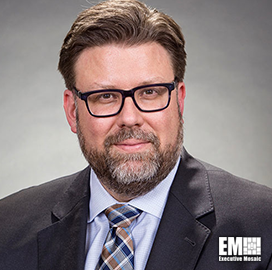 Shane Berg joined General Dynamics in 2022 as the Senior Vice President of Planning and Development. Before joining General Dynamics, he was the executive vice president at Princeton Theological Seminary for eight years. He also worked with the Board and the president in strategically planning priorities and leading human resources operations, analysis, IT security, and other departments.
Kimberly A. Kuryea, Senior Vice President, Human Resources and Administration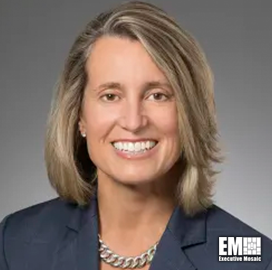 Kimberly Kuryea was named General Dynamics' Senior Vice President of Human Resources and Administration in 2017. She joined the company in 2000, where she served several roles, namely:
Internal Audit Staff Vice President from 2004 to 2007,
Advanced Information Systems (subsidiary) Chief Financial Officer from 2007 to 2011
Corporate Controller and Vice President in 2011
Ms. Kuryea is a member of the Manhattan Board Committee and is a certified public accountant.
Bringing Talent and Unique Technologies Throughout the World

The General Dynamics Corporation leaders and executives consist of experienced professionals who handle and guide the company through its challenges and successes over the past 70 years. Through them, GD has overcome the rise of technology, increased competition, and a rapidly changing economy and customer preferences. General Dynamics continues to expand its business through acquisitions and business segments.