As the adoption of artificial intelligence in the federal sector continues to expand, a new generation of innovators is emerging to spearhead advancements in this field. AI leaders are essential in the digital transformation initiatives undertaken by the federal government. Their expertise is particularly viral in navigating the ever-growing technology landscape and addressing key focus areas such as defense, healthcare, civilian, space, and intelligence.
What is artificial intelligence?
Artificial intelligence is the ability of computer systems to learn, simulate human intelligence, and exhibit a range of human-like capabilities. AI enables machines to perform tasks that typically require human intelligence and behavior, including processing commands, problem-solving, reasoning, language processing, speech and vision recognition, and deep learning.
Artificial Intelligence Innovators to Watch Out for in 2023
Note: The following list features esteemed industry leaders selected based on a comprehensive evaluation of their accomplishments, including their strategic vision, demonstrated impact on the industry, innovative contributions, and leadership prowess. However, this is in no way an exhaustive list. The industry is filled with talented industry leaders making significant contributions, warranting close attention for their achievements and potential impact.
Todd Borkey, Executive  Vice President and Chief Technology Officer at HII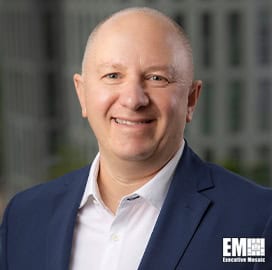 Heading the technology activities of the largest shipbuilder in the United States is Todd Borkey, who assumed the roles of Executive Vice President and Chief Technology Officer in September 2022. In this capacity, he oversees HII's market growth, research and development, and strategy advancement efforts.
Borkey's professional journey began at Northrop Grumman and AT&T Bell Labs, where he played a key role in the development of global undersea optical communications networks. With a significant engineering and management background, he subsequently held technology executive positions at Alion Science and Technology, Thales Defense and Security, and DRS Defense Solutions.
Previously, Borkey served as the Chief Technology Officer of the Mission Technology division at HII, where he spearheaded the development of AI applications and big data analytics. His contributions further boosted his responsibilities to hone existing products and develop new technological capabilities for the company.
HII's Executive Vice President and Chief Technology Officer Duties and Responsibilities
As HII's Executive Vice President and Chief Technology Officer, Todd Borkey is responsible for the development of technology strategies and capabilities in research, development, test, and evaluation. Under Borkey's leadership, HII solidifies its position as a leading government contractor renowned for its expertise in designing and building the U.S. naval fleet.
Greg Forrest, Director of AI Foundations at Lockheed Martin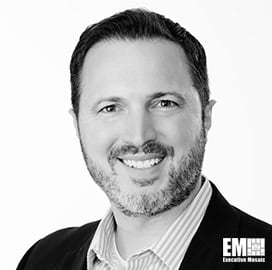 Greg Forrest joined Lockheed Martin as the Senior Manager of Research and Development Programs and Strategy in 2018 to pioneer the institution of artificial intelligence programs. His primary objective was to establish artificial programs within the company. He was promoted to the Senior Manager of Artificial Intelligence in 2019 and eventually the Director of AI Foundations in 2020.
Before joining Lockheed Martin, Forrest spent 15 years at Sikorsky, where he initially served as a Systems Engineer of the MH-60R Program. Throughout his time there, he undertook a range of responsibilities focused on engineering, project management, and intelligent technologies. Ultimately, he served as the Manager of Intelligent Technologies.
Over the course of his career, Forrest has been a pivotal figure in the engineering of different programs for the military, executive transport, and other mobility technologies. One of his most significant contributions was leading the $100 million System Engineering and Test Integrated Project Team to manage the schedule and oversee technical performances.
Lockheed Martin's Director of AI Foundations Duties and Responsibilities
As the Director of AI Foundations at Lockheed Martin, Greg Forrest institutes the development and implementation of artificial intelligence programs, ecosystems, and strategies. His capabilities in military, aerospace, and defense programs equip him to build transformative AI systems for the company and its customers.
Mark A. Johnson, Vice President of Federal Technology at IBM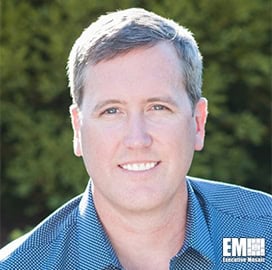 Mark Johnson has a proven track record of leveraging modern innovations to achieve the mission goals of government organizations. With over two decades of federal technology expertise across military, information technology, and consulting sectors, he has a proven track record of success. Since October 2022, Johnson has served as IBM's Vice President of Federal Technology.
Beginning his career as a Commanding Officer and Test Pilot in the United States Navy, Johnson gained extensive experience in the planning and execution of flight test programs to support several agencies. Using these capabilities, Johnson co-founded Desktop Standard, which was later acquired by Microsoft.
Following his retirement from the military, Johnson held the Director of Big Data and Government Cloud role at Oracle. He later served as Mythics' VP of Cloud and Managed Service Automation before returning to Oracle as the Group VP of Design Wins. After only a year, he was promoted to the VP of Federal Cloud.
IBM's Vice President of Federal Technology Duties and Responsibilities
As IBM's Vice President of Federal Technology, Mark Johnson focuses on optimizing processes, people, and tools to create and implement strategies that boost revenue and profitability. Mark Johnson's successful portfolio management in IBM's public sector has catapulted him as one of the most influential AI innovators in the industry.
John Larson, Executive Vice President at Booz Allen Hamilton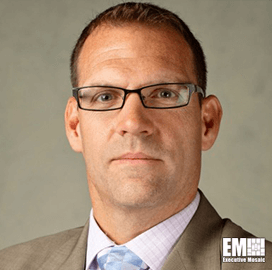 Mr. John Larson has amassed more than 25 years of experience in data, analytics, automation, and artificial intelligence. Throughout his career, he has made a significant contribution to various areas of the technology sector, earning numerous awards and recognitions as an AI innovator. Since July 2018, Larson led the AI practice of Booz Allen Hamilton and oversaw the company's initiatives and strategies in the field of artificial intelligence. 
Larson is a veteran in the federal sector, known for his early adoption of advanced data analytics and expertise in AI. He has been involved in consulting, management, and direction of digital services for companies such as PriceWaterhouseCoopers, IBM, Deloitte, and IHS, expanding his skill set in quality AI, thought leadership, and digital transformation.
In February 2018, Larson founded Anomaly Investments together with Adam Lundberg and Patrick Thomson. He led the company in unlocking its analytic potential by creating more agile, impactful, and actionable strategies for customers.
Booz Allen Hamilton's Executive Vice President Duties and Responsibilities
As Executive Vice President of Booz Allen Hamilton, one of his key responsibilities is providing guidance and leadership to a team of over 600 AI technologists. These experts play a crucial role in supporting important missions of defense, civilian, and intelligence agencies. Leveraging his expertise in analytic techniques, he drives the company's technical capabilities in areas such as machine learning, predictive learning, language processing, and more.
Shane Zabel, Artificial Intelligence Technology Director at Raytheon Intelligence & Space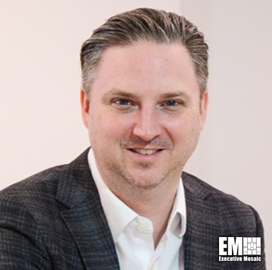 Shane Zabel plays a vital role at Raytheon Intelligence & Space, where he serves as the AI Technology Director and Lead of Core Research in Artificial Intelligence. Since taking on these positions in April 2020, he has been instrumental in spearheading the creation and application of artificial intelligence systems within the company.
Zabel boasts an impressive tenure of over 20 years at Raytheon Company and its subsidiaries, during which he has held various positions related to program capture, systems engineering, and business development. In 2014, he assumed the role of Chief Engineer, taking charge of the overall research and development of technology campaigns. 
Having a strong foundation in R&D programs for technology and engineering, Mr. Zabel further diversified his roles at Raytheon to cover machine learning and artificial intelligence. He initially served as the Lead of Core Research in ML in June 2017. Three months later, he also held the role of Chief AI Officer at the company's Intelligence, Information, and Services business
Raytheon Intelligence & Space's Artificial Intelligence Technology Director Duties and Responsibilities
In his capacity as the AI Technology Director and Lead of Core Research in AI, Shane Zabel takes charge of devising strategies pertaining to the technology sectors. He conducts extensive research and development analysis for diverse programs, aiming to create cutting-edge products, identify high-impact opportunities, and foster the growth of existing business lines.
Pragyansmita Nayak, Chief Data Scientist at Hitachi Vantara Federal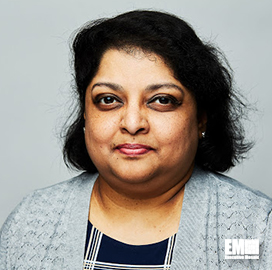 Pragyansmita Nayak holds the position of Chief Data Scientist at Hitachi Vantara Federal, where she has accumulated over 25 years of tenure. Throughout her career, she has been dedicated to bridging the gap between art and science for data-focused solutions across a wide range of federal domains. Since October 2018, Nayak has been leading the data science efforts at Hitachi Vantara Federal.
Nayak brings a wealth of experience in machine learning, software development, and data science to her role. She has successfully led numerous projects for government agencies in both civilian and defense sectors. Additionally, Nayak has actively participated in thought leadership conferences, where she has contributed as a keynote speaker, lecturer, committee member, and thought contributor.
A notable accomplishment of Nayak is the establishment and organization of the NoVA Deep Learning Meetup, where she actively engages with the data community by contributing to various events. Her exceptional work and contributions in the field of AI have earned her recognition as one of today's most innovative leaders in the AI domain.
Hitachi Vantara Federal's Chief Data Scientist Duties and Responsibilities
Pragyansmita Nayak, the Chief Data Scientist at Hitachi Vantara Federal, serves as an architect for data-driven intelligence solutions. In this role, she is responsible for successfully implementing existing products tailored to the federal sector.
Nayak's exceptional work and contributions have not gone unnoticed. She has received multiple awards for her outstanding achievements, including the Velocity Impact Award and the Corporate Object Storage Sale of the Year Award, among others. These accolades are a testament to her expertise and the significant impact she has made in her field.
Chris Powell, Chief Technology Officer at NT Concepts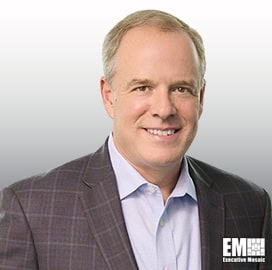 Since March 2013, Chris Powell has served as the Chief Technology Officer at NT Concepts, leading the company's various technology initiatives. With nearly three decades of experience, he has established strong relationships across STEM fields, focusing primarily on artificial intelligence and machine learning innovation solutions.
Powell's tenure at NT Concepts spans over 17 years, during which he has played a crucial role in advancing the geographic information system (GIS). In 2006, he joined the company as the Director of Geospatial Programs, where he orchestrated the growth of the geospatial business and fostered essential partnerships with technology vendors serving federal, state, and private sector clients.
Before joining NT Concepts, Powell held various positions in the public sector services industry. He began his professional journey as the Public Sector Client Representative at the Earth Observation Satellite Company. After a year, he served as the Lead Systems Engineer at Autometric for three years and later worked as a Geospatial Systems Engineer at MITRE for nearly seven years.
NT Concepts' Chief Technology Officer Duties and Responsibilities
As the Chief Technology Officer of NT Concepts, Chris Powell's primary responsibility is to address the national security concerns of the company's customers. He leverages his profound knowledge and expertise in science and technology to empower both government and commercial clients with cutting-edge AI/ML solutions. By doing so, Powell enables these clients to effectively tackle their mission-critical challenges and enhance their overall security posture.