In 2023, the United States is the world's leading arms exporter. It had 40% of global weapons sales from 2018 to 2022. Its armed forces rely almost entirely on weapons systems manufactured in the country, and some of these may have been assembled with foreign components.
Despite competition from other countries like Russia, France, Germany, and China, the United States continues to be the world's leading supplier of firearms. This article delves into the behind-the-scenes of how the U.S. military weapons are developed, tested, and ready for the battlefield.
Military Weapons: An Overview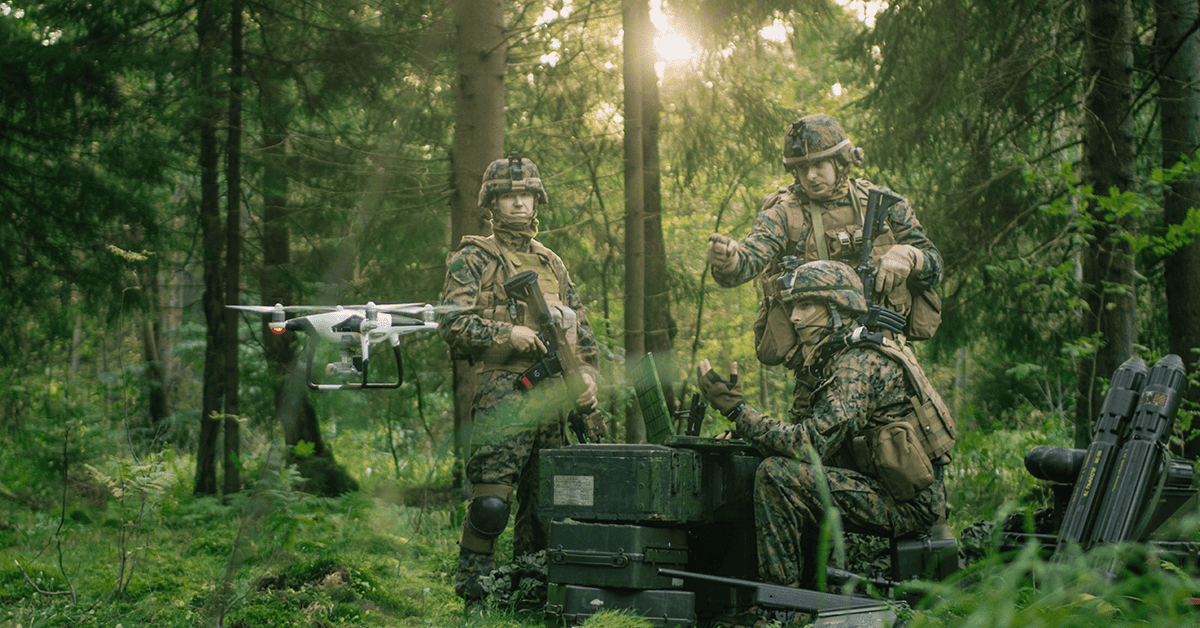 The science and art of battle, including the full spectrum of weapons, apparatus, and vehicles, encompasses the skills necessary to build, deploy, and maintain such weaponry in combat. Here are some remarkable and historical events that contributed to today's military weapon systems:
In 1777, the French declared their support for the American mission and began supplying them with weapons.

In 1859, NCOs and SNCOS used the U.S. Marine Corps NCO sword. The M1859 NCO sword is considered one of the oldest weapons used and is continually used by the soldiers today.

In 1962, the U.S. Air Force was the first branch of the armed forces to purchase and widely implement the M16. It was then developed to be more functional for the Air Force Security Police.
With the help of technology, including artificial intelligence and robotics, the Military has advanced its ordnance. Several powerful weapons, such as nuclear, submarines, and unmanned weapons, are now available.
How are Military Weapons Developed and Tested?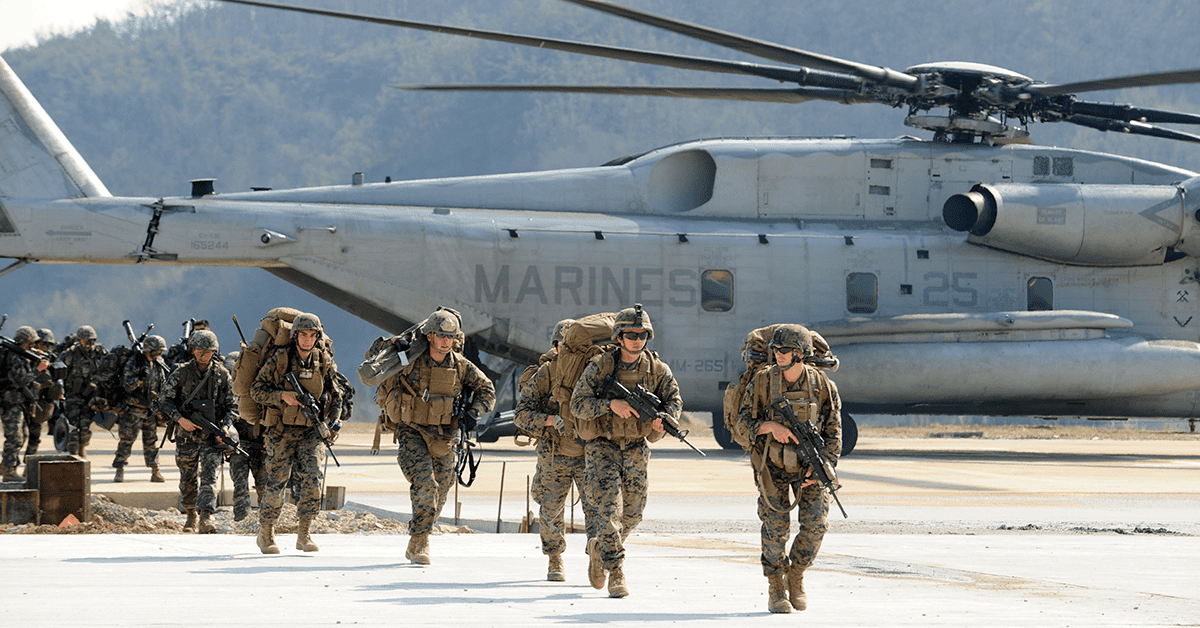 Before making any initial production decisions, crucial operational tests must take place to determine a system's efficacy and acceptability. The acquisition process relies significantly on the results of operational testing, particularly the choice of whether or not to move from development to manufacturing. 
Before fully acquiring, there will be decision-makers who look at these two operational testing features and conditions:
The independent agency has no ownership interest in obtaining the armed system.

The testing and evaluation occur in an environment designed to simulate the system's and users' post-deployment situations.
With these two considerations, decision-makers are equipped with the most accurate data possible on the performance of a new system before they procure and deploy it. 
Moreover, the independent agencies conduct initial operational testing and evaluation phases. These tests are only necessary before procurement. Until then, the system is expected to work as intended and should be available for the operating forces' use.
The military does necessary follow-up tests once each department receives its weapon systems. Here are some examples of procedures for weapon system operational evaluation, testing, and acquisition of each branches:
U.S. Army

 – often put off until production units were ready for crucial testing to support a low-rate production decision.  

U.S. Air Force

– operational testing is done with developer testing before the initial production decision. 

U.S. Navy

– conducts extensive operational testing before making production choices, and it also continues to do full-scale functional testing even after the equipment has been deployed.
FAQs about Military Weapons
What are military weapons called?
Ordnance is the term used for military weapons and ammunition. It may refer to rockets, bullets, armor, aircraft, toxic chemicals, missiles, nuclear weapons, or any supplies that military professionals must carefully handle and use.
What weapons do U.S. Military use?
The U.S. Military branches use different types of weapons. It includes aerial weapons, cannons, grenades, infantry weapons, machine guns, mortars, and rockets. Below are the regular types of equipment used by different Military branches.
Army Weapons

: M2 .50 Caliber Machine Gun, M252 Mortar, M134 GAU-17 Gatling Gun, MK19 Grenade Machine Gun, XM25 Counter Defilade Target Engagement System, M777 Howitzer, M16A2 5.56 Rifle, FGM-148 Javelin, Avenger Weapon System, Patriot PAC-3, MK16 SCAR 

Air Force Weapons

: M2 .50 Caliber Machine Gun, M16A2 5.56 Rifle, M134 GAU-17 Gatling Gun, M4 Carbine, Beretta M9 Pistol, and GAU-8 Avenger

Navy Weapons

: M2 .50 Caliber Machine Gun, MK38 25mm Gun, M16A2 Rifle, M4 Carbine, Beretta M9 Pistol, MK16 SCAR, MK-15 Phalanx, Aegis Weapon System, and MK-45 5-inch Gun

Marine Corps Weapons

: M2 .50 Caliber Machine, M72 Light Anti-Armor Weapon – LAW, M M249 Squad Automatic Weapon, 107 .50 caliber Sniper Rifle – LRSR, M198 Howitzer, M240B Machine Gun, M240B
What is the most popular Military weapon?
M4/M4A1 5.56mm Carbine is the standard firearm in most U.S. Military units. It is a compact and lightweight gun with a collapsible stock.
Who provides weapons to the U.S. Military?
The top provider of weapons to the U.S. defense services, so far, is Lockheed Martin. The majority of the company's earnings in 2021 came from selling weapons as it sold over $60 billion worth of firearms. 
Raytheon Technologies and Boeing are also known for providing formidable ordnance. Only three European companies were among the world's biggest arms traders. The rest were all based in either the United States or China.
How much of the budget goes to the U.S. Military weapons alone?
The Department of Defense allocates about one-third of the budget to procure for different secure purposes. For example, in the procurement for the U.S. Navy's 2024 budget's $76.9 billion share, 8.9% is allocated for the weapons. The budget includes research, testing, evaluation, and upgrading.
If you want to know more on how the shipbuilding industry has been instrumental in supporting logistics to the Military, read 5 Prominent Military Shipbuilding Companies in 2023.