BAE Systems is a multinational corporation that develops and manufactures cutting-edge military, aerospace, security, and information technology systems for land, sea, and air deployment.
BAE Systems Inc is a subsidiary of BAE Systems PLC that provides various weaponry, such as aircraft, artillery systems, and submarines, to over a hundred countries worldwide. This article detailed the achievements of the BAE System and the industry-leading experts that made it possible.
BAE Systems, Inc. E

xecutive and Leadership Team
BAE Systems Inc. has been an industry leader in defense and security systems for over 450 years and achieved great technical expertise. Here are the people behind the success of BAE Systems Inc.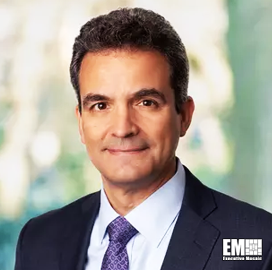 Tom Arseneault, BAE Systems Inc President and

Chief Executive Officer
At BAE Systems Inc., Tom Arseneault serves as president and Chief Executive Officer of the corporation's American military, aerospace, and security division. Situated in BAE Systems headquarters in Falls Church, Virginia, Arseneault has been in charge of complicated roles such as completing vital and technologically demanding tasks. Because of his dedication to work, he significantly increased the company's profit.
Previously, Arseneault worked for Sanders, a Lockheed Martin Company, and he continued to work for the company after BAE Systems purchased it in 2000. While at General Electric and TASC, he had several engineering and program management jobs.
Terry Crimmins, President of Electronic Systems
Terry Crimmins oversees BAE Systems Inc Electronic Systems. His duties include managing the sector's flight and engine controls, electronic warfare, night vision systems, surveillance and reconnaissance sensors, mobile networked communications equipment, geospatial imaging intelligence products and systems, mission management, power and energy management systems, and more.
Crimmins joined BAE Systems in 2001 and worked in Infrared Imaging. As vice president of Strategy for Electronic Systems, he facilitated consolidations, mergers and acquisitions, and IP development. He previously led the Survivability, Targeting, & Sensing Solutions business unit.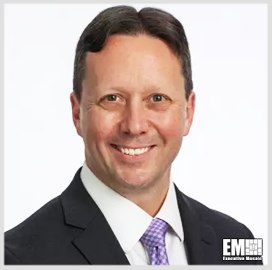 Jeremy Tondreault, President of Platforms & Services
Jeremy Tondreault manages six business units that develop and repair military vehicles, weapons, ammunition, and navy ship upgrades. He directly reports to BAE Systems CEO and President, Tom Arseneault.
When he was vice president of operations for Electronic Systems, Tondreault played a crucial role in helping the division achieve Operational Excellence. While working for the company, he has taken on increasingly responsible tasks across many departments to produce and deliver complicated goods.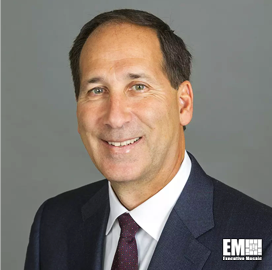 Al Whitmore, President of Intelligence & Security 
Al worked with General Dynamics and its precursor for more than three decades. Al managed a company that provided IT solutions and professional services to the DOD, state, local, and commercial clients.
Notable contributions of Al Whitmore in the industry:
Al also founded RGNext, a GD/Raytheon joint company that won a $1 billion Air Force space contract.
Al was Senior Vice President of GDIT's Navy and Air Force Systems Division, Vice President of GDNS' Air Force and Navy Solutions, and Vice President of GD C4 Systems' General Dynamics Interactive.
Al spent 15 years with GTE Government Systems and GTE Laboratories before General Dynamics' 1999 takeover.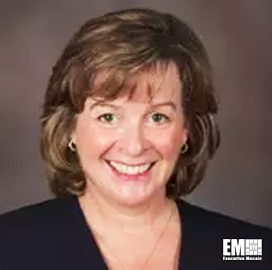 Alice Eldridge, Senior Vice President, General Counsel & Secretary
Alice Eldridge oversees all legal concerns for the company and its subsidiaries, which employ more than 34,000 people. She manages contracts, security, ethics, compliance, and export control.
After seven years as vice president and chief counsel for BAE Systems Inc.'s Platforms & Services division, Eldridge got this position. It includes combat vehicles, weapons systems, ship repair, protection, and ordnance systems.
She led the sector's legal team as an integral part of the business. Her primary role includes providing strategic and subject matter guidance during US Government contracts' pursuit, capture, and performance. She also directs international commercial and foreign military sales contracts for programs in Sweden, Australia, India, Turkey, Saudi Arabia, the United Kingdom, UAE, Singapore, Japan, and Korea.
Travis Garriss, Senior Vice President and Chief Information Officer 
Garriss is responsible for implementing a comprehensive IT vision that advances and leverages the technology to deliver value across the organization and fulfill the company's objectives.
He collaborates with other corporate IT leaders to ensure we invest in and maintain vital systems that suit the company's expanding, high-technology needs while maintaining strong information security and governance.
Garriss spent over a decade at Honeywell, where he built worldwide IT architecture, enforced compliance standards, and supervised network and application operations. He was CIO and VP of User and Functional Enablement, implementing modern infrastructure, software, and services.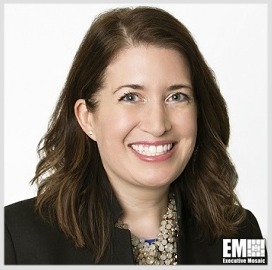 Caitlin Hayden, Senior Vice President of Communications
Caitlin Hayden's national security knowledge and communications experience help her promote unique goods and services globally.
She directs BAE Systems' external and internal communications, devising and implementing plans and delivering messages across media and channels. She oversees media relations, employee engagement, marketing communications, and community investment to shape customer, stakeholder, and employee impressions.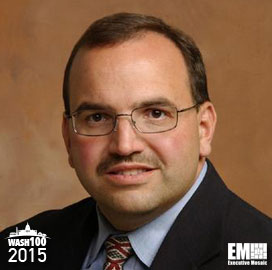 Guy Montminy, Senior Vice President of Finance
Guy Montminy is senior vice president of Finance at BAE Systems Inc. He is responsible for the U.S.-based companies, which employ more than 34,000 people in the US, UK, and Sweden and produced nearly $12.5 billion in 2021 sales.
In 2017, Montminy served as senior vice president and deputy general manager for the Electronic Systems business. He also became the Controller for BAE Systems' former Information & Electronic Systems Integration business in 2000.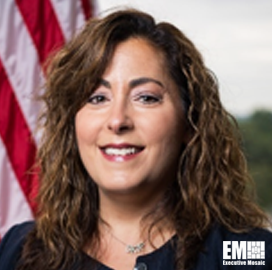 Leslie Jelalian, Senior Vice President of Strategy & Corporate Development 
Leslie Jelalian develops strategic activities and initiatives to change the company's business portfolio through acquisitions organically. She identifies and implements efforts to generate sustainable development through organic investments, assets, and domestic and international business procurements to safeguard the company's core businesses and pursue new and adjacent possibilities in existing and emerging markets.
Jelalian has worked at the organization for almost 30 years in engineering, program management, and strategy development. She started at BAE Systems as a design engineer for a decade before moving to program management as head of the Joint Strike Fighter Countermeasures Integrated Product Team.
Leslie Jelalian was previously vice president of Strategy and Planning for the Electronic Systems sector and vice president of Engineering for the Electronic Systems sector.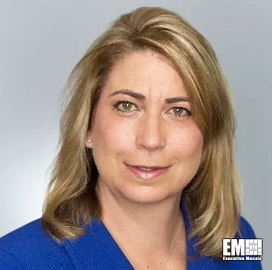 Michelle Murphy, Senior Vice President, and Chief Human Resources Officer
As senior vice president and chief human resources officer for BAE Systems Inc, the U.S.-based international defense, aerospace, and security company, Michelle Murphy oversees a workforce of more than 34,000 people worldwide, with significant operations in the United States, the United Kingdom, and Sweden.
While in this position, Murphy oversees the company's whole workforce and all aspects of labor relations for the United States-based firm that serves a wide range of international clients in the air, land, maritime, and cyberspace sectors with a wide range of products and services.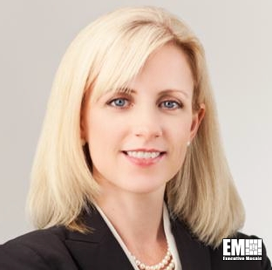 Shelly O'Neill Stoneman, Senior Vice President of Government Relations
Shelly O'Neill Stoneman serves on the board of BAE Systems Inc. The position of vice president for international government relations was created for Stoneman when she joined BAE Systems in 2013. Stoneman acted as the company's primary point of contact when interacting with government agencies. She also advocated military and commercial sales to other countries through her work with the United States government and embassies worldwide.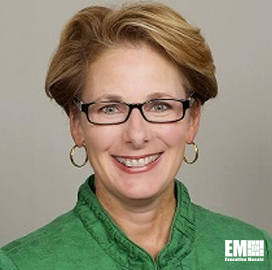 Ann Ackerson, Chief Procurement Officer
Ann Ackerson leads BAE Systems, Inc.'s Global Procurement Council and serves on Inc.'s SLT. She maximizes the company's global purchasing power and reports to BAE Systems' SVP of Finance for international oversight.
Ackerson is an expert in strategic sourcing, material management, and global supply chain leadership. Before joining BAE Systems in May 2020, she was senior vice president of Global Supply Chain Management for Freeman, a privately held company.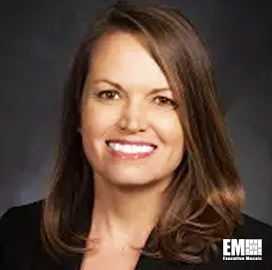 Paige Gerelick, Vice President of Internal Audit
Paige Gerelick ensures the company maintains strong accountability and governance to improve operational effectiveness. Gerelick engages across multiple businesses and functions to analyze systems and processes for compliance with laws, regulations, and best practices.
Gerelick joined BAE Systems Inc in 2008 as a Finance Manager in platforms and services. Her experience includes being a Finance Director for Ground Vehicles in Combat Mission Systems. She also worked in financial planning, analysis, and audit at Motorola, General Dynamics, and Countrywide Investment Services.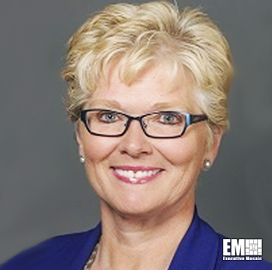 Kimberly Kaminski, Chief Ethics Officer
Kim Kaminski controls company ethics. Her responsibilities include designing and executing ethical policies and procedures, communications and training, and auditing and monitoring. Kaminski uses her nearly four decades of military sector knowledge and unique approach to manage investigations, examine case trends, and report to the Ethics Oversight Committee.
Before joining BAE Systems Inc, Kaminski helped establish a world-class Business Ethics and Compliance department for a small firm. Throughout her previous career, she oversaw Government property, technical publications, facilities, records management, business ethics, and compliance. She represented the company in public hearings to reform government property management regulations.
Is BAE Systems a good company to work for?
BAE Systems is a well-known company with a reputable history in defense and security systems. Careers at BAE Systems are varied and demanding and are marked by a highly competitive workplace with various opportunities for growth.
In addition to providing a flexible work culture, the company is committed to fostering a more welcoming, diverse, and equal work environment for all its workers. In 2022, BAE Systems achieved a perfect score of 100 on the Disability Equality Index earning the title of Best Places to Work for Disability Inclusion. It takes part in the overall well-being of its employees by providing benefits in all aspects from physical, mental, and even financial.