One of the key selling points for smartphones and other technological devices is the inclusion of 5G technology. Also known as fifth-generation mobile technology, 5G represents the latest advancement in global wireless networks, connecting people and machines. 
Many consumers are willing to invest more in devices that offer this premium feature, and it's evident that 5G has brought about a revolutionary impact. With its ability to deliver speeds of up to 10 gigabytes per second and high bandwidth for ultra-high-definition video and data, it has opened up new possibilities.
Moreover, the implementation of 5G technology has had a significant positive impact on government operations, particularly in terms of real-time data availability. This high-speed service is instrumental in enhancing security measures, traffic management systems, and logistics. 
In recognition of their valuable contributions to the 5G industry, let's take a closer look at five influential executives who have showcased their skills and expertise in this domain.
The 5G Leaders And Executives To Watch In 2023
Note: These industry leaders on this list were chosen after thoroughly reviewing their work. But this is a partial list, and many other talented people working in the business are making significant contributions that deserve close attention for what they have done.
Karen Base, Vice President for Technology Solutions at Capgemini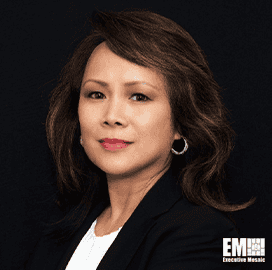 Karen Base currently holds the position of Vice President of Technology Solutions at Capgemini. Throughout her tenure as the sales director, she played a pivotal role in introducing three new features for commercial practices: 5G/NextG engineering, sustainability, and strategic consulting.
Ms. Base joined the technology company in February 2022 and has since excelled in her current role, bringing her expertise in capability-led revenue growth and innovation to the table.
Capgemini offers a diverse range of cost-efficient 5G services to its clients, catering to their specific needs. These services encompass 5G open network infrastructure, service platforms, and comprehensive 5G end-to-end operations. By leveraging these offerings, Capgemini ensures that its clients can benefit from the transformative potential of 5G technology while optimizing costs.
About Capgemini
Capgemini is an industry innovator leveraging technology to develop strong partnerships with businesses worldwide. The company works with these three areas: customer experience, enterprise management, and intelligent industry. Capgemini products and services include cloud, AI, cybersecurity, 5G, and enterprise management.
Rishi Bhaskar Vice President and General Manager at JMA Wireless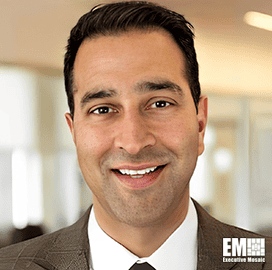 Rishi Bhaskar currently works as the Senior Vice President & General Manager at JMA Wireless. He oversees cloud, enterprise, 5G, SaaS, communication service providers, and private network operations. 
Rishi Bhaskar joined the company in December 2021. During his leadership, JMA Wireless provided comprehensive 5G services to its clientele. Some of its remarkable projects are supporting the first 5G Super Bowl last February 11, 2022. JMA developed a one-of-a-kind antenna that could be hidden below the stadium's seats.
Mr. Bhaskar's professional history includes working at Ericsson, Motorola Solutions, and Alcatel-Lucent before he joined JMA Wireless. 
About JMA Wireless
JMA Wireless is a private hardware manufacturer based in New York, USA, specializing in wireless networking. Current CEO John Mezzalingua started the company in 2012. The company offers hardware, 5G Radio access network (RAN) products, and 4G and 5G services.
Bill Bloomingdale, 5G Strategy Lead at  Leidos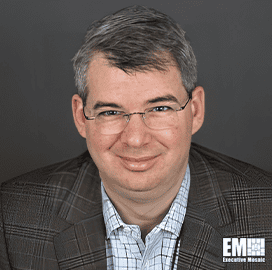 Bill Bloomingdale has been the 5G Strategy Lead at Leidos since 2020. In this role, he oversees the overall 5G strategy, solutions, capabilities, and collaborations. He is known for his expertise in partnerships and technology solutions.
Mr. Bloomingdale also has extensive experience in 5G, even before joining Leidos. He was the Vice President Of Business Development at Airspan Networks, where he oversaw the development and manufacturing of 4G LTE and 5G wireless infrastructure solutions.
About Leidos
Leidos is a U.S.-based firm that operates in the fields of aerospace, IT, medical research, and defense. Leidos has contracts with the government, offering technical, engineering, scientific, and system integration support.
Chris Christou, Senior Vice President at Booz Allen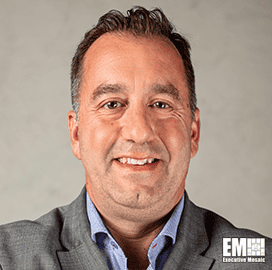 Chris Christou is an influential leader at Booz Allen's secure cloud and IT infrastructure division. He oversees the company's product and service offerings in the areas of cloud solutions and security, 5G cellular networks, and IT infrastructure.
Mr. Christou helped the company to develop, design, secure, and integrate its 5G capabilities and solutions. Chris Christou handles the Booz Allen engineering team, responsible for its architecture, design, and operations. He also led the creation of Booz Allen's Virtual Cloud Defense, including its automation scripts, operational procedures, and blueprints. 
Mr. Christou contributes his two decades of experience in the IT industry to defense and commercial clients. He joined Booz Allen in 2002 as Vice President for 5G and Secure Cloud. Chris soon became a Senior VP in 2022.
About Booz Allen
Booz Allen provides cutting-edge cyber security to the commercial market, the federal government, and the defense industry. The company's staff comprises highly skilled technical practitioners and cyber-focused management consultants.
John Dillard, Director for the DoD 5G Strategy and Solutions at AT&T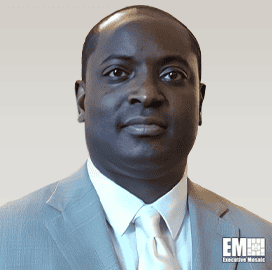 John Dillard is the current Director for the DoD 5G Strategy and Solutions at AT&T. Mr. Dillard contributes his two decades of experience in enterprise-wide programs, optimizing operations, and developing and implementing programs. 
AT&T received a contract worth 600 million for 5G experimentation and testing during John Dillard's leadership at five U.S. military test sites. The DoD is committed to staying at the forefront of cutting-edge 5G testing and experimentation to strengthen the national defense and economic competitiveness of the United States.
Mr. Dillard has been working at AT&T since 2017 as Senior Program Manager and handed the DoD 5G Strategy and Solutions in 2021.
About AT&T
AT&T Inc. is a telecommunications holding company in Downtown Dallas, Texas. The company is known for providing reliable, secure 5G and multi-gig fiber internet services.