Emerging defense, security, and warfare trends have changed the government contracting landscape. Efforts that were previously focused on securing the mainland and fighting off enemy threats now extend to modernizing warfare equipment and mobility technology, integrating digital solutions into existing processes, expanding healthcare services to civilians and military personnel, exploring the aerospace realm for advanced battle strategies and security for other domains, and many more.
Taking the reins of these operations are executives and leaders who have dedicated their expertise to revolutionizing solutions and services benefitting all landscapes.
Below are some of the notable multidomain mission leaders and executives shaking the government contracting industry in 2023 and beyond.
5 Multidomain Missions Leaders Shaking the GovCon Industry in 2023
Note: The following list features esteemed leaders selected based on a comprehensive evaluation of their accomplishments, including their strategic vision, demonstrated impact on the industry, innovative contributions, and leadership prowess. However, this is in no way an exhaustive list. The industry is filled with talented professionals making significant contributions, warranting close attention for their achievements and potential impact.
John Albers, President and CEO of Albers Aerospace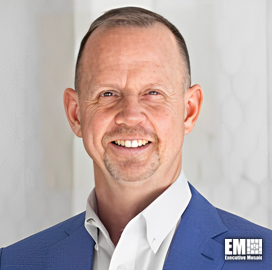 John Albers is a distinguished entrepreneur and senior executive with over 20 years of experience in the private and defense acquisition sectors. He has been President and Chief Executive Officer of Albers Aerospace since 2014. His professional portfolio extends to leadership, program management, risk management, systems engineering, and strategic planning. Additionally, he was a test pilot for the US Navy and its encompassing naval agencies.
He applies his wealth of experience in aviation, engineering, leadership, and management to oversee the company's operations. Albers Aerospace, formerly The Albers Group, is a service-disabled veteran-owned small business that develops and delivers a wide range of products and services supporting warfare efforts, enhancing defense and homeland security, and reinforcing various missions that protect and benefit the nation.
What does John Albers have in store for 2023 and beyond?
Albers Aerospace's initiatives in supporting warfare, defense, and security missions in space and on Earth extend to the enterprise sector. On May 31, 2023, Albers Aerospace partnered with the Amarillo Economic Development Corporation (AEDC) to build a new facility near the airport in Amarillo City, Texas. Under this joint effort, Albers Aerospace was given 30 acres of land to build a new runway and two new hangars and a total of $8 million in incentives.
Mr. Albers highlighted that Albers Aerospace's partnership with AEDC is seminal to Amarillo's expansion as the city's workforce is highly involved in the defense sector, which he thinks is well-suited to what the company offers for various missions. He added that his goal is to introduce over 400 jobs into the city, with the majority of them being homegrown and being trained by universities within the area.
Khalid Syed, Senior Vice President at Booz Allen Hamilton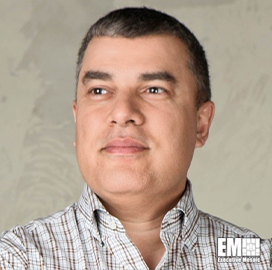 Khalid Syed is a distinguished leader in the defense, cyber, and intelligence spaces. He brings nearly 30 years of experience in battle management, systems engineering, next-generation command and control, and technology consultation services to cater to the needs of the US federal government and Booz Allen Hamilton's customers.
Mr. Syed's career at Booz Allen Hamilton began in March 1997 as a Senior Consultant focused on IT projects. After 20 years of developing the expertise to work with the public and private sectors, he took on the role of Senior Vice President and currently oversees the company's cyber, intelligence, integrated air defense operations, and C4ISR portfolio in the US Air Force market.
Outside of his vice presidential role, Khalid Syed is a certified systems engineering professional by the International Council on Systems Engineering and a member of the Institute of Electrical and Electronics Engineers.
What does Khalid Syed have in store for 2023 and beyond?
A significant development in the Joint All-Domain Command and Control (JADC2) initiative occurred on January 5, 2023, wherein thought leaders behind the effort see secure mission partner environments (MPEs) as a critical path to successful global alliances.
Syed, who has played an active part in Booz Allen Hamilton's efforts for JADC2 since 2022, highlighted that utilizing data-centric, cloud-based networks is pivotal for establishing effective MPEs. He added that open-architecture principles and zero-trust security policies will play critical roles in increasing speed to insight and reducing crashes, log-in delays, no access for users in remote areas, and reliance on data centers.
In addition, employing zero-trust and data-centric approaches would be crucial for tackling challenges across combatant commands, industry mission partners, and individual defense services. These principles also enable interoperability between military powers working together.
Barry Duplantis, General Manager of the Public Sector, Mattermost
Barry Duplantis is a seasoned industry leader with a wealth of experience in defense, intelligence, global support, customer success and operations, and leadership in combat and contingency operations. He spent 15 years as a commanding officer at the US Army Special Forces before venturing into the private sector and assuming leadership roles in companies specializing in IT, cybersecurity, defense, intelligence, and consultancy services.
In 2021, Duplantis took on the role of Vice President of Customer Success and Support at Mattermost, a company specializing in open-source, self-hostable chat services–equipped with file sharing, search, and integrations–designed for enterprises. He was appointed General Manager and Vice President of the Public Sector in 2022 and leverages his professional background to lead multifunctional teams and deliver organizational objectives.
What does Barry Duplantis have in store for 2023 and beyond?
In an article Duplantis wrote on July 17, 2023, he talked about why government agencies should establish their all-around digital sovereignty to efficiently manage and control their entire digital infrastructure and develop a powerful cyber strategy to maintain it.
Duplantis highlighted adopting a self-hosted technical collaboration platform is pivotal to fostering digital sovereignty as it creates a secure environment for centralizing technology tools, content, and communications necessary for auditing and responding to any incidents that threaten federal agencies' missions. 
Additionally, such a platform enables the US government to preserve control in its organizations, protect the privacy of its citizens, support the economy, reduce the risk of data compromise, and safeguard confidential intelligence and data that may result in geopolitical repercussions if leaked.
Sharon K.G. Dunbar, Vice President of Cross-company Business at General Dynamics Mission Systems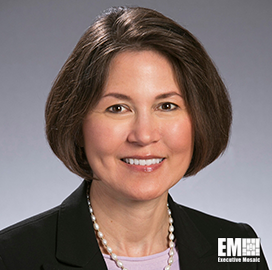 Sharon K.G. Dunbar is a retired US Air Force Major General who brings more than 30 years of experience in leadership, training, aviation, contract management, crisis management, legislative relations, acquisition and political-military operations, and strategic planning and deployment. 
During her active time, she was simultaneously the Commander of the Air Force District of Washington and the 320th Air Expeditionary Wing at Joint Base Andrews, Maryland. This  makes her the first female in Air Force history to hold a unique dual-leadership role. Her accomplishments include spearheading contracts worth billions of dollars. These were allocated for defense programs, HR operations, crisis response, and air component homeland security missions. 
Dunbar retired as Major General in 2014 and subsequently ventured into the private sector. She joined General Dynamics Mission Systems and, in nine years, has assumed vice presidential roles leading human resources, flight operations, internal communications, community investments, and federal systems.
What does Sharon Dunbar have in store for 2023 and beyond?
In her current role as Vice President of Cross-Company Business, Sharon Dunbar oversees the collaboration between the company's departments and teams to work towards achieving objectives and success in various missions for defense, warfare, modernizing armaments and combat technology, and many more.
Looking ahead into 2023, Dunbar will continue to leverage her experience in leadership and cooperation with federal agencies, foreign partners, Members of Congress, and the White House to tackle complex problems concerning crisis response and homeland security.
Steve Lyons, Vice President of Mission Integration at Oracle National Security Group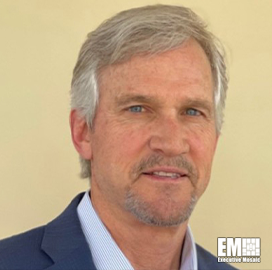 Steve Lyons is a seasoned multidomain industry leader with over 35 years of experience working at federal agencies and with legislative and executive levels of the government. Earlier in his career, he served as financial analyst, budget examiner, and Director of Military Intelligence for federal agencies.
These organizations include the Defense Logistics Agency, Senate Committee Appropriations, Office of the Undersecretary of Defense Comptroller, and Office of the Undersecretary of Defense for Intelligence.
As Vice President of Intelligence Programs, he joined Oracle National Security Group (NSG), Oracle's division focused on providing cloud-based services and solutions to the US government and intelligence communities in 2016. In this role, he oversaw the transition of the Intelligence Community and the Department of Defense's (DoD) missions to Oracle's open and secure mission cloud platforms.
In June 2022, Lyons assumed the position of Vice President of Mission Integration and carries over his extensive experience in intelligence, finances, and government cloud to fulfill his current responsibilities.
What does Steve Lyons have in store for 2023 and beyond?
Lyons' appointment as Vice President of Mission Integration was pivotal for Oracle NSG to expand its reach across various defense, budget, and intelligence entities. Looking ahead into 2023, Lyons will continue to apply his extensive professional background to lead a team of experts comprising senior directors, account executives, and subject matter consultants supporting Federal National Security customers.
Additionally, Lyons will continue to work on delivering solutions to solve mission challenges and analyze organizational changes and acquisition resources and priorities in different military departments, combatant domains, homeland security agencies, the Intelligence Community, and the DoD's health division.