Over the years, women leaders have risen to executive positions in prominent companies. According to a U.S. data, the proportion of women executives in senior roles have consistently increased in recent years. In 2021, women-owned 31.7% of top executive positions throughout all industries, a rise of over five percentage points from 2015, when it was 27.1%.
Ultimately, women can improve corporate outcomes by lowering gender barriers and fostering more inclusive workplaces. Here are the five inspiring women executives creating names in the government industry.
Inspiring Women Executives In The Government In 2023
Note: The following women executives on this list were chosen after thoroughly reviewing their work. But this is a partial list, and many other talented and bright people working in the business are making significant contributions that deserve close attention for what they have done.
Margaret Hallbach, Senior Vice President of Public Sector at Verizon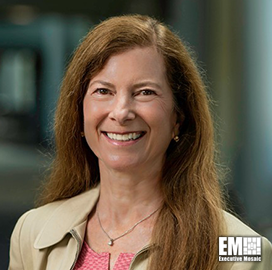 Maggie Hallbach serves as Senior Vice President of the Verizon Public Sector. Ms. Hallbach oversees the company's operation, delivering advanced technology solutions for the federal, state, local, education, and public sector.
Maggie Hallbach has been in a leadership position for over two decades at Verizon. In 2003, she started as the strategy and business development vice president at MCI until Verizon acquired the Virginia-based telecommunications company in 2006.
Maggie recently got her first Wash100 Award for generating million-worth of contracts. These multimillion government contracts enhance the 5G solutions for federal, state, and local customers. Maggie Hallbach was one of the active innovators and the government's 5G movement.
Katy Nierman, Chief Financial Officer at Siemens Government Technologies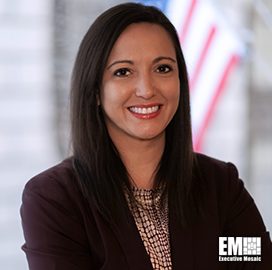 Katy Nierman works as the Chief Financial Officer (CFO) of Siemens' government business unit, Siemens Government Technologies (SGT). As a CFO, Ms. Nierman is responsible for overseeing the financial and accounting activities of SGT. It includes helping teams on various initiatives, from cloud-delivered product lifecycle management software to infrastructure and building automation. 
Ms. Nierman and her team help SGT's government clients to plan and strategize financing structures for energy savings performance projects. Over time, it saved the government more than $1 billion in energy costs.
Anita Lynn, Principal of Health & Benefits at Capgemini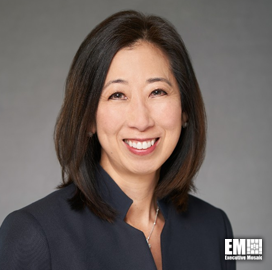 As the Principal of Health & Benefits of Capgemini Government Solutions, Anita Lynn oversees the Health and Benefits market team for Capgemini Government Solutions. She ensures that the federal government and other institutions are provided with worldwide capabilities and solutions they need. As an executive leadership team member, Ms. Lynn is also developing strategy, bringing together people, and overseeing quality initiatives throughout the company.
Anita Lynn has more than 30 years of experience implementing cutting-edge technologies with Fortune 500 companies and significant government agencies. She specializes in resolving issues and program management. Anita has played a crucial role in the company's transformation from a consulting business in management into an established IT services company. 
Kristen Summers, Operating Unit CTO at Microsoft Federal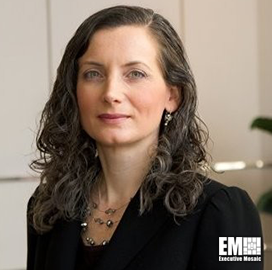 Kristen Summers is the Operating Unit Chief Technology Officer at Microsoft Federal for two years. She oversees the entire IT division and integrates business objectives and requirements into IT strategy and operations.
Ms. Summers is one of the influential leaders who participated in FedTalk 2022. There, Kristen discussed her opinions on the modern tools that safeguard yet creatively support federal missions. She emphasized how Microsoft's modern IT solutions such as AI/ML have transformative power in discovering new cyberattack defense capabilities for the federal government.
Before Microsoft Federal, She held several leadership positions with prominent companies. She spent 7 years with IBM as a Distinguished Engineer, AI CTO, Data and AI Expert Labs and Learning, and Technical Delivery Leader. Kristen also worked with CACI as a Technical Director for 15 years and Thomson Corporation as Research Engineer for over a year.
Melissa Carson, Vice President and General Manager at Iron Mountain Government Solutions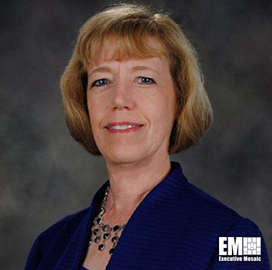 Melissa Carson currently serves as the Vice President and General Manager at Iron Mountain Government Solutions or IMGS with over three decades of experience in the field. Ms. Carson oversees IMGS' public sector clients in this position, including federal, state, local, and educational institutions. She ensures providing client's required solutions and best practices to meet their mission-critical information management needs.
In an interview with Executive Spotlight, Melissa Carson shared her insights about the effects of cutting-edge technology that are propelling business and digital transformation activities. She also highlighted the expansion plans and strategic objectives for Iron Mountain. It includes advancing federal clients' cybersecurity, 5G capabilities, and other technological needs.
Before IMGS, she was the Civilian Market Group Vice President at SAIC. She also participated in SAIC's acquisition of Unisys Federal and held several executive positions at Unisys and Unisys Federal.